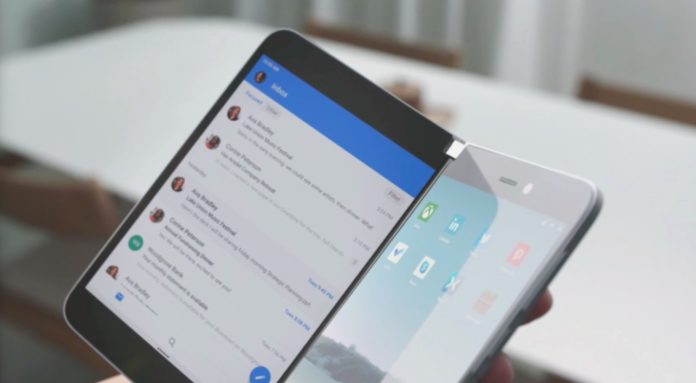 Microsoft didn't change a whole lot about the default Android experience in the Surface Duo compared to the Nokia X series, but the company is working on a couple of useful tweaks to differentiate the Surface Duo from traditional smartphones.
Microsoft Launcher will be the soul of the Surface Duo and the company recently implemented a new landscape mode in Microsoft Launcher, which could make for a better tablet experience and allow Surface Duo to take advantage of its dual-screen real estate.
Microsoft is working on another new feature called 'app groups', which would be very similar to the Samsung App Pair on Galaxy and Note lineup.
Surface Duo's app group feature will allow you to create groups that would let you launch two apps directly into a dual-screen session. In other words, this feature will allow you to easily pre-select and pair two apps to quickly launch in the multi-window view.
When you use app groups, a shortcut will be created and pinned to the home screen, enabling quicker access to apps that you access regularly. For example, you can create a group of OneNote and Microsoft Edge and then tap on the shortcut icon to launch OneNote on the left screen and Edge on the right screen.
Likewise, you can create a group of Edge and communication apps to make the most out of Surface Duo.
Earlier his week, Microsoft released Microsoft Launcher 6 for those on the beta program and version 6 or newer is essentially the update that we expect to ship with the Surface Duo later this year.
In version 6, Microsoft Launcher gained a couple of improvements and new features including the ability to use it in the landscape mode and organize your app drawers with folders.
Microsoft is also working on 'peek' feature and stylus integration for dual-screen Surface Duo, which is expected to launch in August 2020.
The report has also been confirmed by Microsoft watcher Zac Bowden.