Microsoft is planning to use AMD CPUs in the upcoming Surface Laptop 4, with new benchmarks apparently showing alleged Microsoft hardware running AMD Ryzen 4000 silicon processor.
While Intel has not been ditched by Microsoft for Surface products, it looks like we could once again see Surface Laptop 4 with a wide range of CPUs from both Intel and AMD.
In a new 3DMark benchmark, a new Microsoft product has been spotted and it runs on AMD 4800U processor with Windows 10 May 2020 Update, suggesting that Surface Laptop 4 could follow in the footsteps of Surface Laptop 3.
Last year, Surface Laptop 3 was launched with AMD's Ryzen 7 3780U and Ryzen 5 3580U CPUs, which were modified to bump performance. Since Surface Laptop 3 has received positive reviews from critics and users, it's obvious that Microsoft will stick with the experiment and go with AMD again.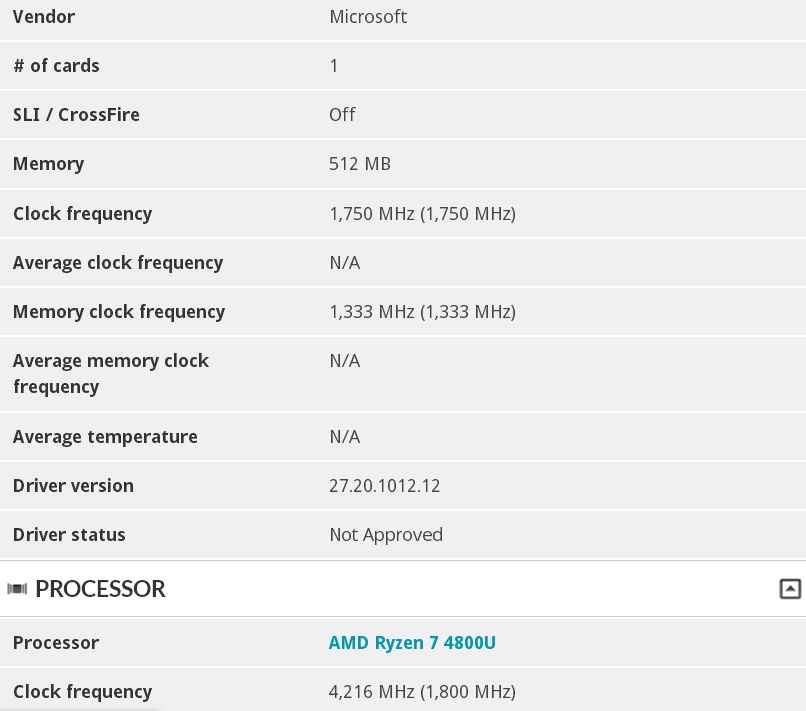 Unlike the AMD CPU used in Surface Laptop 3, the Ryzen 7 4800U chip has eight cores and 16 threads. Ryzen 7 4800U has been designed for light devices and it also comes with improved cooling solutions.
The Ryzen 7 4800U CPU, which is manufactured on a 7nm process, offer clock rates of 1.8 GHz to 4.2 GHz and it has a TDP of 15 W by default.
The performance of Surface Laptop 4 would be much better than the Surface Laptop 3 as the new AMD processor comes with double the number of cores and threads of the predecessor.
Microsoft is also testing other options for Surface Laptop 4, including Ryzen 5 4500U, which features six cores and six threads.
Unknown Surface product was spotted in another benchmark with Ryzen 5 4500U and base clock rate of 2.3 GHz with boosts up to 4 GHz.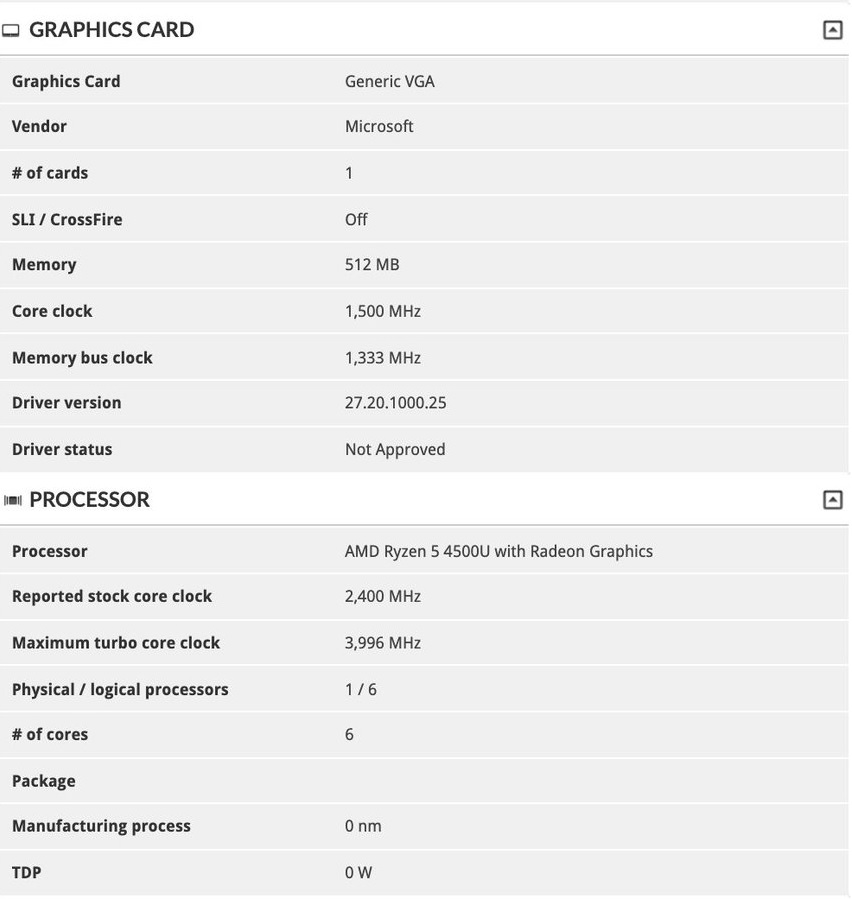 So far, Surface Laptop 4 is looking like a major upgrade over its predecessor. Additionally, Microsoft and AMD are said to be working closely, so the performance of the final, production unit will be better.