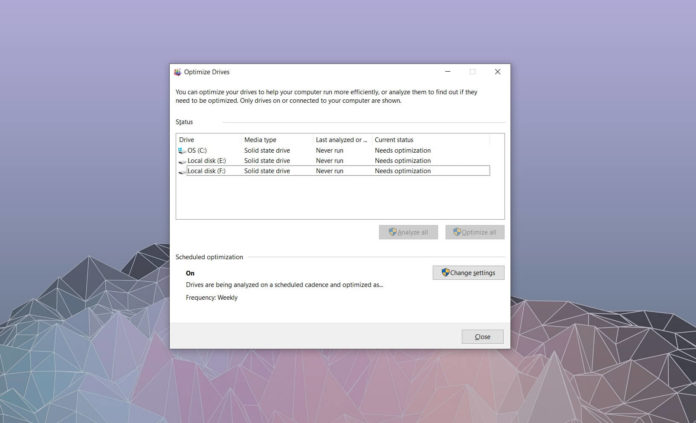 Yesterday, Microsoft announced that Windows 10 May 2020 Update (version 2004) is rolling out to more users who manually check for the upgrade. The release has been pretty smooth, but some people are complaining that the new update broke Windows 10's built-in tool to optimize storage drives.
According to user reports and our own tests, Windows 10 May 2020 Update has been shipped with another unacknowledged bug that causes the "Optimize Drives" or "Defragment and Optimize drives" tool to act up.
For reference, 'Optimize Drives' is a built-in tool included in Windows 10 and it allows users to defragment all fragmented files and address performance issues. By default Windows 10 automatically runs maintenance on all partitions every week and you can view the status in 'Optimize Drives' tool.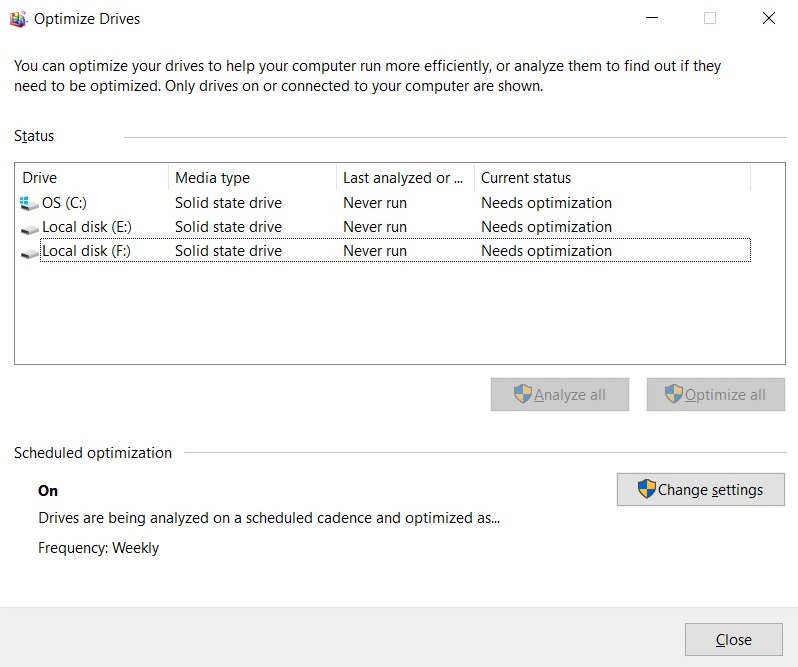 In Windows 10 version 2004, Optimize Drives tool can still help users fix performance issues, but it isn't always reporting the correct status.
For example, the Optimize Drives tool will report that scans were never run on your PC and that your drive still needs optimization. That's a major problem for admins who want to check the health of a drive as you cannot find out whether your drive was optimized.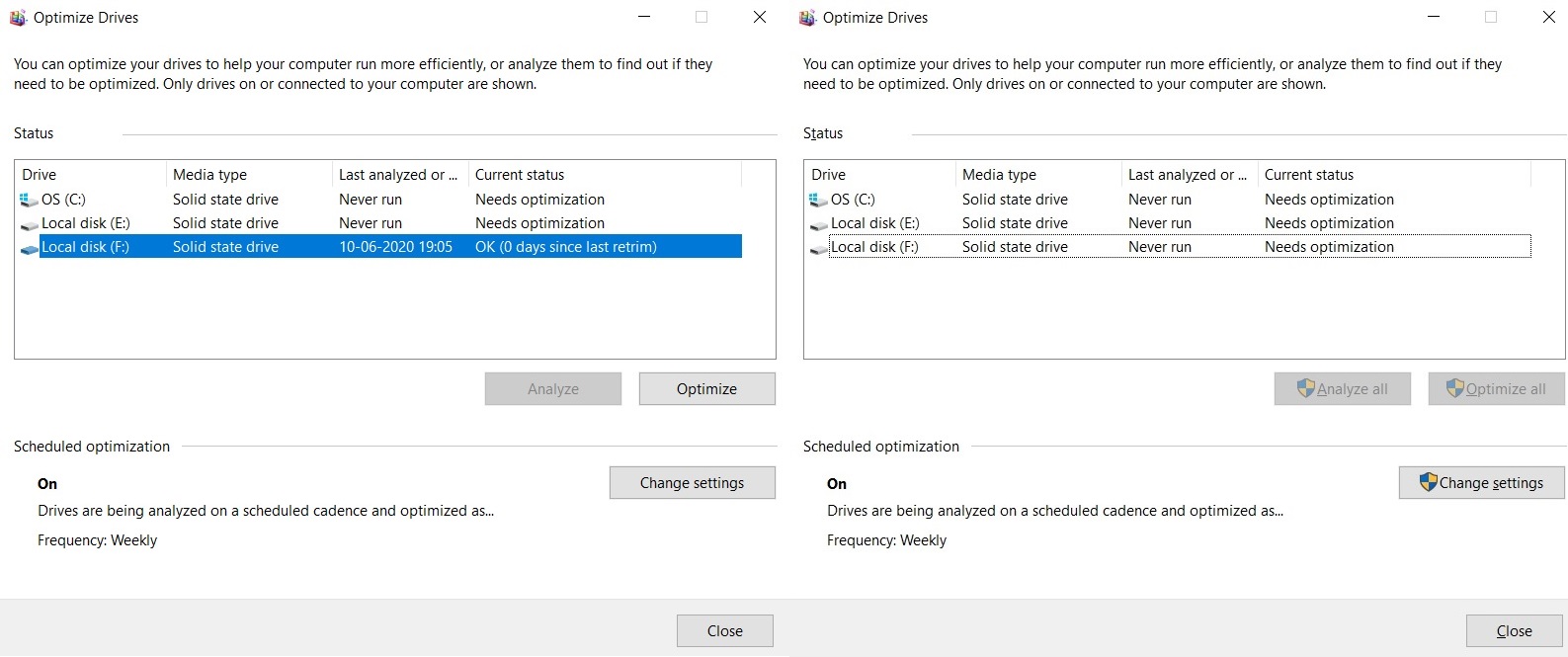 So, what's happening with Windows 10's drive optimization tool? It looks like the feature is not saving the date of the last drive defragmentation/optimization and is also not displaying the status. The results are removed when you reboot your system.
It's worth noting that the tool is not broken and it can still help users fix Windows performance issues automatically or manually. You can verify the status of the optimization/defragmentation and TRIM by following these steps:
Open Start menu.
Type 'Event Viewer' and open it.
In Event Viewer, navigate to Windows Logs > Application.
Right-click on Application and click on Filter Current Log.
Select Defrag in the Event sources drop menu.
Click on OK.

The middle pane will display a list of events, and clicking on them will display the details in the preview pane.
It's worth noting that the bug had been reported to Microsoft as part of the Windows Insider program and one user had requested the company to not ship the update with this bug.

The bug somehow made it into the shipping build, but Microsoft has already implemented the fix in the preview builds of Windows 10 Manganese update.
Windows 10 Build 19551, which was released in January, includes the fix.
"Thank you for reporting that the Optimize Drives Control Panel was incorrectly showing that optimization hadn't run on some devices. We've fixed it in this build," Microsoft noted in a blog post dated January 23, 2020.
It's likely that this bug will be fixed in an upcoming cumulative update but it's unclear whether the patch will arrive before the May 2020 Update rollout expands.