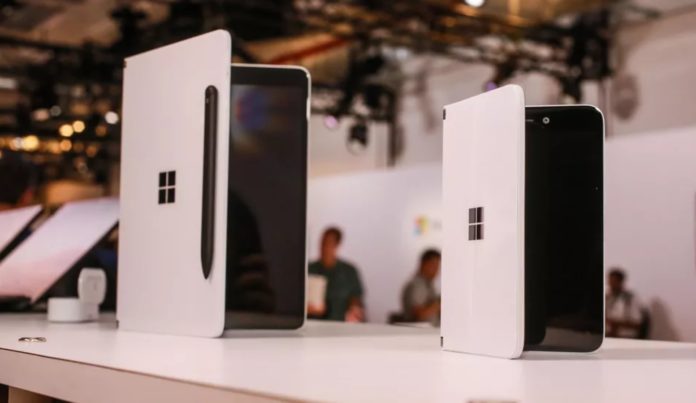 Surface Duo is Microsoft's entry into the foldable market and it'll be Microsoft's another attempt back into the mobile space since it discontinued Windows 10 Mobile in January 2020. As more Surface Duo emulator versions are released, we're always learning more about the device coming later this year.
Reports previously claimed that the Surface Duo supports Surface Pen, which you may need to buy separately. This has been confirmed in the new version of Surface Duo emulator, which comes with hidden Surface Pen features.
In Surface Duo, you'll find dedicated 'Surface Pen' option in Connected Devices settings page. From there, you can configure Surface Pen and customize the experience. For example, you can configure pen shortcuts for the single click, double click, and press & hold.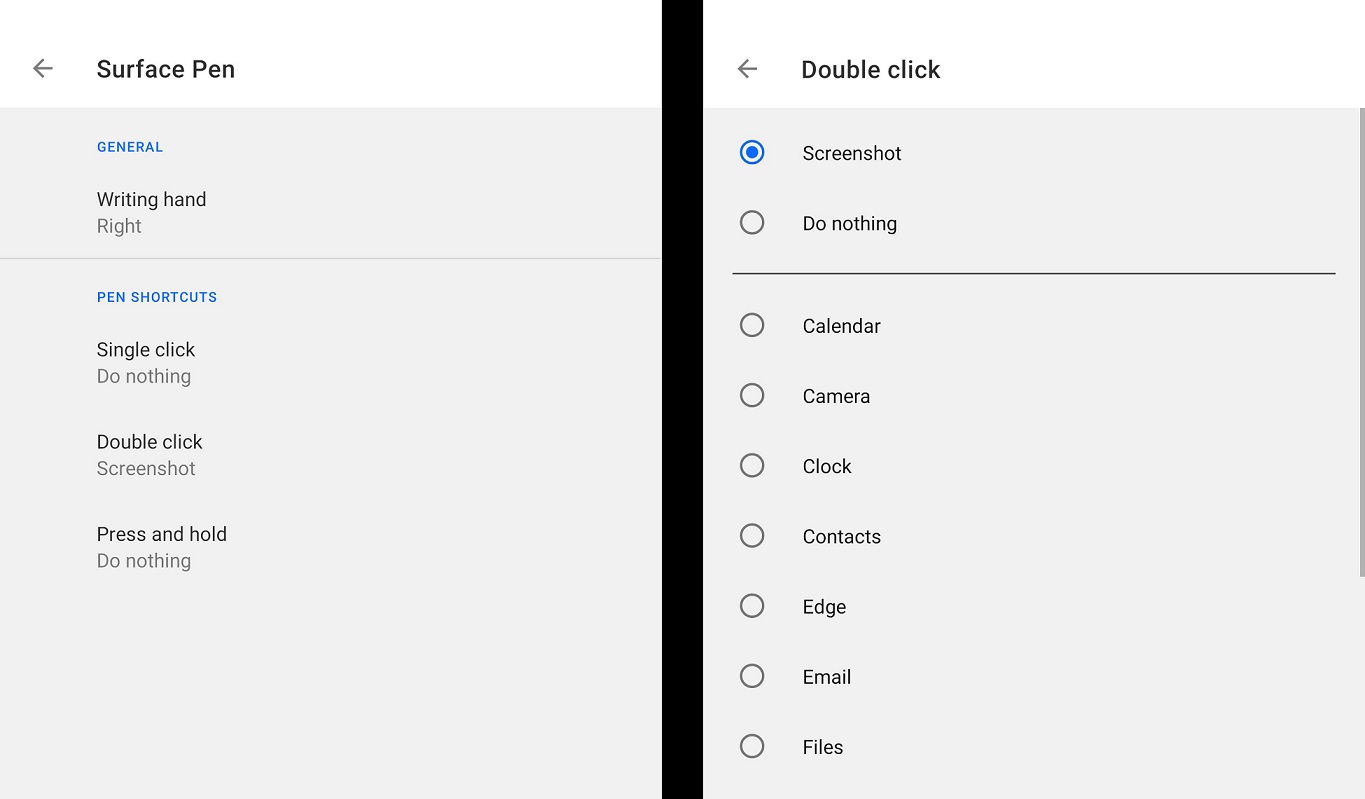 Surface Pen's double click can be configured to take a screenshot and launch apps such as Calendar, Camera, Clock, Contacts, Edge, Email, Files, and Gallery.
The Surface Duo runs Android 9 right now and it's likely we'll get Android 10 out of the box, with a later update to Android 11.
Microsoft's first-ever Android phone comes with a 360-degree hinge and you can get one flat screen against the other. According to Microsoft, you get a total of 8.3 inches of screen real estate and there's no outer screen, so you have to open the device to use it.
Surface Duo supports calling and phone calls come in one the right screen. The phone app span across both screens and you can drag or drop a phone number or contact from one screen to the other.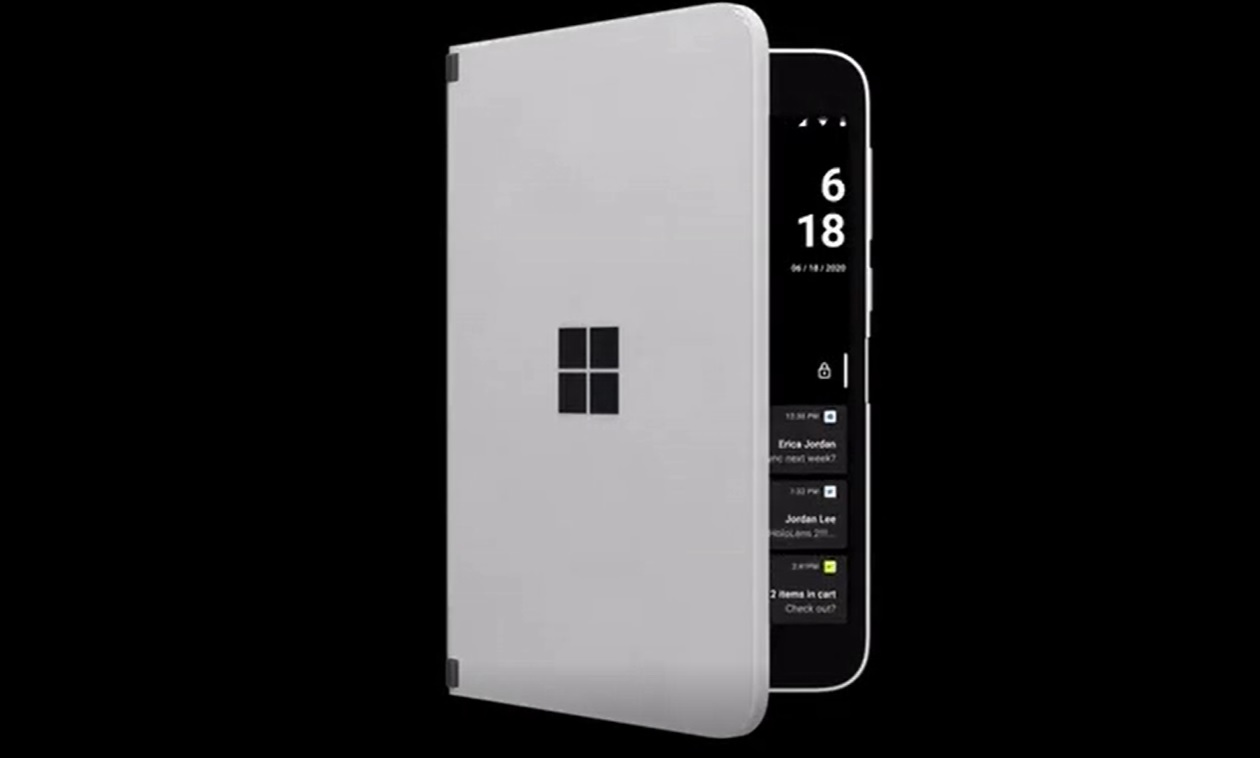 Microsoft is also working on another feature called 'peek' that would allow users to get a 'peek' of their notifications. With this feature, you could also get a glance of an incoming call and then open the device to accept or reject it.
We have to wait until summer to meet the Duo.