Microsoft is planning to announce the next-generation Surface products in a virtual event later this month. Today, renders of the Surface Go 2, alongside the Surface Type Covers have finally leaked online. These renders of Surface Go 2 give us a detailed look at its larger display with smaller bezels and specs bump.
Surface Go 2 design has largely remained unchanged but the device looks sleek with smaller bezels, and it will definitely rival the likes of the iPad Pro that's already on the market.
Microsoft has left the appearance of the Surface Go 2 mostly unchanged, but a substantial performance improvement is expected thanks to the adoption of Intel's Core m3 processors.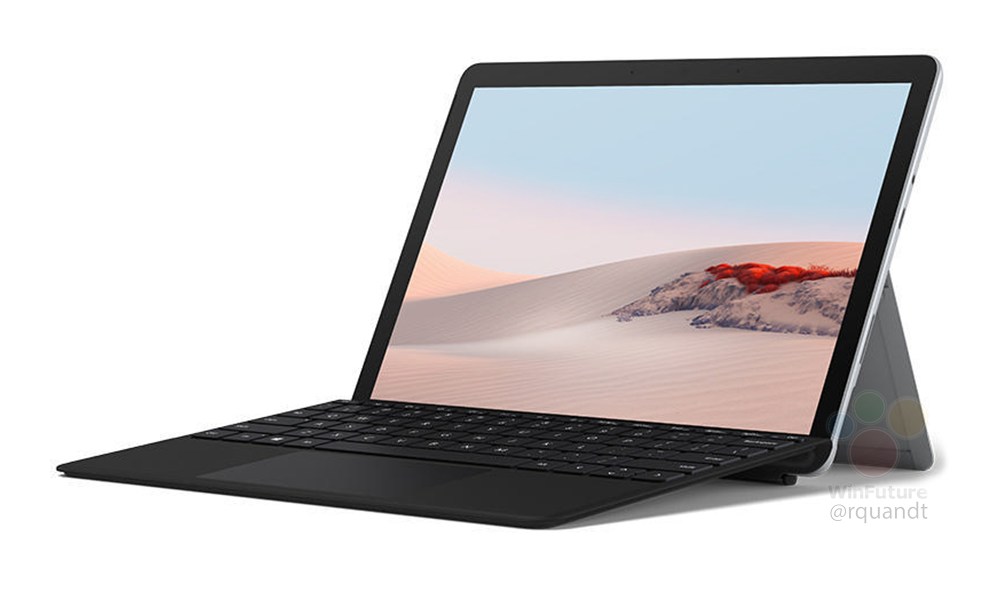 Surface Go 2 will have a larger 10.5-inch display with thinner bezels and even display resolution is set to be increased from 1800×1200 to 1920×1280, which should result in exhibiting vibrant colours and excellent detail.
Aside from the display, smaller bezels and improved processor, it's looking like the Surface Go 2 would be a minor upgrade over the original product.
The key features of the device would remain same and you will still get the USB-C port, 3.5mm headphone jack, Surface Connector.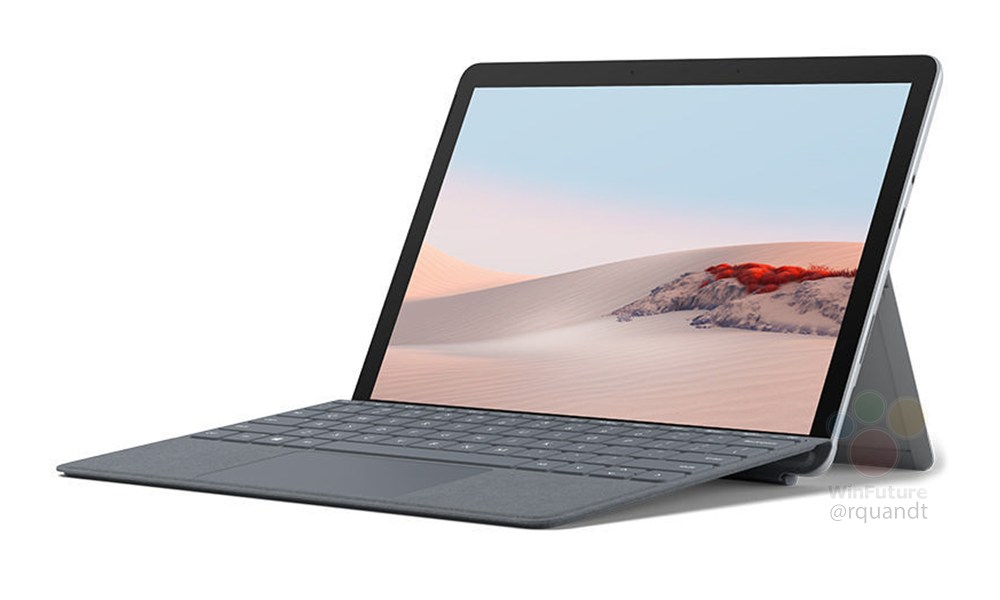 Leaked benchmarks and certifications have previously confirmed that the Surface Go 2 will pack an Intel Pentium 4425Y CPU on the low end (base variant) and Core m3-8100Y CPU with Windows 10 Pro will be offered on the high-end variant. Both configurations are likely to come with 8GB of RAM, 256GB of SSD storage and an Intel UHD 615 GPU.
The cheapest or the base model of the Go 2 will ship with 128GB of storage, 4 or 8GB of RAM and Intel Pentium 4425Y CPU for $399.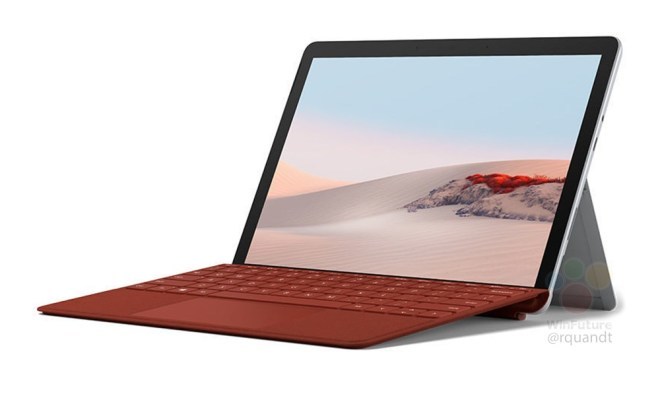 We have already confirmed that the affordable tablet from Microsoft will offer longer battery life and improved internet connectivity, thanks to the adoption of Intel's Wi-Fi 6 module.