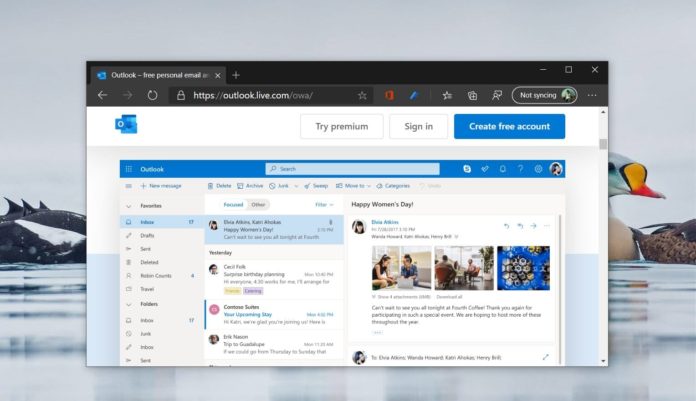 In the latest example of promoting the new Edge browser, Microsoft is pushing users of rival browsers to Edge by using its Outlook online service. In the past few days, Microsoft has started showing a message that advertises its new Edge browser within Outlook web.
Microsoft displays a small message on all pages of Outlook that claims Edge is more compatible with the email service. The company is also showing 'Get speed, performance, and compatibility with the new Microsoft Edge' ad and there is a link to download the brand-new Chromium browser.
That's not the only aspect of Microsoft's new Edge. The ad tells users that the new Edge is smarter and it offers better faster performance and improved experience when using Outlook.
Microsoft replaces the message on every refresh and it consistently pushes users to download Edge by promising better performance. Fortunately, users can easily dismiss the ad and Microsoft will stop showing the message when you open Outlook again.

We spotted these ads earlier today in Google Chrome and grabbed a screenshot before the ad disappeared after multiple reloads. We were not able to reproduce this behaviour in other browsers such as Firefox.
Microsoft is currently testing the following ad combinations: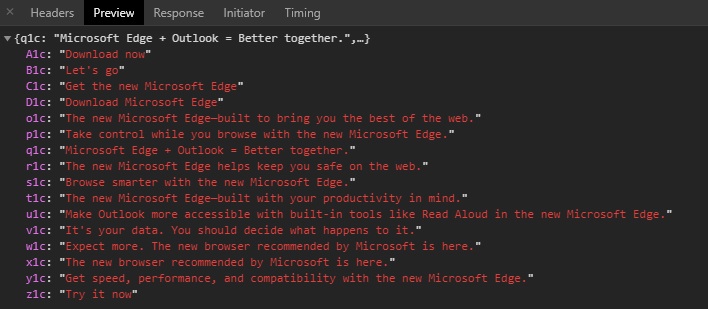 The ad won't appear if you're already a regular user of Microsoft Edge. Likewise, there's nowhere for the popup to appear if you own Microsoft 365 subscription.
While ads are annoying, Microsoft is very much in its right to display these messages on its free services.
It is worth noting that Google is also involved in a similar advertising tactic. The search engine giant pushes users of Microsoft's new Chromium-based Edge users over to Chrome by using most of its online services.
Unlike Microsoft, Google heavily advertises Chrome on its News, search homepage, Google Docs, Gmail, and Google Translate.