There have been plenty of rumours and leaks after we reported Microsoft is considering a new Start menu layout that ditches the Live Tiles for static icons. Are live tiles dead? Not for now, but the Redmond firm is exploring a new Start menu without live tiles, but why? Let's explore.
Live Tiles are interactive icons that display information that are useful at a glance without opening an app on the Start menu. For example, Weather app displays the forecast and you can customize the tile by relocating their position or you can also resize these tiles to make them work better for you.
Microsoft first introduced Live Tiles with the Windows Phone 7 operating system and the company added the live tiles to desktop with Windows 8.
Microsoft's Windows 8 was heavily criticized for its tablet-oriented experience and the OS was replaced with Windows 10, but Start menu with Live Tiles still managed to stick around.
Microsoft has been neglecting Live Tiles in Windows 10 and people familiar with the development have suggested that Microsoft is pivoting away from Live Tiles. As per one of the old internal documents, the number of people customizing their Start menu tile layout was not huge.
In February, a source, who wished to remain anonymous, told me that Microsoft might begin replacing Live Tiles with static icons in a future update after the Windows 10 20H2 update.
This means we could see a Start menu without live tiles at some point in 2021 when Windows 10X would become available for consumers.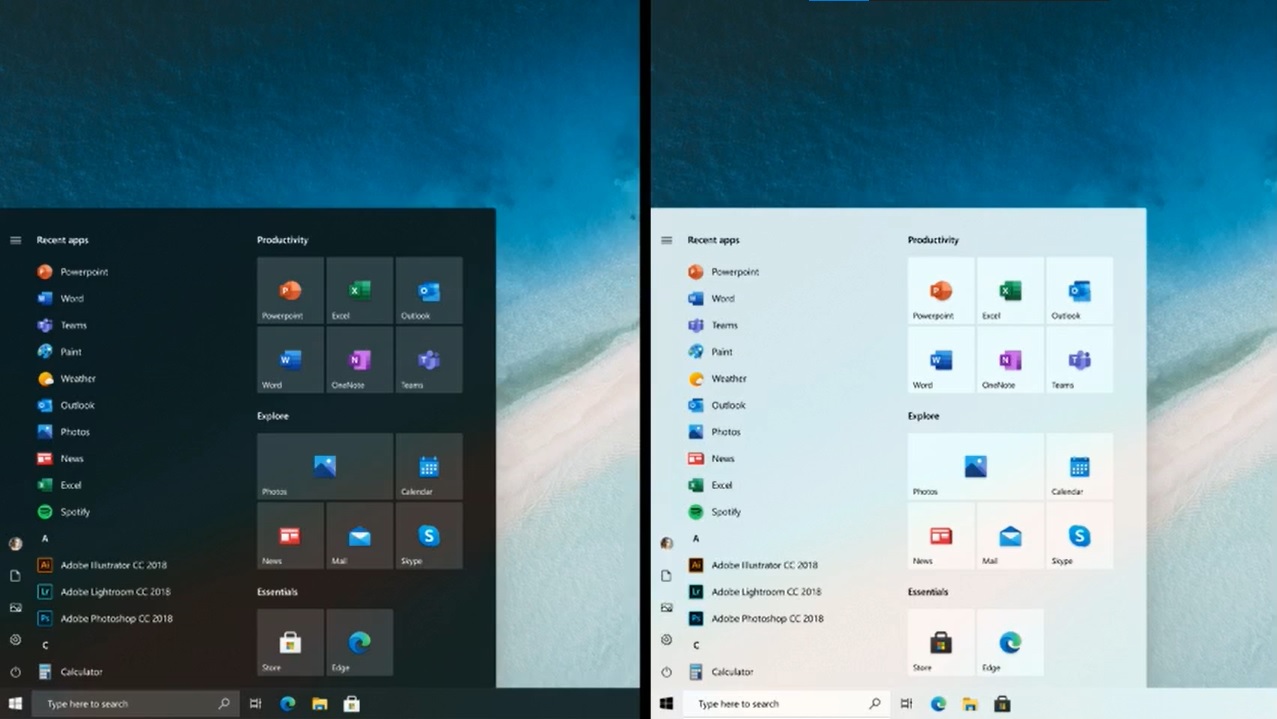 During the Windows Insider podcast, Microsoft showed off a new Start menu with visually appealing tiles that are more uniform but they don't display live information.
While the company said it currently has no plans to remove Live Tiles entirely, the new Start menu does appear to suggest that Live Tiles will be replaced with static icons in future, at least for the first-party apps.
Microsoft says you'll be able to enjoy your Live Tiles and devs can use it in their apps too. The Live Tiles are not getting killed off yet, but a future without Live Tiles is being considered and the changes could be determined based on the feedback from Windows 10X, which has a Start menu or Launcher without traditional tiles.
It's likely that as Windows evolves with Fluent Design and Microsoft evaluates the feedback from Windows 10X, the Live Tile UI may eventually go away. For now, Live tiles are here to stay for the third-party apps and those who like it.