The dual-screened Surface Duo was announced in October 2019 and the phone is due to be officially released later this year. Microsoft said Surface Duo will hit the market during the December 2020 holiday season, but it looks like Surface Duo could launch much earlier if a new rumour is believed to be true.
The development of Surface Duo hardware and software has finished, and the final customizations are expected to complete by early April. The report makes sense as Surface Duo is actually that long-rumoured Andromeda, which was originally supposed to ship with Windows Core OS.
In 2018, Microsoft swapped Windows Core OS with Google's Android in Surface Duo/Andromeda, but the hardware largely remained unchanged.
Under the new plans, the product is now likely to launch in the summer of 2020, but we don't know if the Coronavirus could have impact on the production of the phone. Microsoft has already warned revenue will be lower than expected because of coronavirus impact.
Surface Duo could come with 6GB of RAM and 64GB of internal support, and it will be powered by Qualcomm's Snapdragon 855 mobile processor to keep the price down. There will be other configurations with more gigs of RAM and additional support, but Microsoft is not planning to launch the 5G variant this year.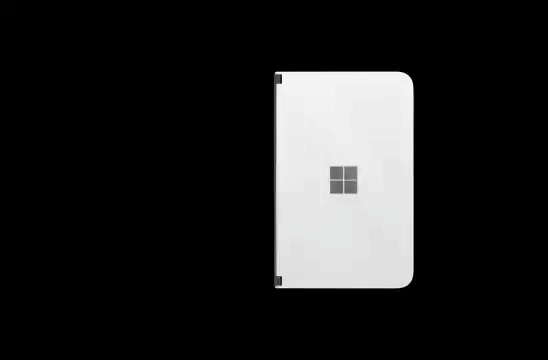 Surface Duo has two 5.6-inch displays with a resolution of 1350×1800 each and Microsoft is offering an 8.3-inch display when the screens are opened flat.
Unlike Galaxy Fold, Z Flip, Motorola Razr, and Huawei Max, Microsoft's dual-screen device uses two separate displays and hinge that not only offers improved durability but also enables 360-degrees rotation support. You can use Surface Duo in phone mode, tablet mode with a keyboard on the second display, and tent mode.
We could see Microsoft announce the Surface Duo at its spring event when the new Surface Go 2 and Surface Book 3 are rumoured to be announced.