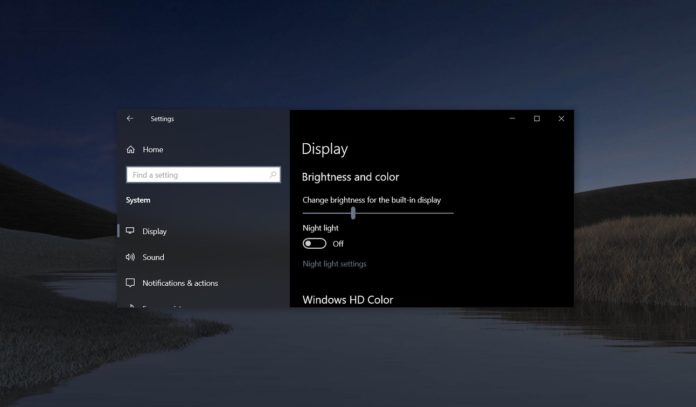 In next year's major update to Windows 10, codenamed 20H1 and also known as version 2004, users can expect several nifty improvements.
Windows 10 version 2004 (20H1) reportedly finalized in December and Microsoft has no plans to add new features to the upcoming update as they have switched the focus to 20H2 update.
We've heard that Windows 10 20H1 (version 2004) would be the first major update of the year followed by a minor release '20H2′ in the second half. The update ships with Cloud Reset, new Cortana experience, new Windows Search algorithm and other features, but there are several nifty improvements included in this release as well.
Here's a closer look at the minor features of Windows 10 version 2004 (20H1) update.
Optional Features page
Windows 10 allows you to turn on or off several optional features through the Settings app. Many of these features are not intended for general consumers, but some are useful to everyone.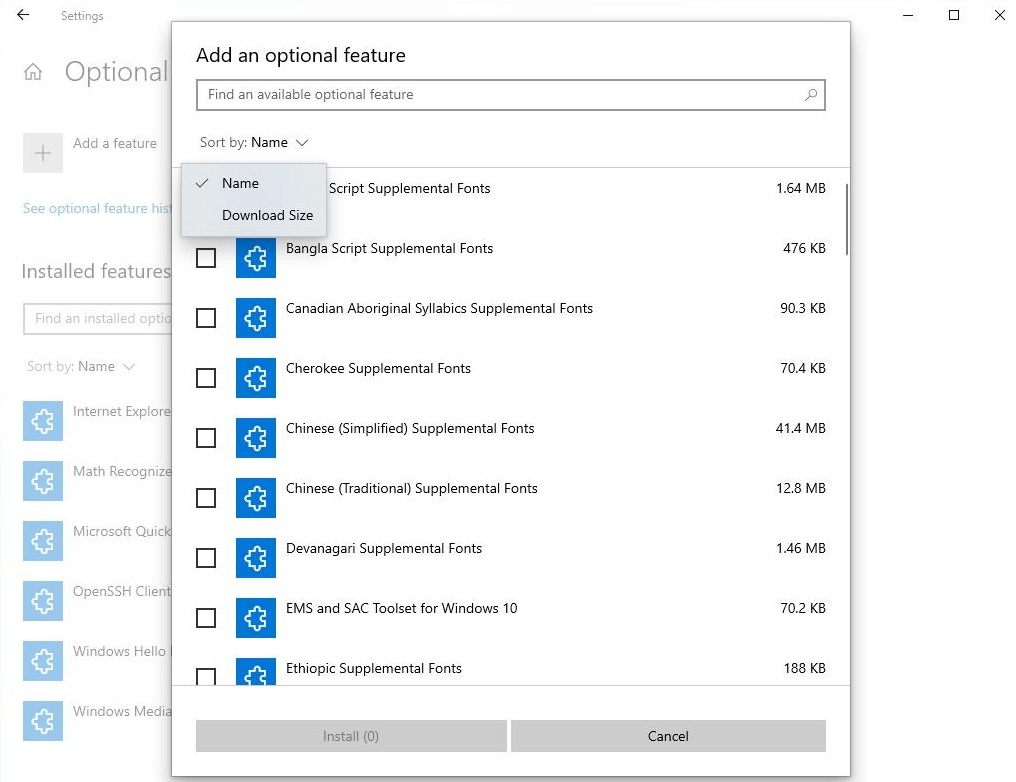 Microsoft is adding apps such as Microsoft Paint and WordPad to the Optional features page with Windows 10 version 2004 to help you reduce system disk usage.
If you don't want optional Windows 10 features to take up space on your hard drive, you can remove or disable features that are not useful to you.
In the next major feature update, Microsoft is updating the Optional features experience with the ability to select and install multiple optional features at the same time. You can now also search for a particular feature such as Microsoft Paint in lists of optional features, and you can even sort them.
Additionally, the page now displays the last install date for each optional feature.
Mouse Cursor speed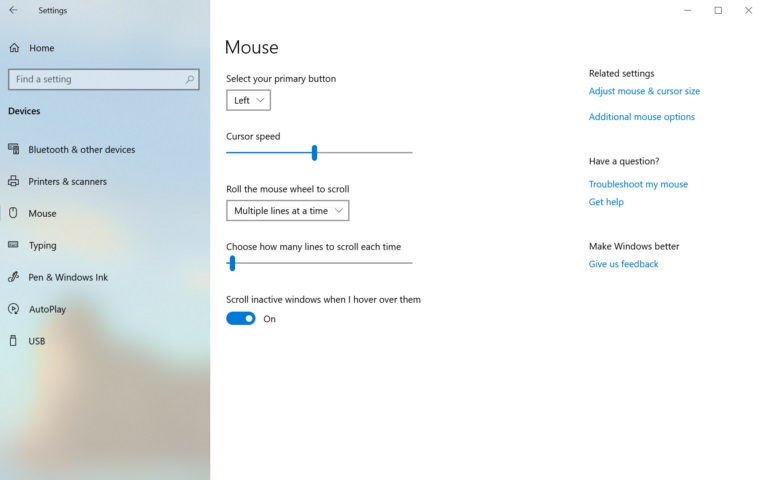 In 20H1, you may not need to open the Control Panel and go through several pages to find Mouse cursor settings. Microsoft will let you set your mouse cursor speed from Settings > Devices > Mouse!
Network Status page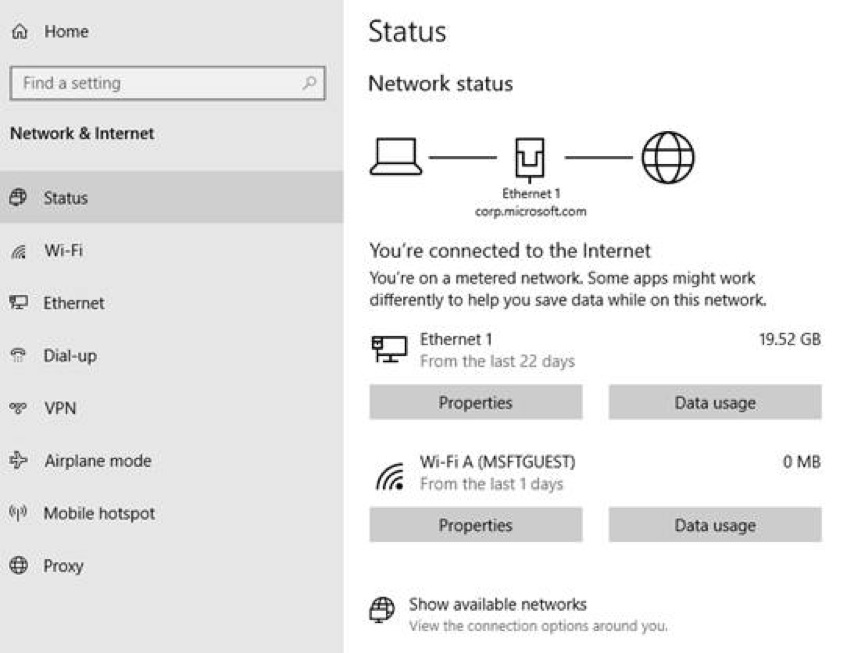 Microsoft is revamping the Network & Internet landing page in Settings to display active connections and Data Usage with additional information. For example, you can now quickly see the active internet connection and its properties.
The Network & Internet landing page now let you see much data is being used by a network. Previously, Data usage option had its own page in the Settings page.
Throttle Windows Store and Updates internet speed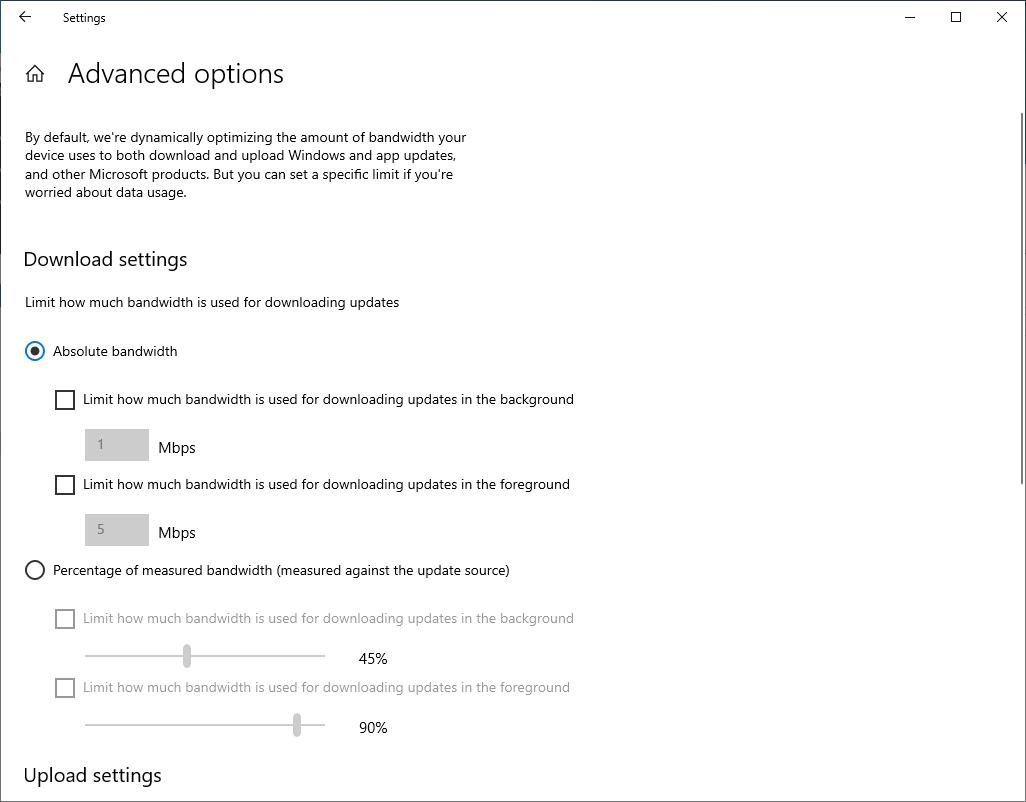 You can expect a new feature within Windows Update that would let you set exactly how fast Windows Store or Windows Update downloads.
The new bandwidth setting allows users to select the exact speed in megabits per second for downloading Microsoft Store apps and Windows 10 updates in the background.
For example, if you have a 100mbps connection, you can select 20mbps speed for Store or Windows Update, and browse the web or use other apps at 80mbps speed.
Your account picture in Windows
If you update your account picture, the changes will now show up quickly across Windows 10, apps and Microsoft sites.
The account picture can be changed from Settings where you have to search for "Your account info", and use the options to select a new picture for your account.