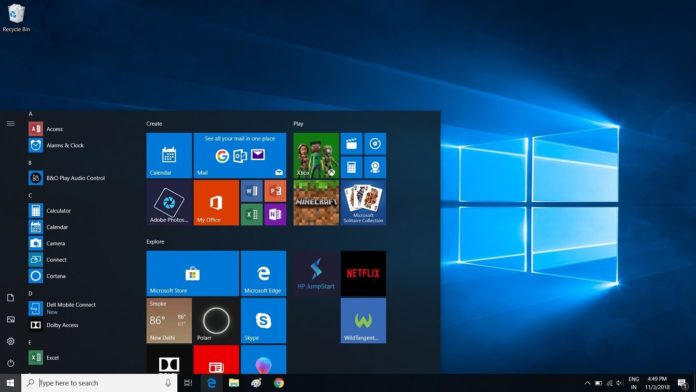 Microsoft recently shipped the November 2019 Update to consumers and Windows 10 version 2004 is being tested with Insiders. According to a new report, it looks like Microsoft is working on a smarter way to push new features and important improvements to Windows 10.
Windows 10 is currently updated twice a year with significant changes, but Microsoft could be planning a major overhaul of the update mechanism.
A new version of 'Windows Feature Experience Pack' has been spotted in the Microsoft Store and as well as the preview builds of Windows 10 version 2004. Windows Feature Experience Pack is highlighted in the Settings under 'About' section.
People familiar with the development believe that this could be used by Microsoft to push new features and improvements to Windows 10 independently of regular updates.
In other words, some features of Windows 10 could come as separate downloads, rather than coming with a single major OS update.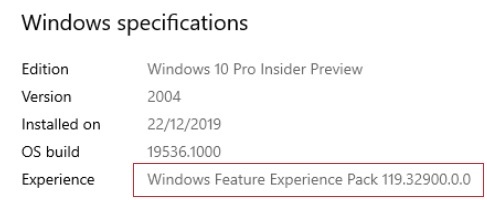 While 'Windows Feature Experience Pack' does nothing at the moment, splitting up Windows 10 for faster updates could be a right move and it makes sense for Windows 10X or Windows Core OS family.
Another leak has revealed that Microsoft is reorganizing teams within Windows and Azure to speed up Windows 10 development. The tech giant may have split team into a CoreOS team and Shell Experience, so updates and improvements could be pushed more quickly to consumers.
This means the Shell Experience team, which is responsible for the user-interface elements on Windows 10, could push changes to Windows independently of major update releases.
"The 'undocked' thing could also mean the separation of works by the two groups of original Windows team, the CoreOS team may follow the pace of Azure org, while the shell experiences part can evolve independently and much faster," the report said.
If the report is accurate, Windows 10's Shell Experiences could evolve independently and much faster under this structure and the CoreOS team will follow the pace of Microsoft's Azure team.