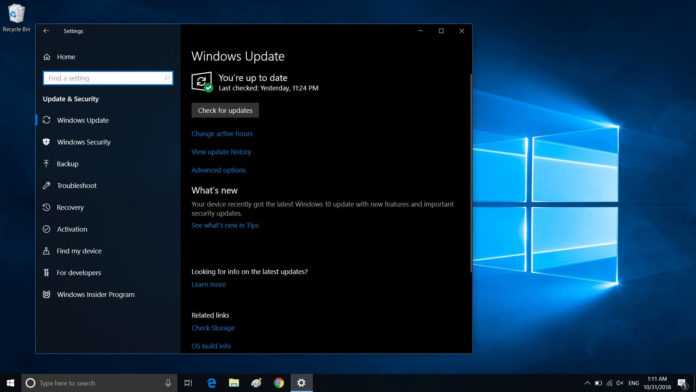 On November 12, Microsoft made the Windows 10 version 1909 (November 2019 Update) available to so-called 'seekers' and the company is also rolling out the update via Update Assistant.
As we reported yesterday, the features of Windows 10 November 2019 Update are turned on with enablement package, and the size of the package is a mere 180KB, not even megabytes.
The software giant explained that the November 2019 Update is a tiny update because the modified files are already present in May 2019 Update. The enablement package, which is installed when you download the November 2019 Update, acts as a simple 'on switch' that turns on the new features.
As a result, Windows 10 November 2019 Update fails to deliver major improvements and the core focus of the update is limited to minor fixes.
During an online discussion, Microsoft revealed that this new enablement package method is a pilot project and the company has no 'formal plan' to do this again next year.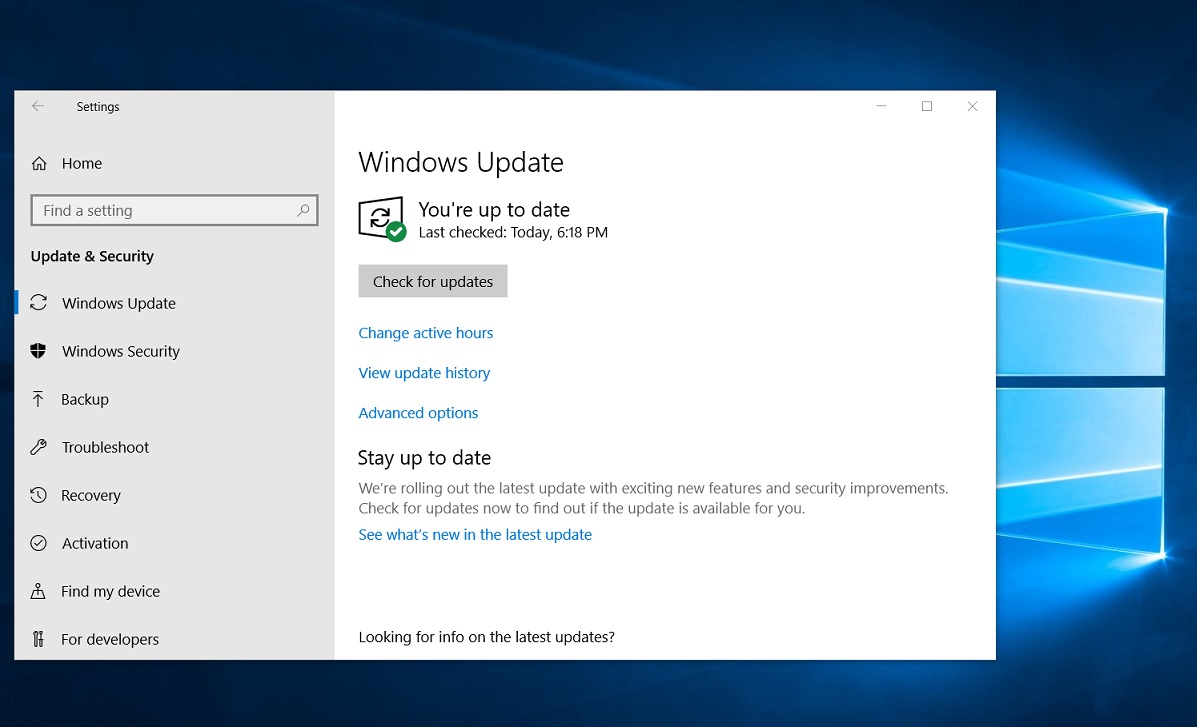 Is this new upgrade concept of one major release, one minor release per year will continue going forward?
"There isn't a formal plan in place to deliver future releases in the same way," Microsoft said.
It's likely that Windows 10's servicing model will switch back to the old model of two major updates per year in 2020.
Microsoft concluded that the pilot project helped them figure out if they could do updates in this way. The company plans to monitor the feedback from Insiders, but it currently has no plans to do Windows 10 20H2 the same way as November 2019 Update was done.

According to reports, Windows 10 November 2019 Update is a one-off because Microsoft is adjusting the servicing schedule of its major updates. As part of the new schedule, Windows 10 20H1 RTM candidate will be signed off in December and the update might arrive earlier than expected.
In related news, Microsoft said users must install all the cumulative updates before installing the November 2019 Update.
"Before a device can be offered 19H2 by Windows Update, all "recommended" updates like monthly cumulative updates or Adobe Flash security updates must be installed. We are planning to improve this behavior in the coming months so other updates don't have to be installed first," Microsoft said.
Windows 10 20H1 is expected to ship before the spring of 2020, while the 20H2 update will ship to consumers in the second half. Both updates are expected to come with new features and improvements.