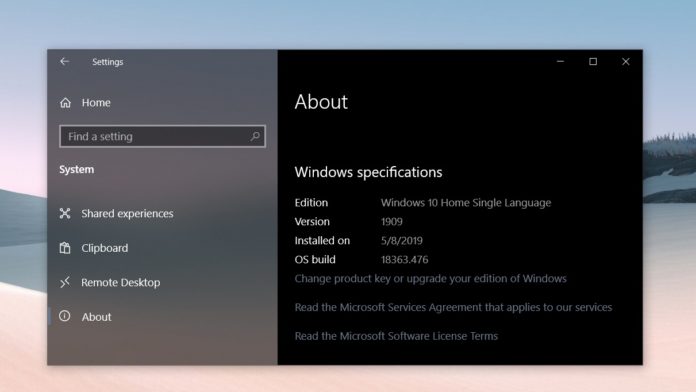 Windows 10's November 2019 Update was released on November 12 with a minor set of new features and general improvements.
Microsoft has just pushed an update to its Update Assistant Tool that would allow users to download and install Windows 10 November 2019 Update. Update Assistant Tool enables smooth upgrade to newest versions of Windows 10 and it works on any version of the OS.
Microsoft has confirmed the commencement of November 2019 Update via Update Assistant Tool. In addition to traditional Windows Update settings and Update Assistant Tool, you should be able to use the Media Creation Tool to install the update.
Windows 10 version 1909 is being shipped as an 'optional update' to May 2019 Update PCs, but not everyone can install and run the operating system's major update smoothly.
In related news, Microsoft says it has blocked devices with outdated drivers from downloading the feature update.
Back in May, Microsoft decided to block Windows 10 May 2019 Update on PCs with Bluetooth radio drivers developed by Realtek. PCs with Windows 10 v1909 are also affected as the November 2019 Update is based on May 2019 Update.
In other words, you cannot install Windows 10 November 2019 Update and as well as May 2019 Update on devices with the affected hardware. Fortunately, a fix has been finally deployed and Microsoft confirmed that Realtek's new driver corrects the bug, so you would be able to download and run both Windows 10 version 1903 and 1909 just fine.
To get Windows 10's latest major update, you will need to install the updated driver for the affected Bluetooth technology.
"This issue was resolved with an updated driver for the affected Realtek Bluetooth radio and the safeguard hold has been removed," the company said.
According to Microsoft, it can take up 48 hours before Windows 10 updates are offered.