With Surface Duo and Surface Neo, Microsoft is placing a big bet on the foldable and dual-screen devices market. The Surface Neo and the Surface Duo are expected to be released in Holiday 2020, and the company is still working on key areas of the devices including the camera.
At the Surface event, Microsoft confirmed that Surface Duo won't run Windows 10X, a Windows Core OS-based platform created for dual-screen PCs despite being a dual-screen device in the first place.
Microsoft says it will use Windows 10X in Surface Neo, a large dual-screen device and Lenovo's dual-screen device is also expected to ship with this OS.
There is a lot about the Surface Duo we do not know yet, including the weight, thinness, camera specifications, and other basic hardware specifications. According to Microsoft, Surface Duo comes with two 5.6-inch screens that unfold to 8.3 inches, and the current prototype has a front-facing camera, but other specifics on hardware aren't available yet.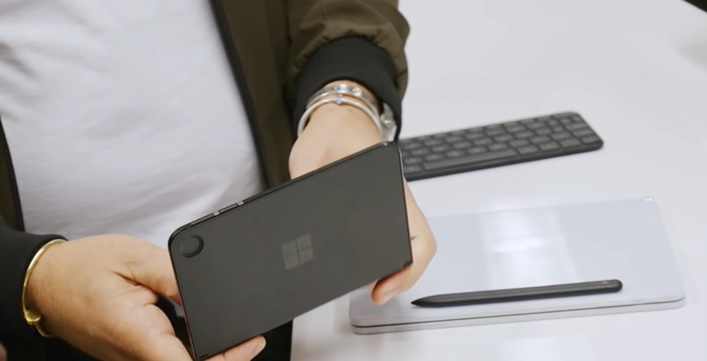 In Berlin, Microsoft's Surface product lead Panos Panay revealed some extra details about Surface Duo and Surface Neo.
Panos Panay confirmed once again that both devices will feature a "good camera," but Microsoft isn't considering 5G support for Surface Duo and Neo when the products hit the stores in December 2020.
However, Surface Duo and Neo would support LTE-advanced, which suggests that 5G support could be enabled in future.
A patent also revealed that the Duo might come with a thin camera module.
Surface Neo and Duo hardware specs
Surface Neo would be the first Microsoft product to include two screens and run Windows 10X. The Redmond firm states that the extremely thin Surface Neo weighs only 1.44 pounds and has been built with the thinnest LCD ever created.
The other features of the Neo include 360-degree hinge support and detachable keyboard that can be flipped around to sit on top of the bottom-faced display. The keyboard covers 3/4th portion of the device and the remaining screen turns into the "Wonder Bar".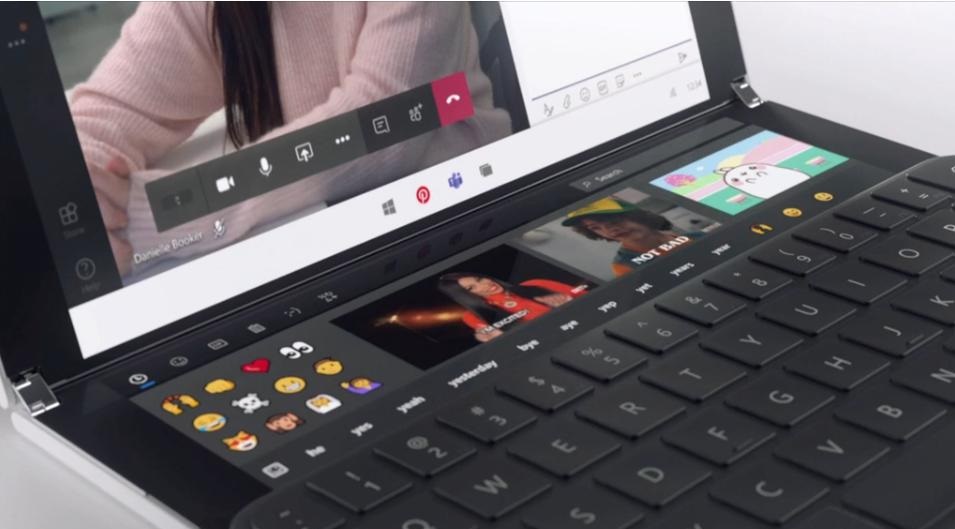 Microsoft says Wonder Bar can render apps in mini-mode and as well as allow users to access emoji panel.
Surface Neo currently uses the Intel Lakefield hybrid processor.
On the other hand, Surface Duo is a mobile form factor device that can make calls and run Android apps. It features two 5.6-inch screens that unfold to 8.3 inches and it currently uses Snapdragon 855, which is expected to change when the product is ready for masses.