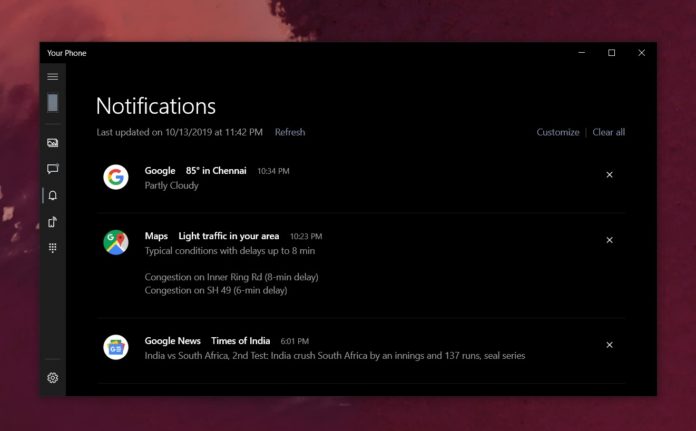 Microsoft first announced Your Phone app at its Build 2018 conference and the app is now getting a new feature for more deeply integrating Windows 10 PCs with Android phones.
Your Phone app for Windows 10 currently allows you to send and receive text messages, view battery status, and as well as the current wallpaper of Android phone.
With Your Phone app, you can immediately see a picture that you take with your Android phone on your Windows 10 PC. You can also check notifications without having to take the Android handset out of your pocket.
Microsoft recently updated Your Phone app for Windows 10 version 1909 customers with a new feature that lets you make and receive calls. In this article, we will take a closer look at the forthcoming calling capabilities for the app.
Set up Your Phone
To use Your Phone app, you'll first need an up-to-date PC which bundles with WiFi and Bluetooth support.
Your Phone requires you to have one app on Windows, and the Your Phone Companion app on Android. You also need to have the phone and PC on the same Wi-Fi network, as well as connected via Bluetooth.
Note that Your Phone Companion app for Android merely establishes a connection with PC, and all the features have to be accessed with Your Phone app on PC. You have to open both apps on phone and PC during paring and make sure that both devices are on the same Wi-Fi to establish a connection.
Calling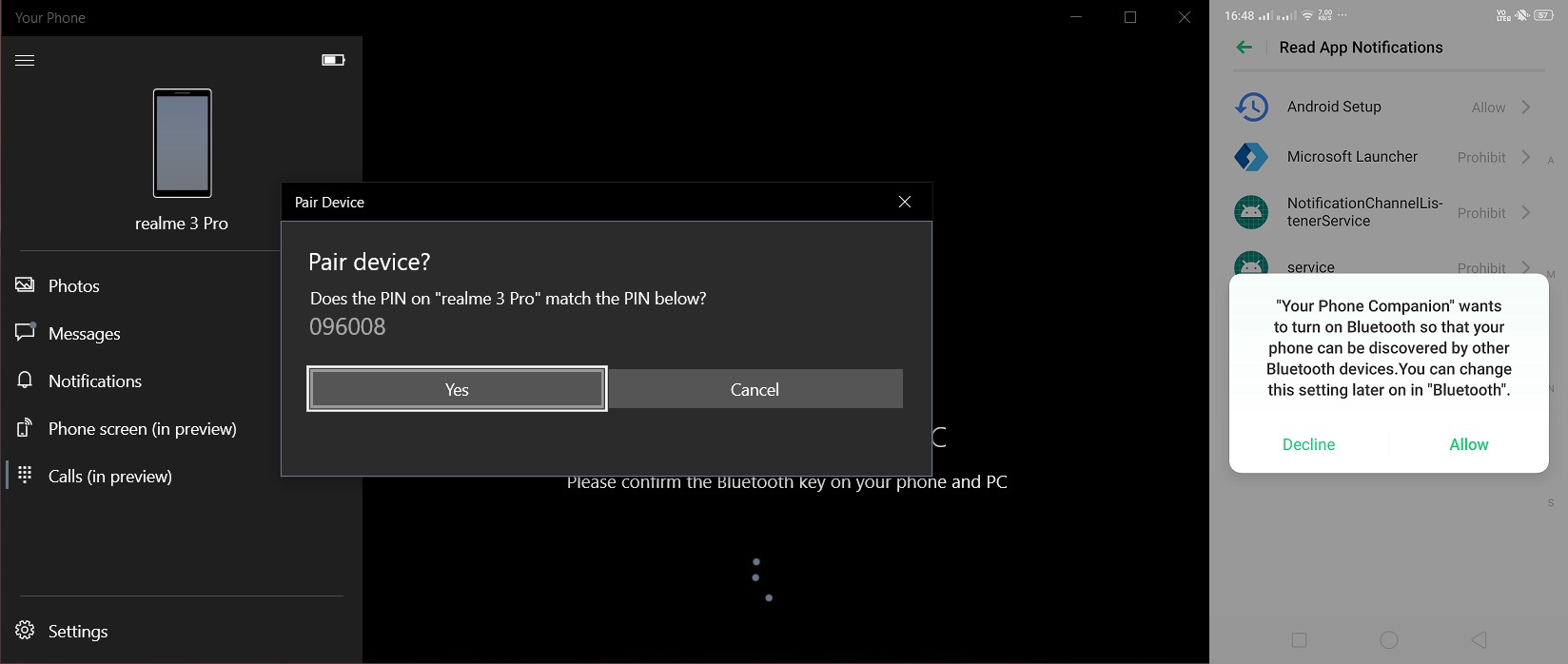 Your Phone's calling feature has finally arrived on Windows 10 version 1909 (November 2019 Update) and it works on a significant portion of Android phones, including the handsets made by Samsung, Nokia, LG, Xiaomi, OPPO, Realme and other companies.
This feature of Your Phone app allows you to answer incoming calls from your PC, and as well as initiate calls from your PC.
You can use the built-in dialer app or search your existing contacts saved in Windows People app to initiate a call.
Calls will be placed from your nearby Android phone and active Bluetooth connection is required. After you are connected, you'll be able to make or receive calls via your PC's mic and speakers.
You can also access the phone's call logs after enabling the permission on your Android handset when asked.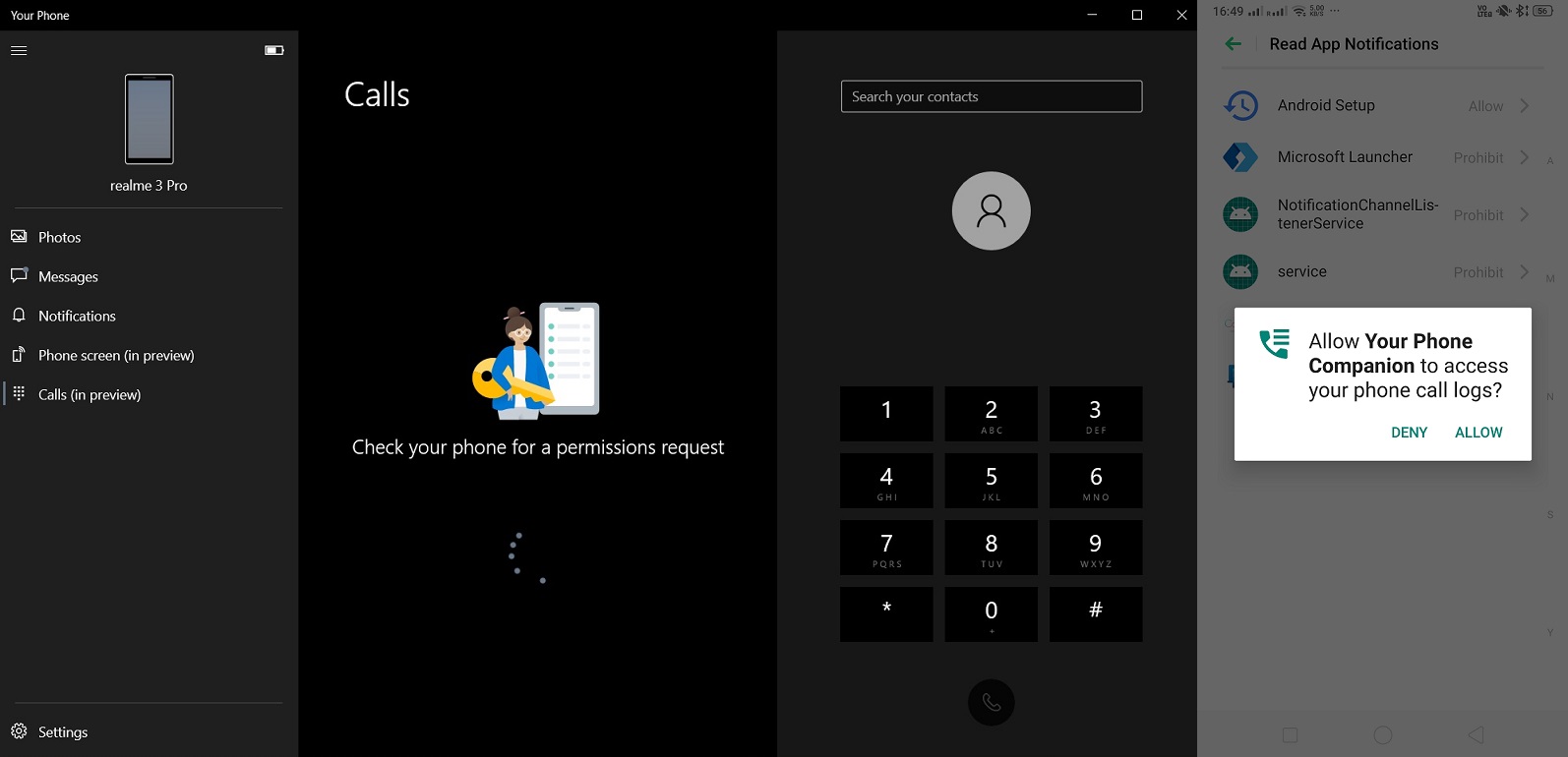 As you can see in the above screenshot, a notification 'Allow Your Phone Companion to access your phone call logs' will pop on Android and you must allow it to experience all features of Your Phone app.
Here's what the app should look like when you're done with the setup.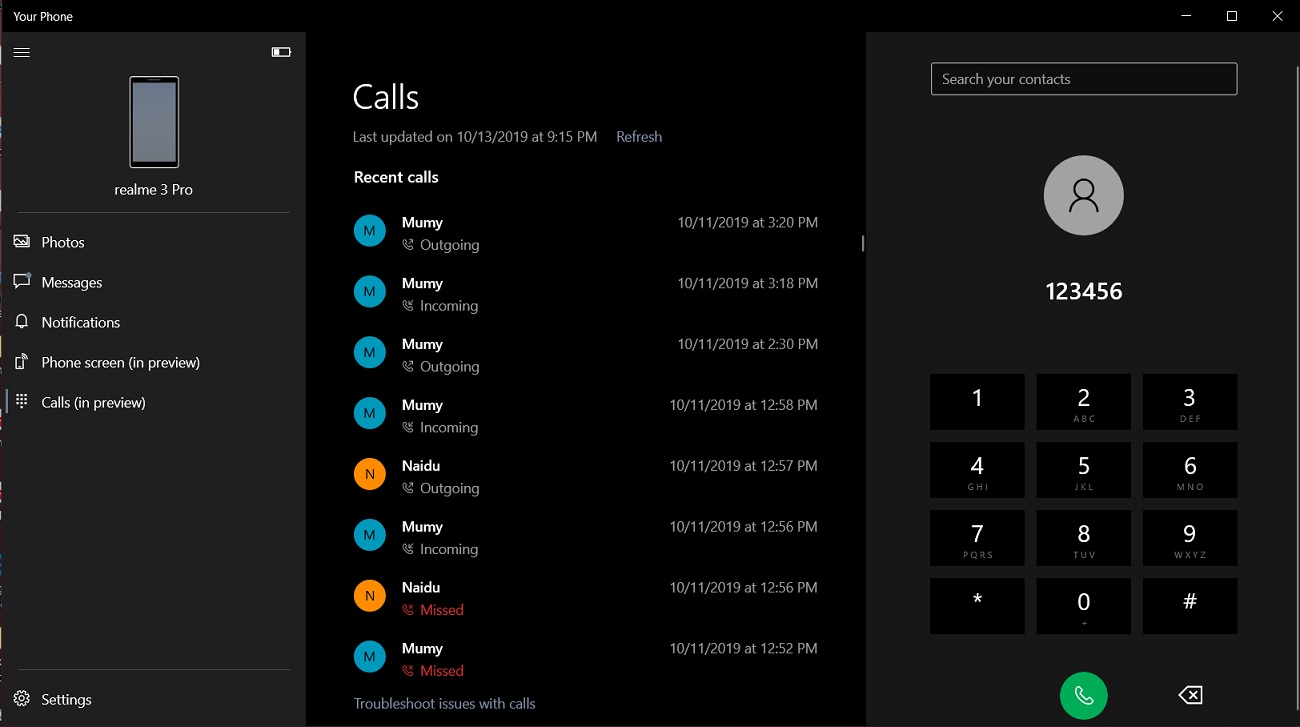 The below screenshot captured during a call shows off the ability to mute a call, open keypad, and switch the call to the Android phone.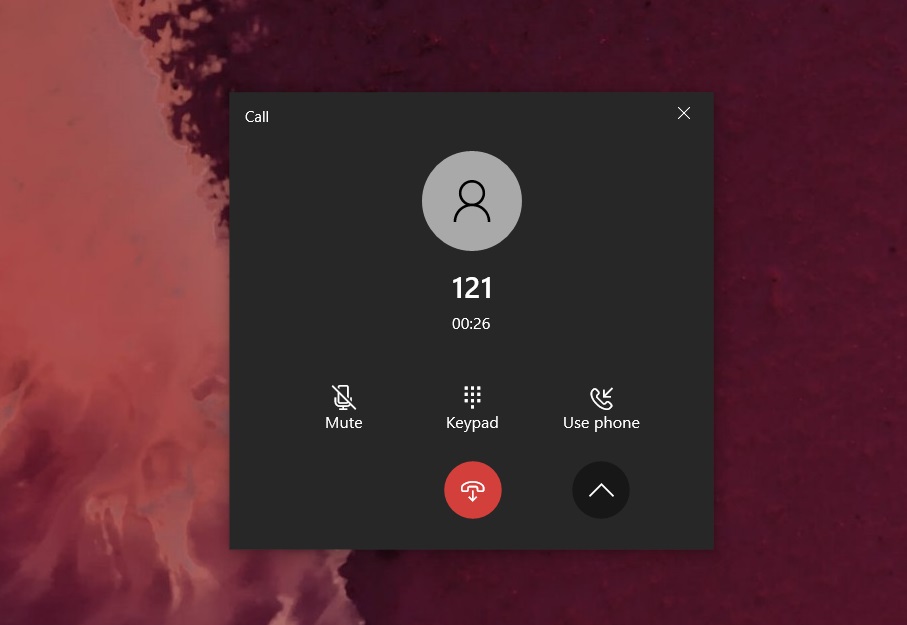 A keypad also opens when you click on the Keypad option. This is useful if you initiate a call to customer care and you have to enter a number to select language or option.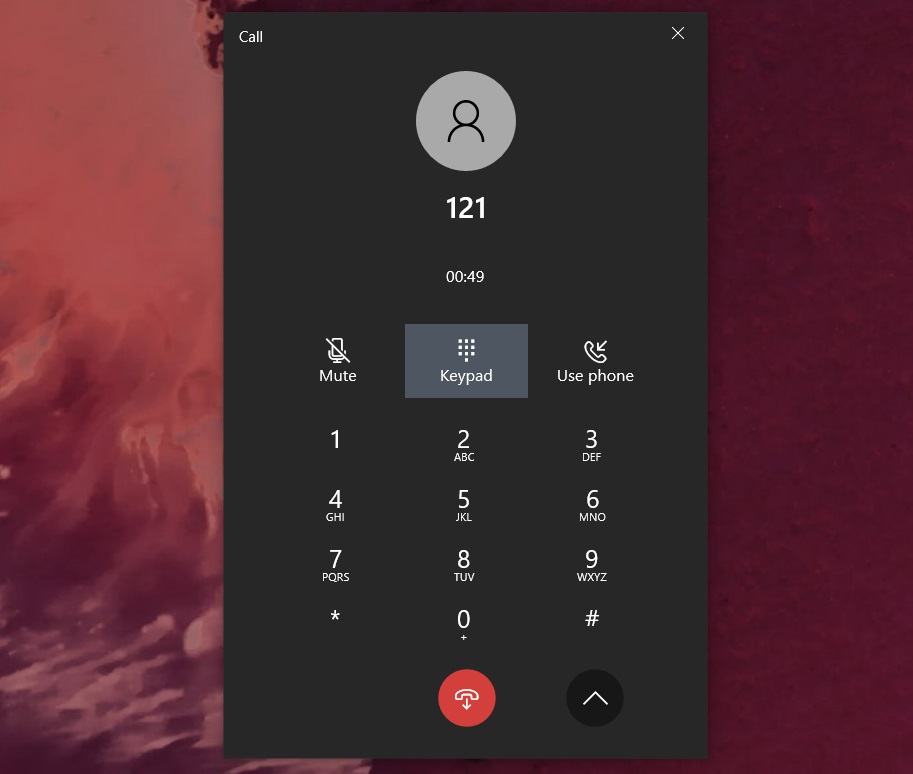 Finally, you'll be able to swap calls between your PC and phone with 'Use phone' option.
I also noticed that the volume of media contents like Spotify is automatically reduced during a call.
The overall call quality is good and the feature is reliable when the phone is placed nearby your desktop.
Your Phone app's calling support will be rolled out to non-Insiders in the coming weeks.