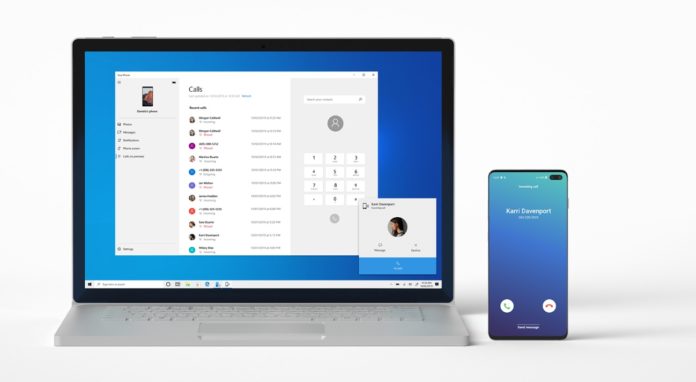 Microsoft is working on another exciting Windows 10 feature that will easily bridge the gap between computers and mobile phones. Windows 10 is getting the traditional calling support via the Your Phone app which is a great way to connect desktops and phones.
The Your Phone app allows Android users to access their phone notifications, messages, and even check the battery status of the handset on desktops. In other words, if you properly configure Your Phone app and both of your devices are connected to the internet, you won't have to lift your Android device to see who sent you a text message.
Microsoft is expanding the features of Your Phone to cover phone calls of your Android handset as well. Today, Microsoft unveiled the first look of Windows 10 phone calls feature via Your Phone and its currently available for Windows Insiders.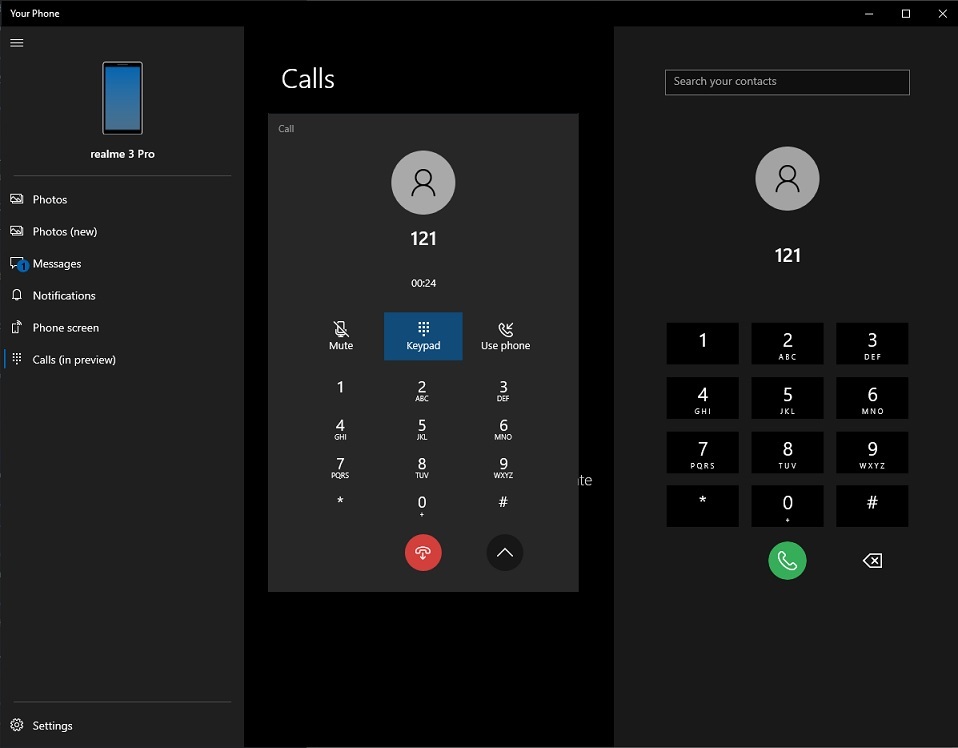 Services like Skype have always allowed us to use our PC's mic and speakers to place calls, but Your Phone will let you use an Android phone to place and receive calls.
Here are the key features of Windows 10 phone calls support:
Lets you initiate phone calls from your PC: The Your Phone app will display a call dialer and as well as your contact list.
You can answer and reject incoming phone calls on your PC.
If you decline an incoming phone call, you can also leave a custom text message or even use voicemail feature.
You can also access recent call history and seamlessly transfer calls between both devices.
The Your Phone app will use your PC's existing Bluetooth Radio feature to establish a voice connection and the app needs to be installed on both devices. You will need the following two apps:
Your Phone on PC.
Your Phone Companion on Android.
You need a smartphone with Android 7.0 or higher, a PC with Bluetooth radio and Windows 10 Build 18362.356 or newer to access the feature.
However, the feature is currently limited to the Windows Insiders only but we expect the Your Phone updates for the general public to happen shortly.