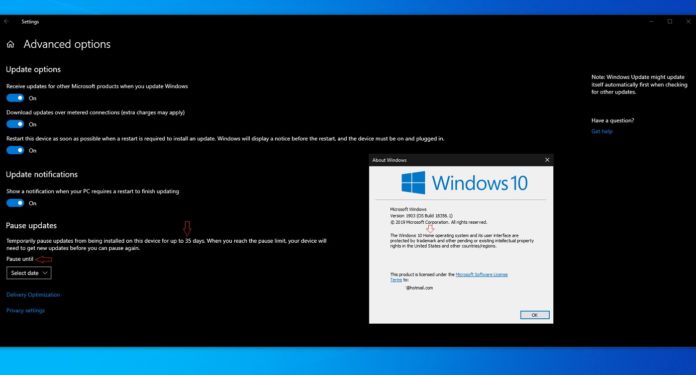 Microsoft has had a bad run with Windows 10 version 1903 in the past two months. The recent security and non-security updates broke down a number of basic features, including network adapters, Windows Search and even caused high CPU usage on some configurations.
Windows 10 KB4515384 shipped on September 10 and it comes with several improvements, including a fix for the Bluetooth connectivity and quality issues. Microsoft has quietly updated its original documentation to clarify that a Bluetooth bug which was causing the following problems has been fixed:
Devices with the built-in speaker may fail to connect to Bluetooth speakers.
Devices with the built-in speaker will produce noisy (bad quality) audio when a Bluetooth speaker is paired.
Sound is generated by the internal speaker instead of the connected Bluetooth device.
Printer failures after second September update
The second September non-security patch KB4517211, which was released on September 26, has fixed Windows 10 version 1903 audio issues but has broken Printers, according to users.

On Microsoft community forum and Feedback Hub, some users are reporting problems with printers after applying Windows 10's September 26 update on Microsoft community. Oddly enough, some users have also documented the printer issue on the Google support forum.
"After installing kb4517211 the print spooler kept crashing. Uninstalling the update and rebooting resolved the issue. Reinstalled to test and print spooler crashes resumed. In addition, the Start button would not work and reported a critical error. Uninstalling the update again fixed the problem. This is on Win 10 1903 RTM," a user said on Feedback Hub.
It appears that a bug is hitting the print spooler service and it cancels or breaks the printing process. If printer functionality is broken on your PC, you can attempt the printing repeatedly and restart the system if failure is persistent.
If you use v4 print driver, you should consider installing v3 to address the issue.
Windows 10 KB4517211 installation issues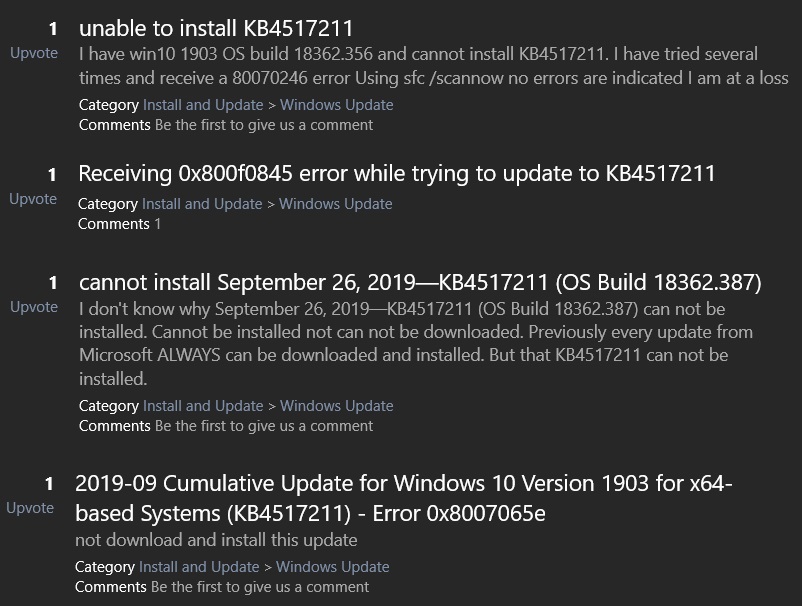 A few users are also reporting (1, 2) installation issues with Windows 10 KB4517211. The update reportedly fails to install on some configurations, but it doesn't appear to be a widespread issue.