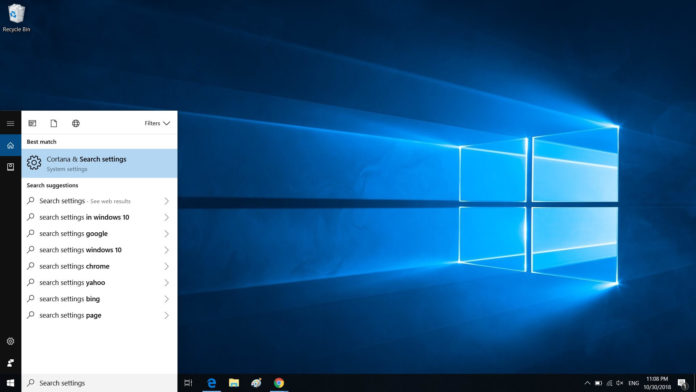 Despite Microsoft's efforts to improve Windows Update experience, there are cumulative updates that still break features for some users. The most recent KB4512941 for Windows 10 version 1903 causes high CPU usage and it looks like the update also breaks down Windows Search on some configurations.
According to various posts on Feedback Hub, Reddit, Microsoft's own community forum, Windows Search is returning a blank search result on production devices, making Windows 10's built-in search tool completely redundant.
It appears that the problem is mostly hitting the devices that have a Group Policy or Registry entry that deals with Windows Search and Bing.
"Search box is there but when searching something, only a black box is shown without showing any results. Uninstalling the update solves the problem," a user wrote on Feedback Hub.
"Windows Search is not working after I installed the latest Windows 10 update, I don't know what to do I tried the troubleshooter but it did not find Anything wrong, I also tried restarting the computer and everything else," another user noted.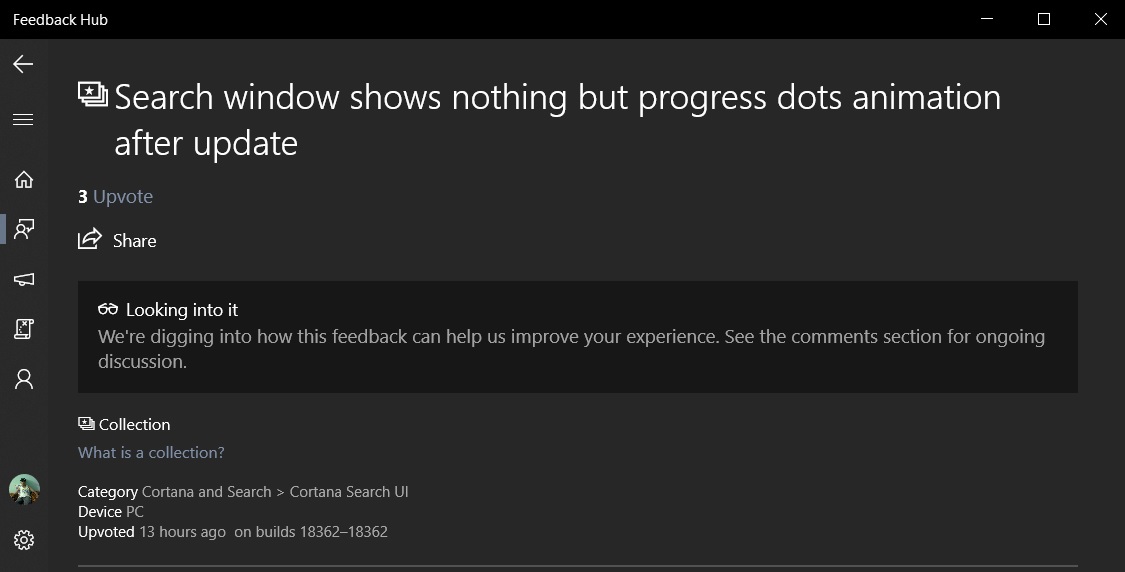 According to the status of a feedback post, Microsoft is looking into the problem but the company is yet to share workarounds or an official statement.
Windows 10 KB4512941 installation error 0x800f081f
Windows 10 KB4512941 is failing to install for Windows Insiders in the Release Preview Ring, according to several posts on Feedback Hub. Windows 10 KB4512941 fails to install with error 0x800f081f on PCs with Build 18362.327:
"Got this error code multiple times while I was trying to update Windows 10. Running on 10.0.18362.327 in the Release Preview Ring (Windows Insider) on a device with Windows 10 Pro (x64)," a user said.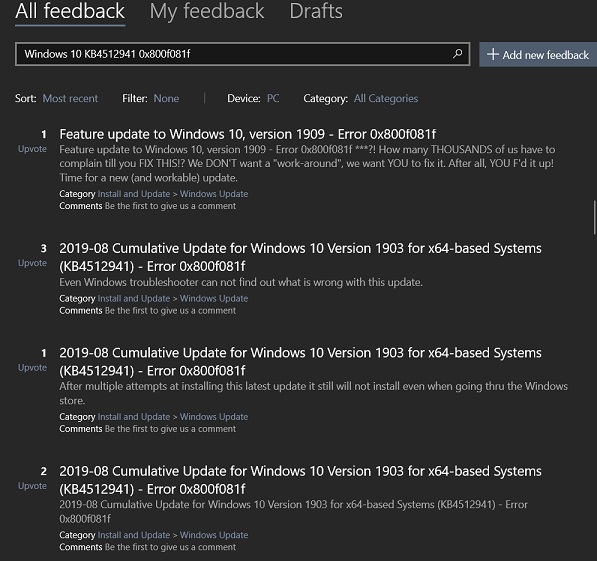 It's unclear if this bug is also hitting the production devices.