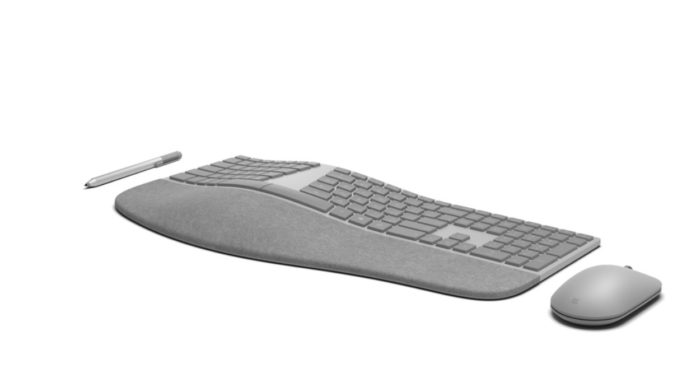 Microsoft has been holding Surface and Xbox events for years now, but the Surface event on October 2nd in New York City might be the most exciting one. Microsoft is expected to show off some new hardware and experiences, including Surface Centaurus and modular Windows Core OS.
In addition to exciting hardware and software upgrades, Microsoft is also planning to launch a modern version of the Ergonomic Keyboard and Ergonomic Mouse. A new Surface mouse has been teased by Microsoft on Twitter, as it can be seen in the following screenshot.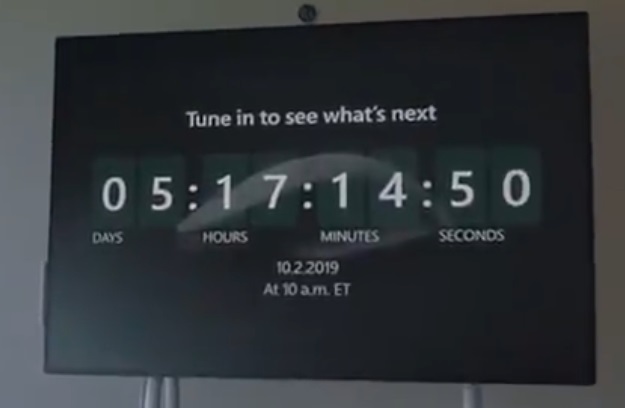 Retail sources have also revealed that Microsoft's Ergonomic keyboard and mouse will be offered in more than one colour. It could be unveiled in pastel blue, black and as well as white. Both Ergonomic mouse and the keyboard will use new-generation technology, including USB connectivity.
Microsoft plans to sell the Ergonomic Keyboard for $59.99, while the mouse would be priced at $49.99.
Other products
The Surface event starts at 7 AM PDT / 10 AM ET on Wednesday, October 2. On this big day, Microsoft will finally unveil a bezel-less Snapdragon-powered Surface device to take on Chromebooks and give a much-needed boost to the Always Connected PCs lineup.
Microsoft is supposedly working on Surface Pro 7 with Intel Ice Lake processor and Surface Laptop 3 with AMD CPU. In addition to AMD variant, Surface Laptop 3 might come with Intel CPUs and a variant without Alcantara material is also in the works
Microsoft is also expected to announce 'one more thing', which could be the highly-anticipated Surface Centaurus.
Surface Centaurus is in works since last year and it could be Microsoft's answer to the growing trend of dual-screen hardware.
Surface Pro 7, ARM-powered Surface Pro and Surface Laptop 3 will ship with the traditional Windows 10 operating system, but Surface Centaurus is expected to run a special version of Windows called Windows Core OS or Windows Lite.
Only the announcement of Surface Centaurus could take place on October 2 and the actual sales would only begin next year. Microsoft will have another 6-10 months to test the dual-screen hardware before selling the device to consumers and avoid the mistakes that Samsung committed with Galaxy Fold.