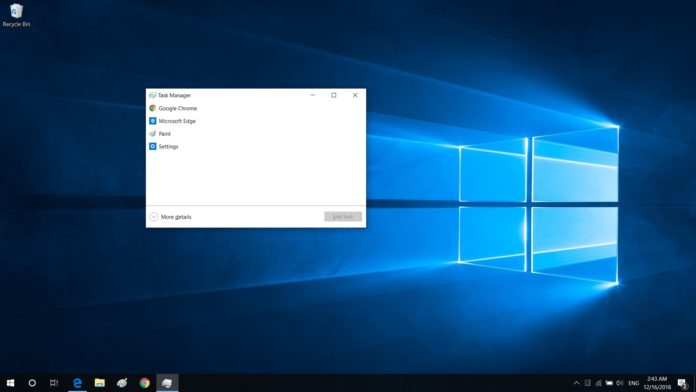 Windows 10 KB4515384, which was released to everyone on September 10 with security fixes and quality improvements, has been plagued by yet another bug. KB4515384 comprises of security fixes and a fix for a Cortana bug causing high CPU usage on some systems, but users have reported that the update causes issues with Start menu, Windows Search and Audio.
The cumulative update for Windows 10 version 1903 comes with an ever-increasing list of bugs. Recently users reported that the update kills the network adapters and it looks the same patch is also causing problems with Input Method Editor (IME).
(IME) is a part of the OS and it basically provides a specialized UI for text input, which can be used in many situations. For example, IME allows users to enter Chinese, Japanese or Korean text using Latin Keyboard. It also allows users to enter Latin text using numeric keypad and this feature even helps to add text to the system with handwriting recognition.
In a post to the Feedback Hub, multiple users said that the IME fails to launch and consumes CPU after applying Windows 10 KB4515384:
"The input method was failed to launch after installing the patch, and there was no way to get it fixed. Eventually, I uninstalled this update, and the IME successfully came back. FYI, I use multiple IMEs on my PC, and all of them were down after the update. So I assume this issue is not limited to occur with a specific language in the IME," a user documented the problem.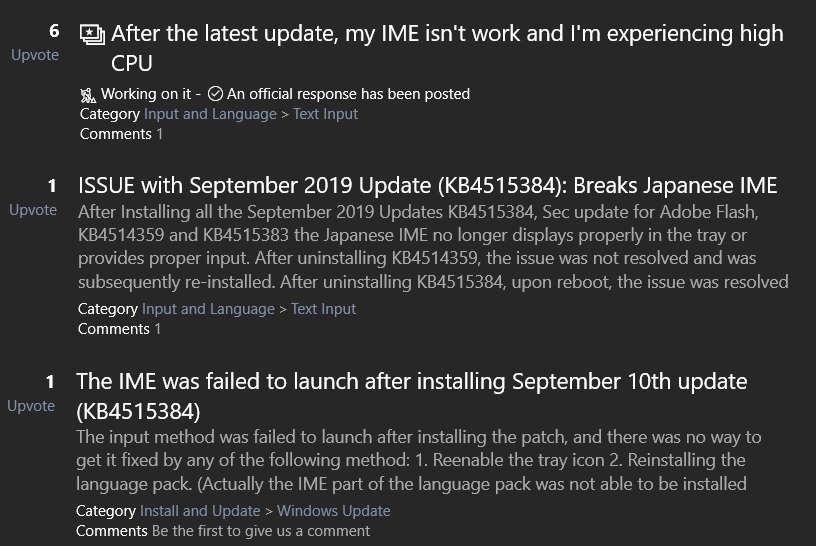 Microsoft is apparently aware of unresponsive IME or high CPU usage caused by IME. In a Feedback Hub, the company acknowledged the problem and confirmed that they are investigating the reports
"We're investigating an issue where some Input Method Editor (IME) may become unresponsive or may have high CPU usage. Affected IMEs include Chinese Simplified (ChsIME.EXE) and Chinese Traditional (ChtIME.EXE) with Changjie/Quick keyboard," Microsoft said.
Microsoft has also updated the support doc to detail a workaround:
Open Start menu and search 'Services'. You can also open Cortana and search 'Services'.
In the Services app, locate Touch Keyboard and Handwriting Panel Service.
Double-click process and access Properties tab.
Under Startup type, switch to Manual and click OK to apply changes.
A reboot may be required to resolve problems with IME and address the high CPU usage to some extent. Microsoft says IME issues will be resolved in an upcoming cumulative update.