The long-rumoured Windows Core OS (a modular version of Windows) is being prepared for "next-gen" Microsoft devices. This is what is suggested by a LinkedIn profile of a Microsoft Software Engineer, which was discovered earlier today.
"Delivering Azure-powered device management capabilities and protocols across IoT devices, next-gen WCOS devices, Windows Desktop, HoloLens and Windows Server," reads the profile of the engineer.
Microsoft's Windows Core OS is said to be an operating system built on the core of Windows and it will reportedly power a variety of computing devices. The next-gen devices include the Surface Hub, HoloLens and the upcoming foldable devices.
Another profile points to Windows Storage Spaces implementation on Windows Core OS which is a way to protect data from drive failures.
"Backspace internal APIs for the management of Spaces with up level metadata versions on down level versions of Windows for WCOS (Windows Core OS)," the profile reads.
WCOS (Windows Core OS) term was previously used by Microsoft in LinkedIn job postings too. More recently, multiple profiles were spotted with hints to open source components and a new Action Center in Windows Core OS.
Windows Core OS or a modular OS is probably a necessary project as Windows isn't built to run on all form factors and computing is rapidly evolving. A modern OS could offer better software updates experience, security and overall improved compatibility.
Microsoft has also been working on a big software update for the Surface Hub and it's reportedly a part of Windows Core OS (WCOS) project. The next-gen HoloLens, which Microsoft announced at Mobile World Congress is also supposed to ship with a version of Windows Core OS.
A recent Microsoft foldable device patent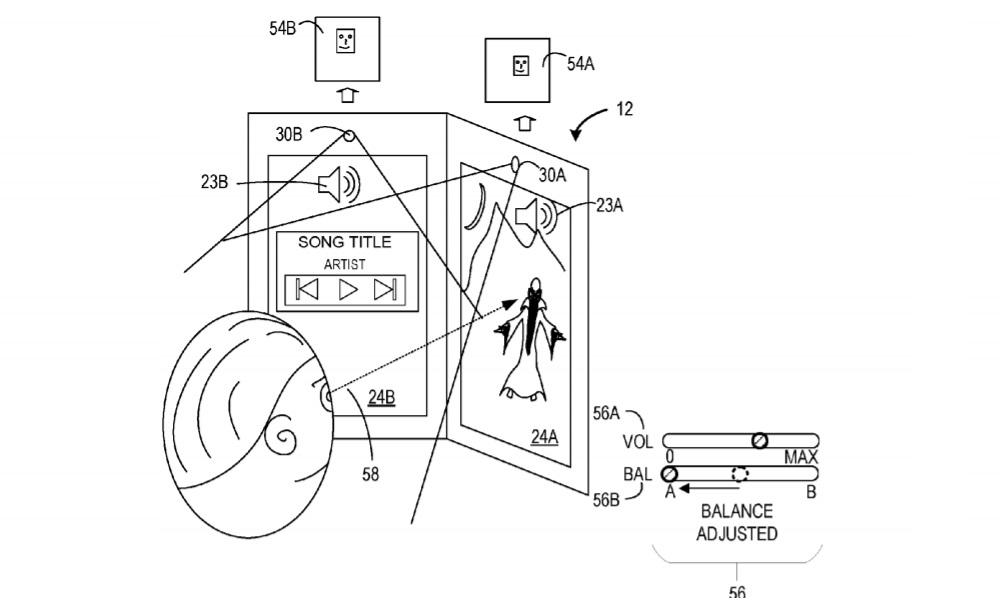 In related news, Microsoft recently patented a foldable dual-screen device that would feature virtual volume mixing controls instead of physical volume rockers. In the patent application, Microsoft also noted that the device can maintain separates apps and features across both of the displays.
For example, you'll be able to run Maps on one screen and monitor the traffic, while playing a game on the right screen.