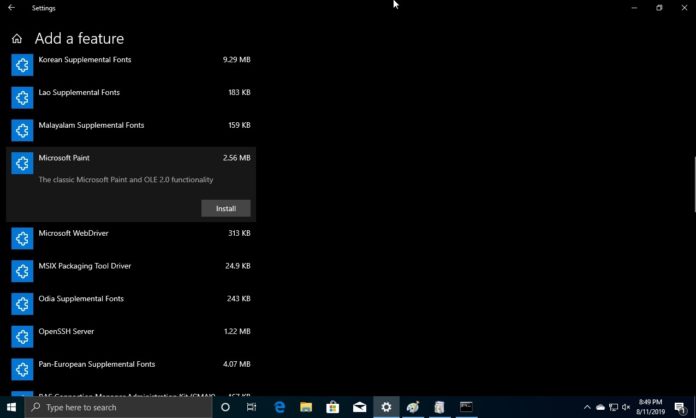 Microsoft Paint shows up as an optional feature in Windows Insider builds, suggesting that it will be uninstallable at some point, though we don't have a confirmation from the Redmond firm yet. Microsoft Paint will continue to remain a part of Windows 10, but it's possible that the company will soon allow users to uninstall Paint.
In preview builds of Windows 10 20H1, Microsoft has quietly added 'Microsoft Paint' to the Windows 10 Optional Features settings. The 'Optional Features' setting is a place to manage particular Windows functionalities such as Windows Media Player, MSIX packaging tool, Windows Developer Mode, and Microsoft Quick Assist.
The section to manage optional features now includes 'Microsoft Paint' but it appears to be a placeholder as installing and uninstalling the app from Optional Features makes no difference.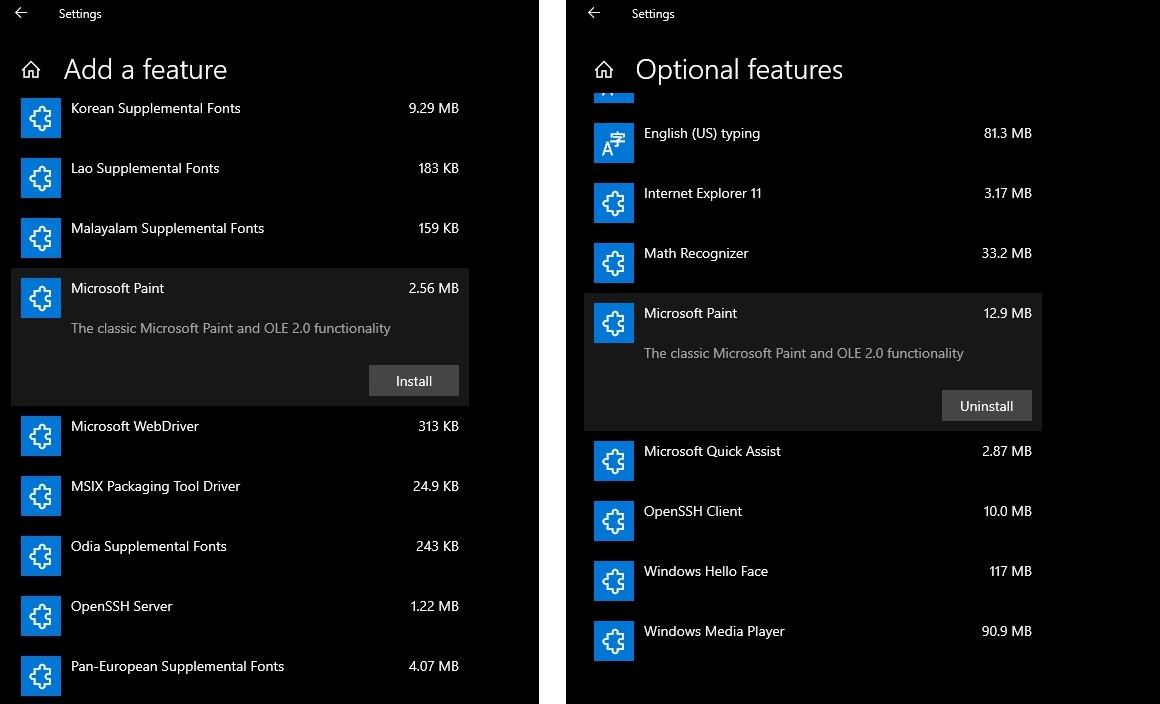 To access optional features using the Settings app, you have to follow these steps:
Open Settings > System > Apps & features.
Click on 'Manage optional features' link.
You will find Paint listed in the 'Add a feature' section.
Microsoft Paint was earlier supposed to be removed from Windows 10 and the Redmond firm had also been warning users that Paint will be moved to the Windows Store. However, Windows 10 May 2019 Update removed the warning and recently a Microsoft engineer also confirmed that Paint will remain included in future versions of Windows 10.
While Windows 10's Paint app isn't going anywhere and it's here to stay, it looks like Microsoft wants to give more choice to users.
Thanks to our reader BHH for the tip!