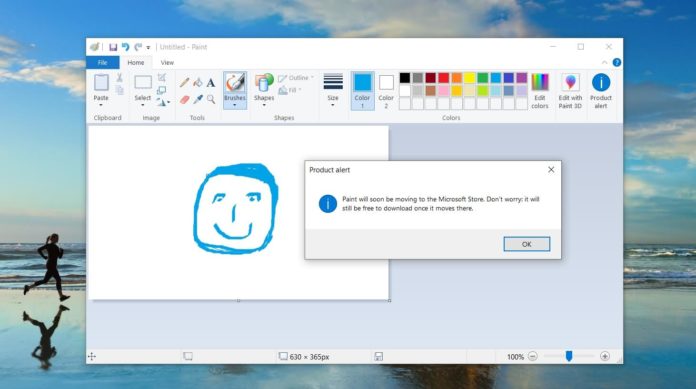 It looks like Microsoft has finally given up on a plan to move classic Paint application to the Microsoft Store. In 2018, it was reported that Microsoft will move Paint to the Windows Store and remove it as a standard feature of Windows 10.
Following the announcement in July 2018, Microsoft updated the classic Paint app in Windows 10 with a notice that said Paint will be shifted to Windows Store and the app is not being retired.
In Windows 10 May 2019 Update, Microsoft has removed the notice and it appears that company has decided against removing Paint as a standard feature of Windows 10 or moving it to the Store.
Brandon LeBlanc, Senior Program Manager of the Windows Insider Program at Microsoft, has now confirmed that Paint would remain available in Windows 10 and live alongside with Paint 3D.
"MSPaint will be included in 1903. It'll remain included in Windows 10 for now," he tweeted.

Microsoft no longer wants to move classic Paint to Microsoft Store for the time being. The application will be offered as part of Windows 10 and the Microsoft Store listing for Paint is unlikely to go live.
Windows 10 May 2019 Update, which is the next update supposed to go live in late May, will include MS Paint without the notice.