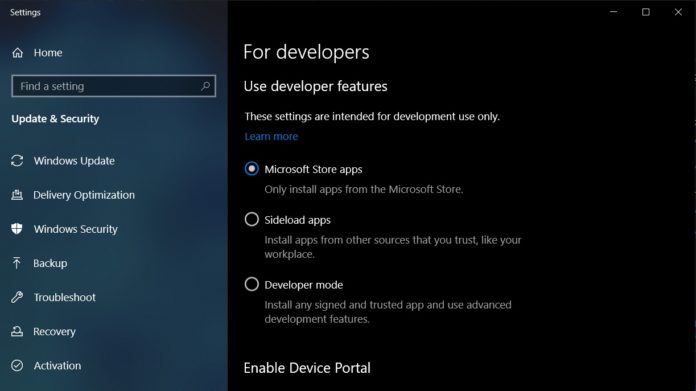 Similar to other platforms like Android, Windows 10 also allows users to sideload apps (APPX/MSIX) outside the Microsoft Store. If you enable sideloading on Windows 10, you can install apps that you created or downloaded on your computer and it hasn't gone through the Microsoft Store certification.
In May 2019 Update or older, if you want to install a signed MSIX package, you have to enable sideloading on Windows 10. Starting with Windows 10 Build 18956 (20H1), sideloading is enabled by default and users or businesses can easily deploy a signed package without configuring the system.
"As of Windows Insider Build 18956, sideloading is enabled by default. Now, you can deploy a signed package onto a device without a special configuration," Microsoft said in revised documentation about sideloading.
According to a tweet by John Vintzel who is Principal Program Manager Lead at Microsoft, Windows 10 Build 18956 makes MSIX a native file format and Developer mode settings has been simplified in this release.
In Windows 10 20H1, Microsoft has removed 'Microsoft Store apps' and 'Sideload apps' options from Developers settings. There's now only one option 'Developer mode' which is just an on and off switch.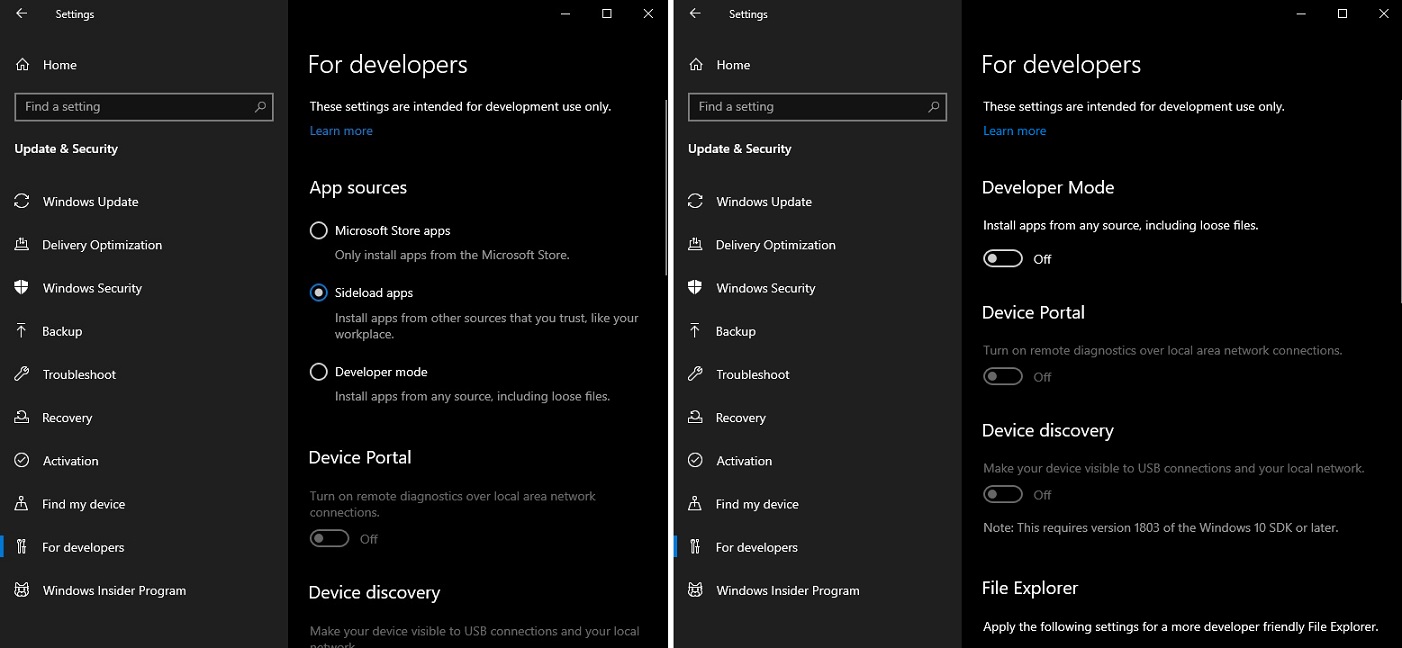 "Using Windows Insider build 18956? You might notice there is no longer a sideloading setting for MSIX. Just like .msi or setup.exe we are native to the OS. Developer mode is just an on/off switch now too," John detailed the new changes on Windows 10 20H1.
NP. feedback from folks like you help us make our products bet for everyone.

— John Vintzel (@jvintzel) August 9, 2019
While Windows 10 19H2 is going to be a quality update with battery backup improvements, Windows 10 20H1 is said to include a number of significant improvements and new features, including updated sideloading experience.