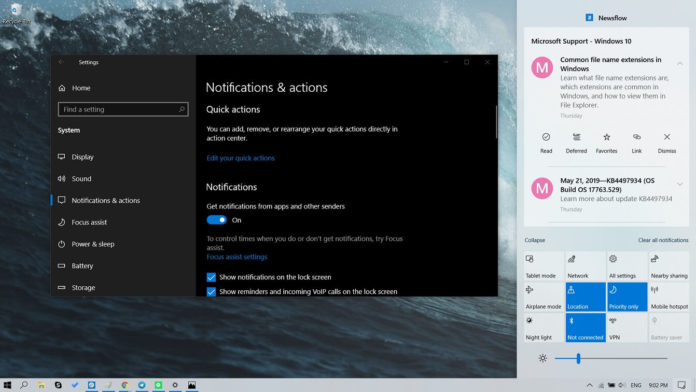 Windows 10 Build 18956 is now rolling out to Insiders with improvements for the Settings app, Notifications, Cortana and more. Microsoft says it is also updating Calculator on Windows 10 20H1 with support for Always on Top mode and the feature will be rolled out to everyone soon.
What's new in Windows 10 Build 18956
Redesigned settings
As part of its effort to improve Settings app (Control Panel replacement), Microsoft is now redesigning the Network Status page in Settings. Windows 10's Settings app conveniently shows all your network adapters and their status, but the information has been limited.
In Windows 10 Build 18956, there is a redesigned Network Status page in Settings to provide more information. You can find the status of your device connectivity and how you are connected to the internet. It's particularly useful if you connect to the internet through more than one source or if you want to view and change properties.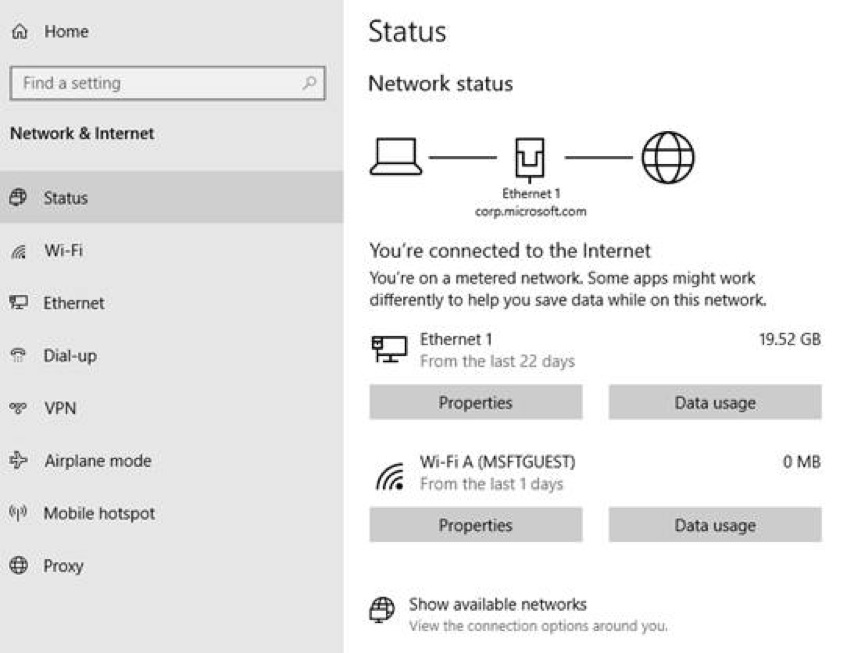 You can also view data usage of each network right from the Status page. You can click on 'Data usage' option to dig into the data usage, limit data for the network, and view how much data each app is using.
Notifications improvements
You can now hover your mouse over the notification toast to see a settings icon. The settings icon will open the Settings app to help you adjust that particular app's notifications.
Microsoft is also updating the design of per-app notification settings.
Action Center has been updated with a link to notifications at top right corner.
Microsoft has updated Notifications & Action Settings with a checkbox that can be clicked to the mute sound of notifications.
Notification settings page will now sort items by 'most recently send a notification', so you can quickly find the most recent apps that sent you a notification.
Cortana's new experience is now available for more testers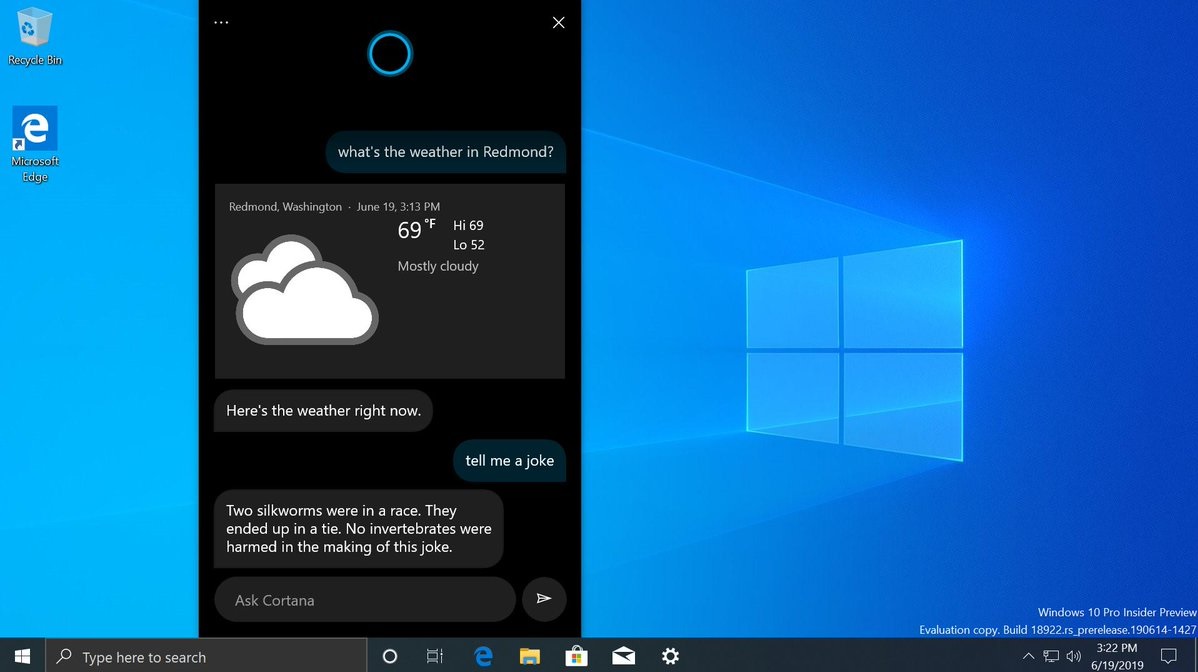 Microsoft is now enabling the new chat-based Cortana experience on 50% of Windows 10 20H1 machines with English (United States).
Calculator app update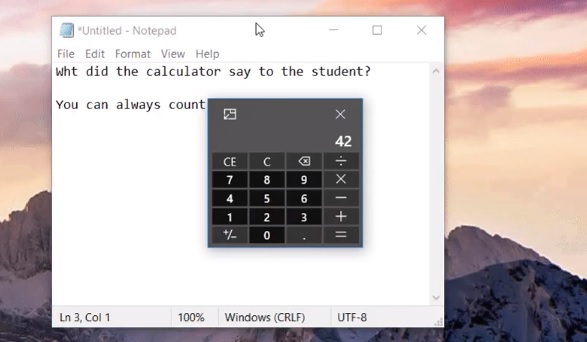 A new update for Calculator with Always on Top mode support is now rolling out to Fast Ring Insiders via Microsoft Store.
After testing the new Calculator features with Insiders, Microsoft is expected to push them to all users soon.