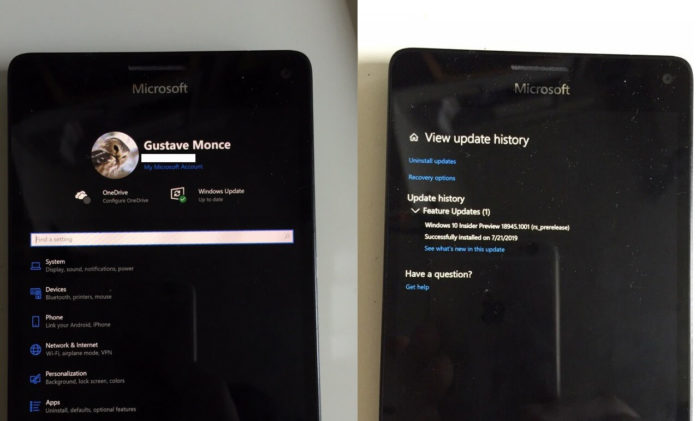 One of the developers behind Windows 10 on ARM project for the flagship Lumia handsets have managed to download and install Windows 10 20H1 update on Lumia 950 XL. This has been achieved using WoA project that makes it easier for adventurous users to easily try out full Windows desktop experience on their phones.
Developer Gustave revealed that the Lumia 950 XL with Windows 10 on ARM has been successfully upgraded to Windows 10 20H1 Build 18945.1001. It's important to note that Build 18945 is the latest candidate of Windows 10's Spring 2020 Update that Microsoft recently released to PC Insiders.
"Phone successfully upgraded from 18362.10006 to 18945.1001. The fix for the build upgrade issue will be released later. I want to fix other things before pushing an update," writes Gustave.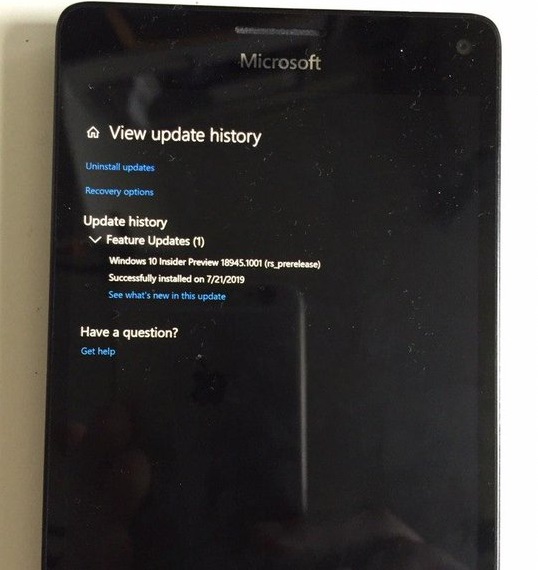 It's also worth mentioning that cellular connection and drivers do not work in Windows 10 20H1-powered Lumia 950 XL. It only works on Build lower than 18908.1000.
At the moment, Windows 10 on ARM project supports Lumia 950, Lumia 950 XL and Acer Jade Primo. While touch and other basic features are working on both Lumia handsets, the touchscreen is not functional on Acer's Windows Phone due to lack of proper drivers.
HP Elite x3 remains out of bounds because it uses the first generation Kryo processor MSM8996 SoC Due. The device is not supported by Windows 10 for ARMv8 processors due to a number of issues.