Microsoft is testing a series of notification improvements in Windows 10 20H1. With Windows 10 20H1 Build 18932 or later, Microsoft has introduced several new notification options that would give you more control over potential interruptions.
Microsoft is updating the notification toast (the popup that slides out from the right side of the screen) with nifty improvements. The notification toast now comes with a new option that would allow you to turn off notifications from a particular app.
There's another new option 'Go to notifications setting' and it opens the notifications settings page for a more advanced configuration.

The notifications settings page has been also updated with a new look that's more straightforward, as it features several pictures to help you understand the impact of various options.
You can also mute all notifications right from the settings page. The feature is no longer limited to sound controls panel.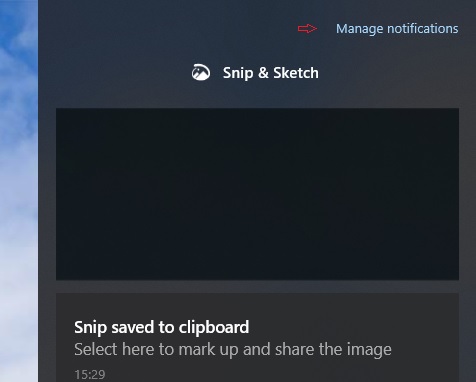 Windows 10 20H1 also introduces an updated Action Center that now comes with an option to manage notification. The manage notifications option, which is located at the top right-corner of Action Center, allows users to access the Notification & Actions settings with one tap.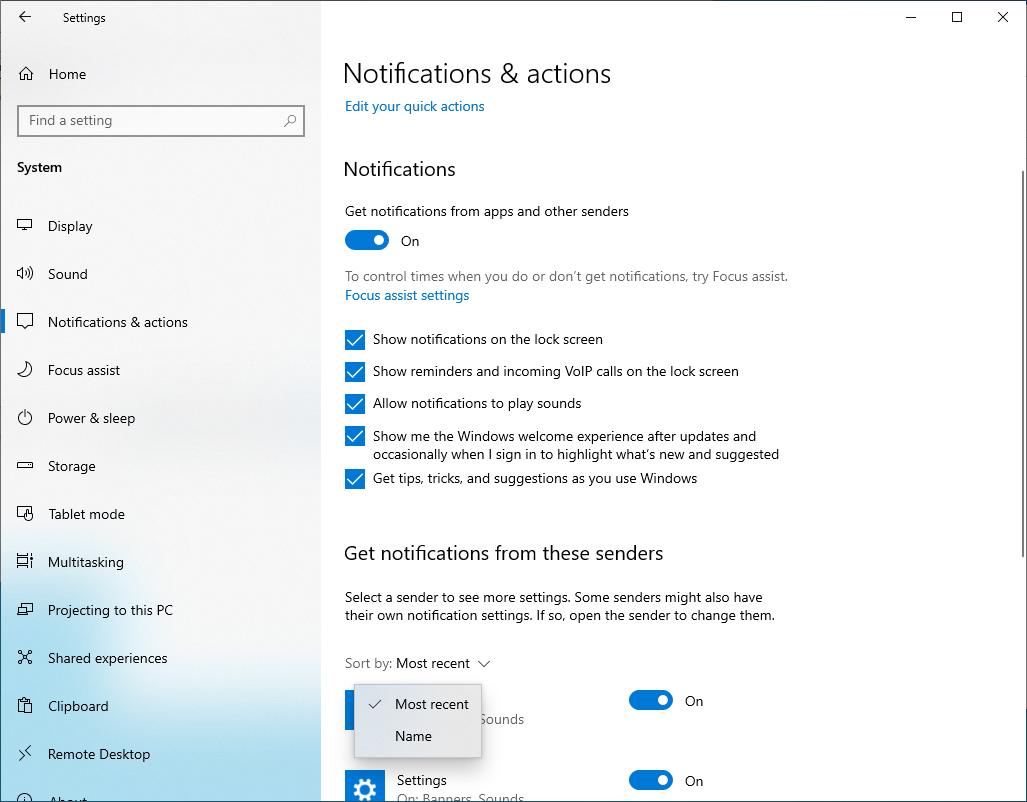 And last but not least, the notifications settings page is getting an option that lets you sort the list by apps which most recently sent notifications. You can use it to quickly see the most recent apps that sent notifications.
The improved notifications features will be released to everyone with Windows 10 20H1 in the Spring of 2020.
Windows 10 19H2 and 20H1
In July 2019, Microsoft officially kicked off the development of Windows 10 19H2 and the update is likely to be a service pack rather than a full feature update.
Windows 10 19H2 won't be a typical feature update with new features and cosmetic changes. On the other hand, Windows 10 20H1 is stated to be a big release with updated Linux subsystem, a new Cortana experience, and more.
Windows 10 20H1 feature update is already available for Fast ring subscribers and due for public rollout in the spring of 2020.