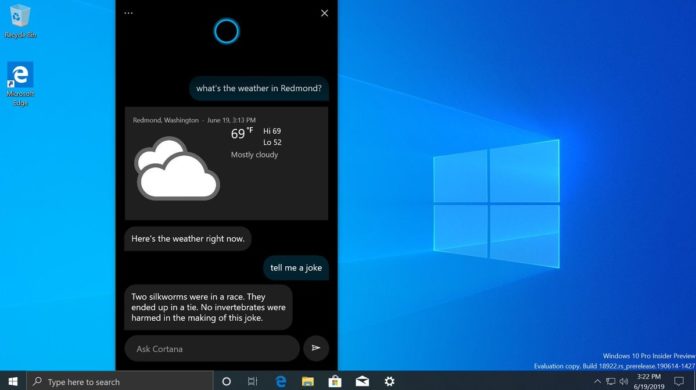 Microsoft is looking to bring an overhauled chatting experience to Cortana with Windows 10's Spring 2020 update. The company has already implemented the early bits of new Cortana experience in Windows 10 20H1, but these changes are currently hidden in the latest build.
The overhauled interface is supposed to make text-based chatting with Cortana faster and simpler. It also appears that Cortana will be using Microsoft's recently-announced conversational engine.
At Build 2019 developer conference, Microsoft detailed a 'conversational engine' to make virtual assistants more useful. The conversational engine will allow virtual assistants such as Cortana to engage in more natural conversations.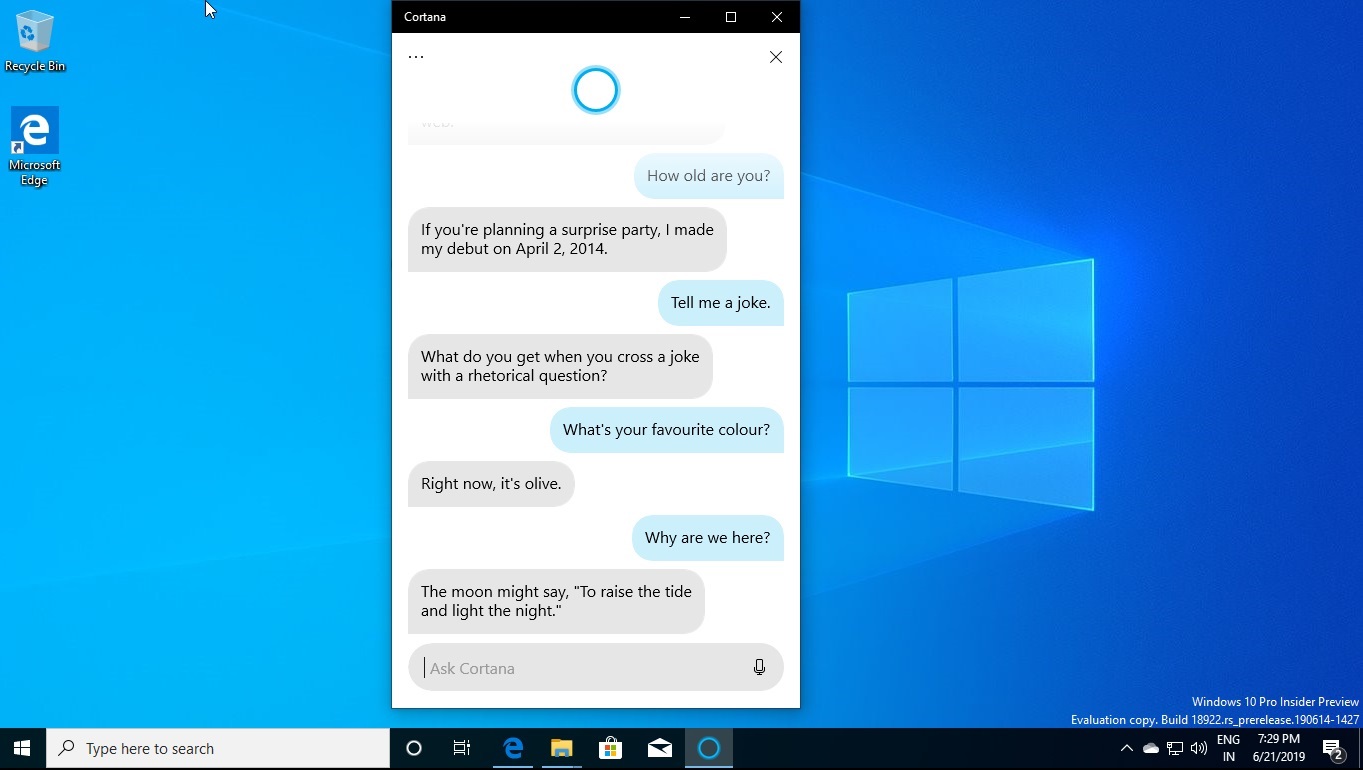 With conversational AI, Microsoft plans to combine skills and context to let digital assistants like Cortana actually do the things you ask them to do and continue the conversations.
Cortana gets a new look on Windows 10
The new Cortana experience features a conversational UI that encourages typing over voice. In May 2019 Update or older, Cortana doesn't understand all text commands and it can't follow the context to provide relevant responses.
With new conversational UI, the digital assistant can now perform tasks seamlessly and understand your text-based responses.
Faster response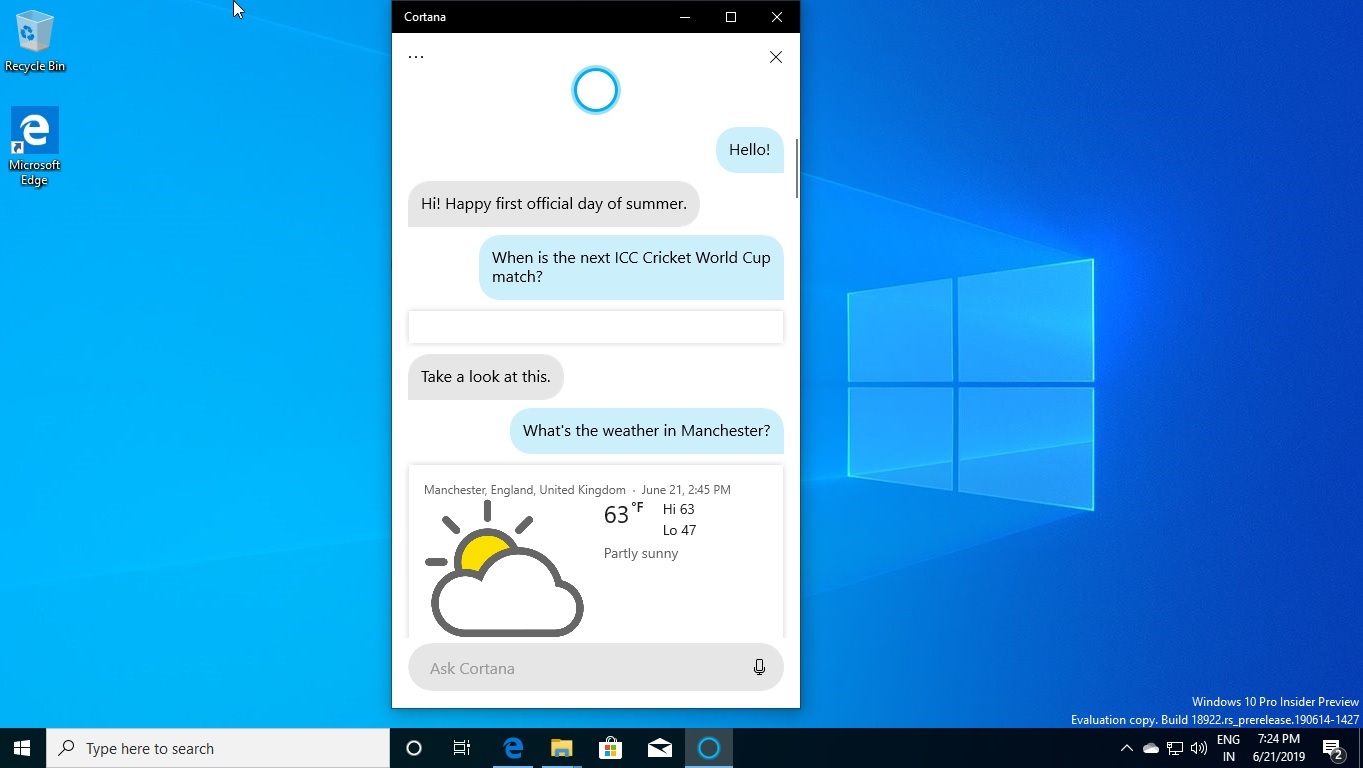 Cortana's conversational UI is faster, simpler, and more straightforward. In our testing, the digital assistant managed to fetch the weather results in a second. Cortana is also able to maintain the context of one interaction into the next and provide relevant responses more efficiently.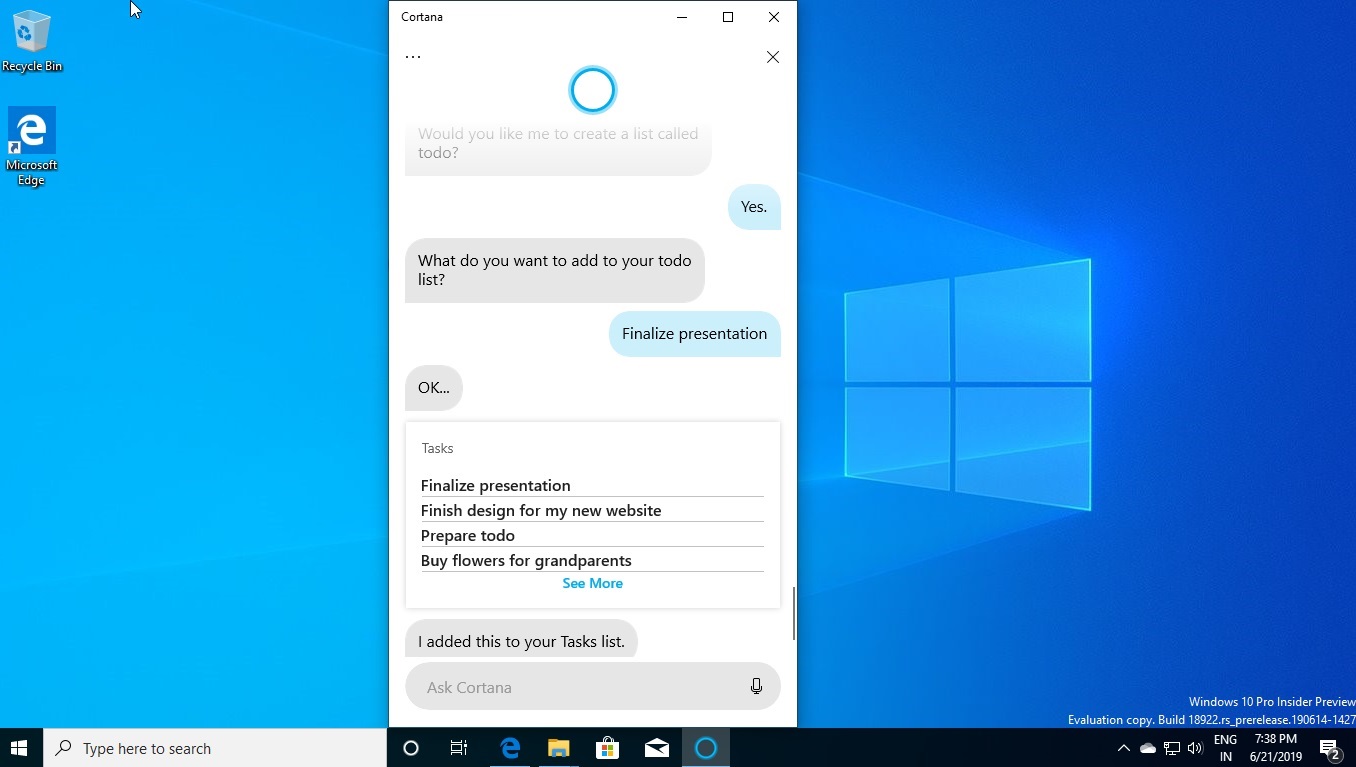 You can type and ask Cortana to add new tasks to your existing To-Do list. Cortana also remembers the context of the conversation and allows you to add more than one tasks to the list. Similarly, you can create reminders through text messages and conversations would feel more natural.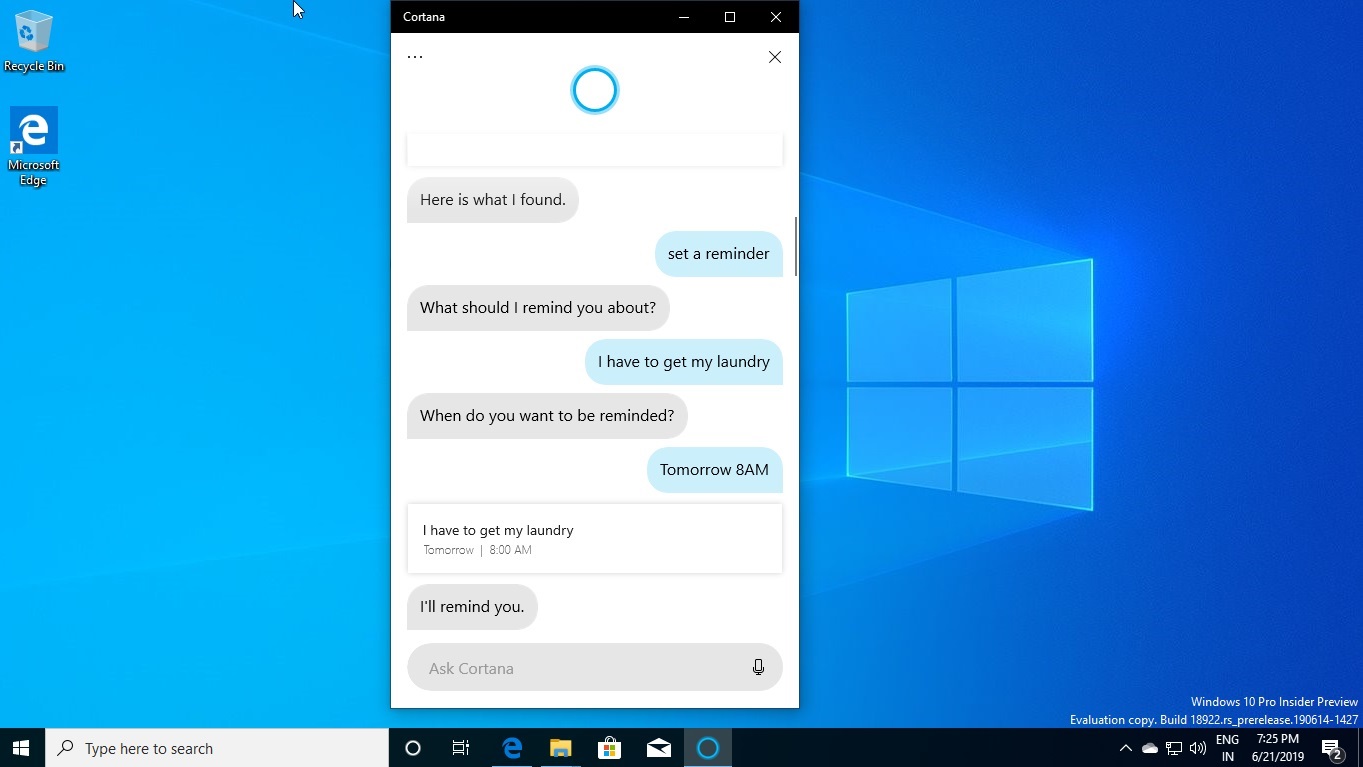 It is likely that you'll be able to create update calendar entries, manage your Microsoft services, play music, and perform other tasks all through the text messages.
Finally, we have a settings page that organizes reminders and To-Dos like Cortana does in May 2019 Update or older.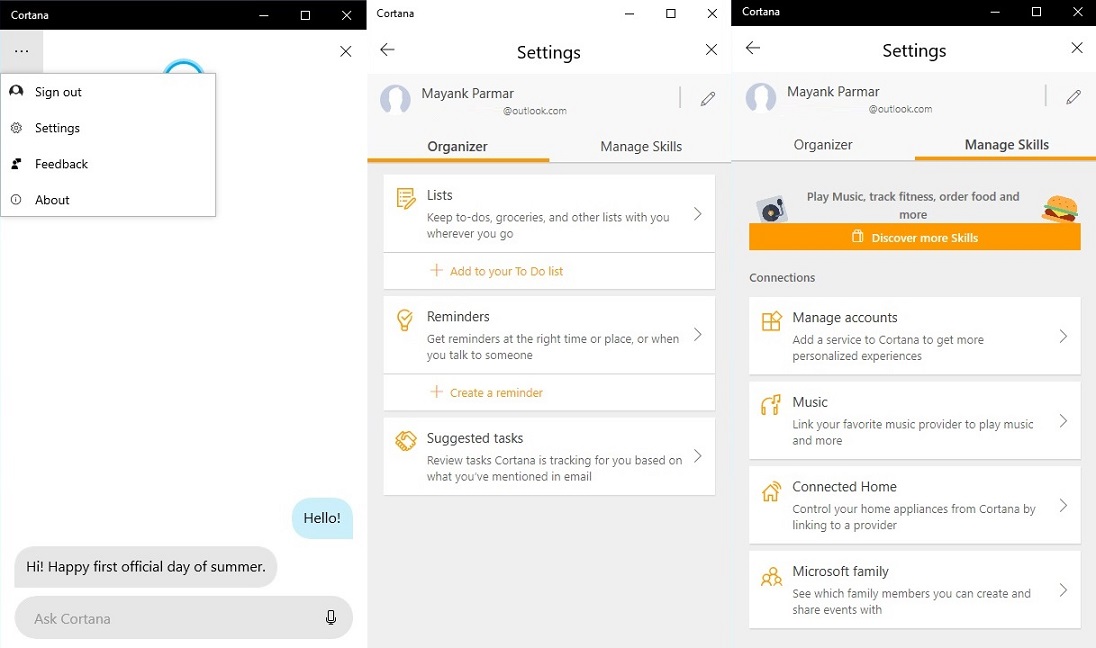 You can also manage skills, accounts, link your favourite music provide, control your home appliances, and also create and share events with family members.
The Cortana beta app is still in the early days of development, and while the new experience is fun, it has several bugs and consistency issues.