A new Microsoft patent related to hinged on a foldable Windows 10 device has just released by USPTO. The patent application from Microsoft shows off another foldable device with a strong focus on the hinge mechanism. It shows an interesting hinge system that resembles the mechanism used in Surface Book.
First spotted by us, the patent titled "FLEXIBLE DISPLAY HINGED DEVICE" was published by USPTO on June 27, 2019, and filed by Microsoft in December 2017.
The patent talks about a device that has two display portions attached together using a hinge. Microsoft says the device has first exoskeletal hinge segment secured to the first portion and a second exoskeletal hinge segment secured to the second portion.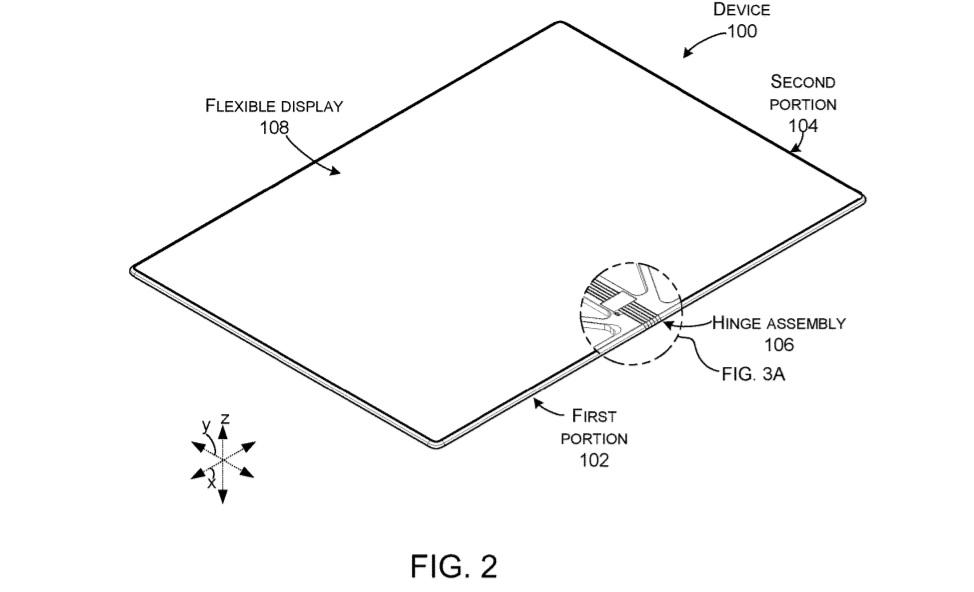 "The first exoskeletal hinge segment can define an arcuate tab that travels in an arcuate cavity defined by the second exoskeletal hinge segment to allow relative rotation between the first and second portions" the company explains.
As mentioned, the hinge mechanism is a lot like the Surface Book and the radius hinge assembly can allow the device to rotate through a range of rotation from a deployed or open orientation. In some implementations, the closed orientation can be about zero degrees and you will be able to use the foldable device as a tablet.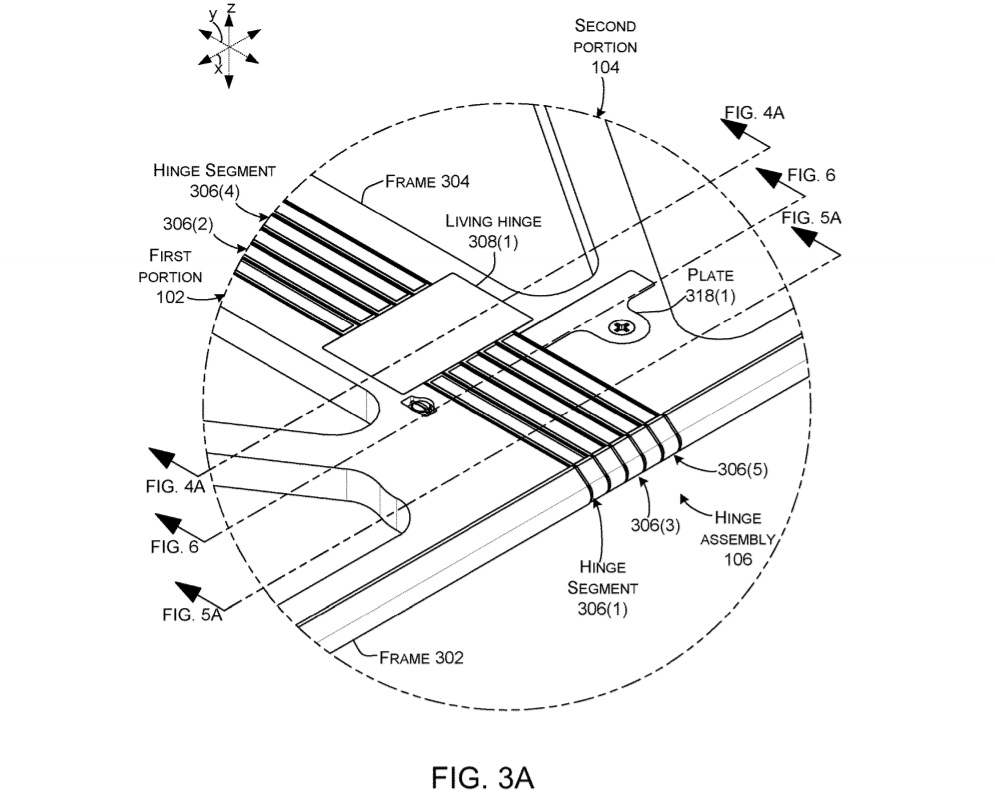 "The present implementations can employ a self-adjusting arcuate hinge design that can automatically adjust its length during rotation and can maintain the flexible display on the neutral axis during rotation. Flexible displays have advantages over rigid displays, but can be susceptible to damage. Thus, these implementations solve a technical problem of maintaining the flexible display in a neutral environment throughout the range of rotation of the first and second portions," Microsoft further explains the patented design.