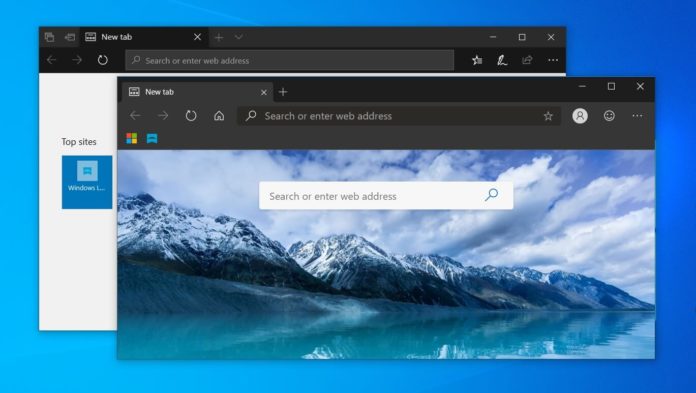 Microsoft has migrated its Edge browser to Chromium, the underlying platform used by Chrome, and some other browsers. Right now, Microsoft is very much focused on the fundamentals and new features are missing.
Microsoft is working on a number of features for its browser. For example, the software giant is considering adding back Cortana integration and many other classic Edge features.
In the Reddit thread, Microsoft highlighted its future plans for the Edge browser on Windows 10 and other platforms. In the same discussion, Microsoft confirmed Internet Explorer won't be removed from the OS and it also reiterated its desire to build Edge browser for Linux desktop.
Reading List, Cortana and other classic Edge features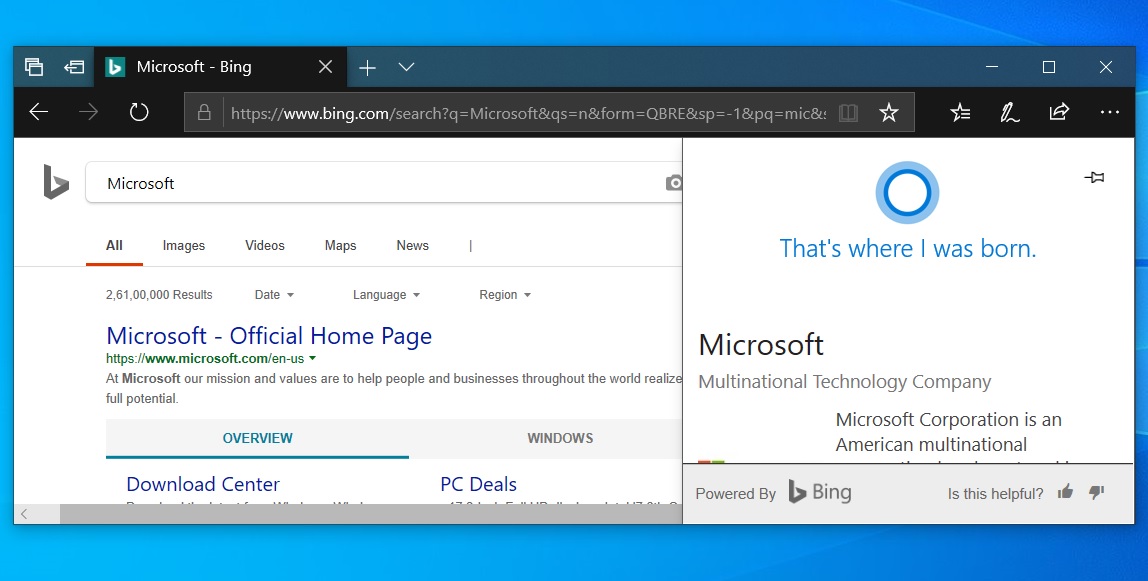 Microsoft has already added the reading mode to Chromium Edge and it looks like the company is also working on Cortana integration.
The original Edge or classic Edge comes with Cortana integration that allows users to submit search queries, ask questions and more without having to leave the browser. Cortana is located on the sidebar within the browser itself and it can render web results or definitions from Bing.
This feature is missing in new Edge, but it could arrive in future as per a comment from Microsoft's Edge engineering team.
"We're in the process of adding Reading List, integration with Cortana, and many of the other Edge features you know and love. For more details, I'd recommend watching our session from Build where we discuss this topic in much more," Microsoft said in a post.
Microsoft also has plans to introduce the other exciting features that we currently have in old Edge.
Fluent Design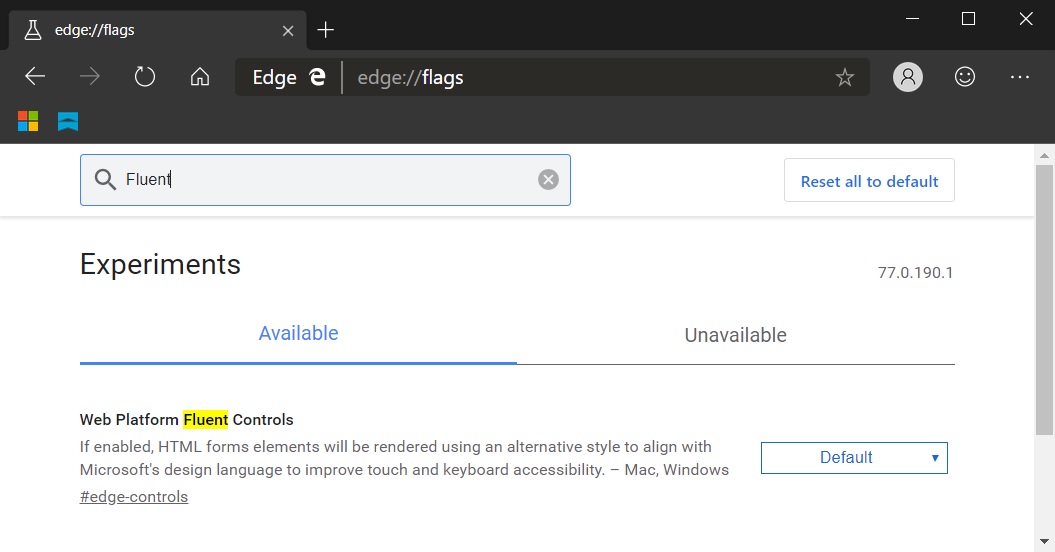 Unlike old Edge, the new Chromium browser lacks Fluent Design elements and uses rounders corners to improve its look.
Microsoft Edge team is closely working with the Fluent Design team and you may soon notice more Fluent components in the browser.
"We love Fluent and we work closely with the Fluent team. We're incorporating more and more Fluent components as we evolve the look and feel of the browser," the company said.
Web notes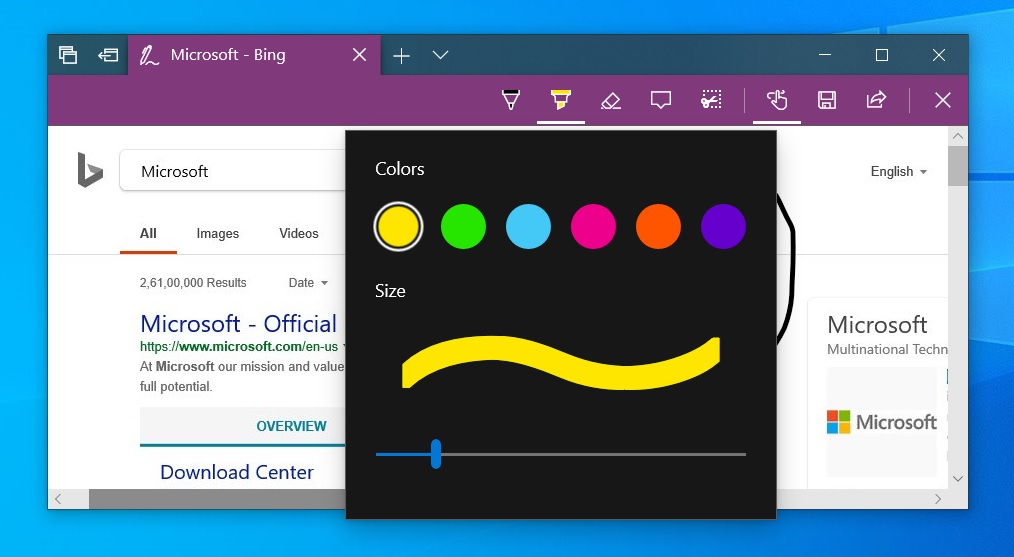 Microsoft Chromium Edge also lacks web notes, a feature that has been useful to users with Surface and similar 2-in-1 devices.
It looks web notes will eventually arrive on new Edge, but Microsoft hasn't shared the ETA yet.
"We know users derive a lot of value from the Notes feature but we also know our current implementation may not be the right solution. We're working on this and conducting user research to ship an implementation that addresses users' unmet needs," Microsoft said.
Touch input improvements
Microsoft's classic Edge has always handled touch inputs better than Chrome or other browsers, but these improvements are missing in new Edge.
Fortunately, Microsoft is also planning to improve touch input controls in the new Edge and Chromium as well.
"We are working on improving touch input controls in the new Edge and, better yet, we're contributing those changes upstream for the benefit of all Chromium-based browsers," Microsoft noted in another Reddit post.
Collections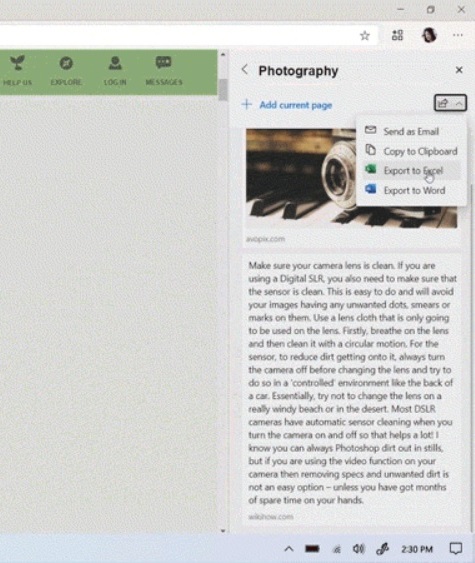 Microsoft again confirmed that Edge will be getting Collections, a new feature that is designed to organize and store the information we come across while browsing the websites.
Better scrolling, support for streaming platforms
Microsoft once again reiterated that it is working on multiple scrolling improvements for the entire Chromium platform.
Microsoft says the Windows engineers have spent a lot of time to optimize classic Edge for smooth scrolling (a feature missing in Chromium browsers).
Microsoft is collaborating with Chromium Edge to understand the current scrolling structure in Chromium. The company has plans to introduce smooth touchpad, touch, mouse wheel, scrollbars scrolling experience in Chromium.
When asked about support for 1080p Netflix streaming, Edge engineer revealed that the browser supports both Microsoft PlayReady and Google Widevine DRM systems.
"With PlayReady, Edge is the only hardware-backed content protection available in any browser on Windows which gives content providers the confidence they need to deliver 4K premium and 1080p content," the engineer wrote.