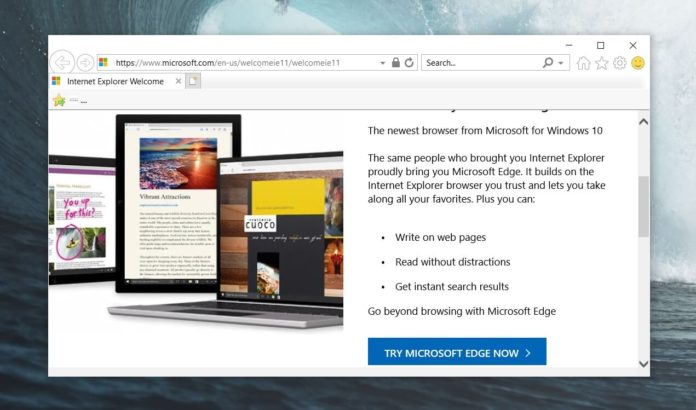 Microsoft's Chromium-based Edge browser is trying to provide enterprises with a rich set of tools to address their compatibility concerns. Chromium Edge will ship with a built-in Internet Explorer mode that would help enterprise users continue using their existing legacy services within the new browser.
Although Edge is getting its own Internet Explorer mode, the software giant still has no plans to entirely remove Internet Explorer from Windows 10 consumer or enterprise editions.
In a Reddit AMD thread, Microsoft Edge engineer revealed that the company is not planning to remove Internet Explorer in Windows 10 and the browser will continue to be supported.
"IE11 will continue to be supported on the lifecycle of the OS. No plans to remove IE11," the engineer wrote in a Reddit post. "We will continue to support IE11," Colleen added.
Internet Explorer has always been offered in Windows and many enterprises are still using it because they've internal services that are optimized for Microsoft's legacy browser.
According to the latest market share data, Internet Explorer is more popular than old Microsoft Edge and the majority of users are on Windows 7. Internet Explorer is the only Microsoft browser for Windows 7 and those want to run a modern browser have opted for  Chrome, Firefox or other third-party alternatives.
Microsoft is also working on Edge for Windows 7 and it may reduce the market share of Internet Explorer.