Microsoft has been rumoured to be working on a stripped down version of Windows for dual-screen devices. As per reports, Microsoft's new modular operating system is internally called Windows Lite and it should power the first foldable device from the company.
Microsoft is also working on multiple shells to optimize the behaviour of Windows Lite/ Windows Core OS across various form factors, including dual-screen devices, Surface Hub or even HoloLens.
Yesterday, Microsoft shipped Windows 10 Build 18917 to the Fast Ring and it comes with an interesting change that Microsoft did not announce. Twitter user Albacore claims that latest build prepares Windows 10 20H1 (Spring 2020 Update) for a change that will eventually separate Shell from the rest of Windows.
In Windows 10 20H1, there's a new Shell Update Agent which will be upgradable and independent of the operating system. This is part of Microsoft's long rumoured plan to separate the base OS and the Shell.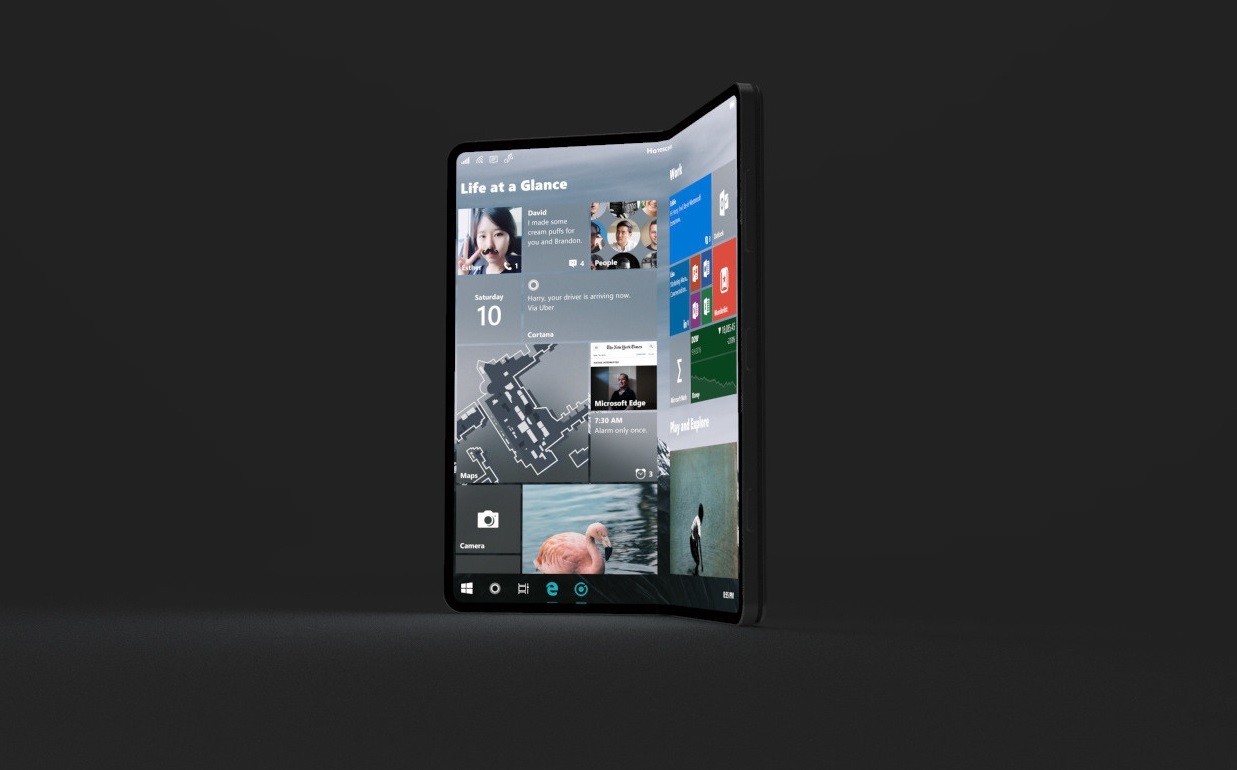 The component Shell Update Agent can also obtain and update the shell on demand.
He also discovered mention of "Undocked Shell" and this term was last used when Microsoft decoupled Windows Search and Cortana in Windows 10 May 2019 Update.
The company also appears to be working on another change to replace current Settings sycn with a new one that is more advanced and supports options such as File Explorer configuration. In Windows 10 20H1 preview builds, File Explorer has been tweaked to update your Pins to a different/newer(?) format and it could be part of the whole new upgradable Shell experience.
The new shell experience is still in the early days of development, but Windows 10 can already try to source Action Center from a Shell package if available.
In theory, separating the shell from the OS base may allow Microsoft to change the UI more quickly on all form factors and it could also pave the path for a modular platform.
Windows Lite rumours
Windows Lite is rumoured to launch as soon as later this year or early next, depending on development and PC makers readiness.
The OS may power the dual-screen devices and as well as low-tier PC segment that will give competition to Chromebook product line.
Microsoft is expected to talk about the modern OS or Windows Lite by the end of 2019 or the first half of 2020.