OneNote for Windows 10 is finally getting the highly-anticipated dark mode support in the latest update. It's important to note that only Insiders are receiving a dark theme for Microsoft OneNote and it is expected to debut in the stable version soon.
You can join Microsoft Office Insider program from OneNote's settings page and grab the update. To join Office Insider, tap on three dots menu in OneNote and open Office Insider page. Select Insider as the Office Insider level and agree to the terms & conditions.

What's important to know, however, is that Microsoft is using a gradual rollout approach and it could take a while until the dark mode comes to your OneNote installation, even if you're already part of the Office Insider program.
Some users have already received the update and they have noticed that the pen colours also changed when you switch to dark mode. OneNote makes changes to the pen colour that you used in your documents. For instance, the neon green pen would change to a dark green pen to match the dark background.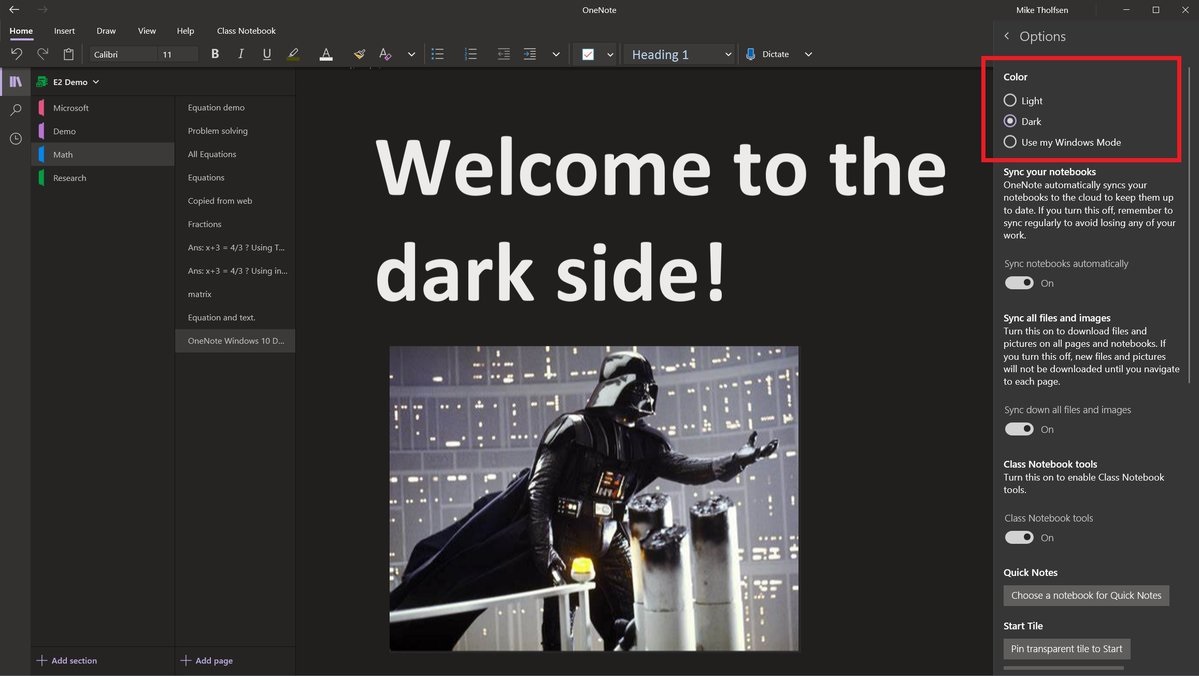 It is possible to change the colours of the pen to default, but you have to select everything and swap pens. As per a Reddit discussion, not many users are happy with this change.
"The dark pens look alright when in ideal conditions, i.e. no glare and screen brightness high. However, they're not nearly as effective as bright pens on white in poor conditions. I would've been fine with it if they hadn't changed previous notes," a Reddit user wrote.
"Is there a way to keep the pages white and the interface dark. As the dark mode has changed almost all the colours, while that sure is ingenious as it happens automatically but still I like to keep the way I made my notes," another user expressed problems with this change.