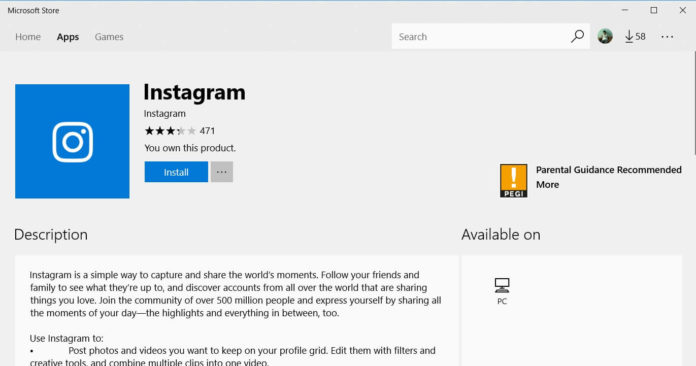 Facebook-owned social media platform Instagram has announced it will discontinue its Windows Phone app on April 30. The announcement isn't surprising considering that Microsoft has already confirmed Windows 10 Mobile will no longer be supported after this year.
Today, if you open the Instagram app on your Windows Phone, you may receive an end of support message from the company. The message states that the social media service will no longer be offered on Windows Phones and users can use the platform in a web browser such as Microsoft Edge.
"Starting April 30, the Instagram app for Windows 10 Mobile will no longer be available. You'll still be able to log into Instagram using your mobile browser," the message reads.
If you've been using your Windows 10 Mobile handsets for Instagram, you have less than a month to do so. There are third-party alternatives to Instagram on Windows Phone, but most of the third-party apps are also outdated.
Recently, Microsoft reconfirmed that Windows 10 Mobile's support will end in December 2019 and the company also recommended Windows 10 Mobile users to "move to a supported Android or iOS device" to use Microsoft services.