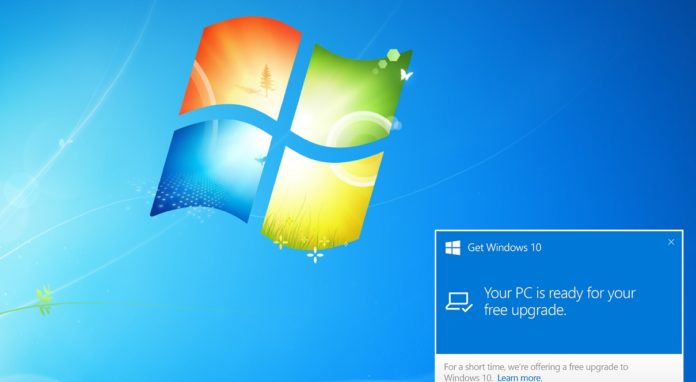 Microsoft has also released a new batch of cumulative updates for Windows 7 and Windows 8.1 devices on Tuesday. Direct download links for Windows 7 KB4486563 and Windows 8.1 KB4487000 are also available on Microsoft Update Catalog.
Windows 7 February 2019 cumulative update doesn't come with tons of fixes but Microsoft has included all necessary improvements. The new monthly rollups for older versions of the operating system comes with general improvements and security fixes.
If you're using Windows 10 October 2018 Update, you will receive Build 17763.316 and April 2018 Update users will receive Build 17134.590.
Mainstream support for Windows 7 ended way back in January 2015, but the company is still releasing the updates to the operating system as part of the extended support which runs for five years. The extended support for Windows 7 will end in exactly 11 months from today, meaning that no monthly updates or critical security patches will be pushed to the PCs in 2020.
All cumulative updates for Windows 7 will come to grinding halt in January 2020. However, Microsoft has plans to sell paid custom support for the operating system. Users can pay the company to receive updates for up to three years.
KB4486563 Download Links for Windows 7
Windows 7 KB4486563 Direct Download Links: 32-bit (x86) and 64-bit.
KB4486563 for Windows 7 Changelog
The monthly roll-up KB4486563 for Windows 7 adds top-level domain support to HTTP Strict Transport Security (HSTS) Preload for Internet Explorer 11.
The update includes a fix for an issue where some apps may fail to open and the database would show an error message. The issue was experienced on some PCs with apps that used Microsoft Jet database with the Microsoft Access 97 file format and column names greater than 32 characters in the database.
The update adds top-level domain support to HSTS Preload in Internet Explorer 11.
It also comes with security improvements for Windows Server, Windows Graphics, Microsoft JET Database Engine, Windows App Platform and Frameworks, Windows Wireless Networking, Windows Input and Composition.
KB4487000 Download Links for Windows 8.1
Windows 8.1 KB4487000 Direct Download Links: 32-bit (x86) and 64-bit.
KB4487000 for Windows 8.1 Changelog
The February 2019 patch for Windows 8.1 comes with similar fixes. For instance, the update adds top-level domain support to HSTS Preload for Internet Explorer and addresses the general security glitches.
Windows 7 support and market share
As noted above, Windows 7 support will end in January 2020. The companies can continue to use Windows 7 beyond January 2020 but they will have to pay Microsoft for extended support or otherwise leave their systems unpatched. Microsoft hasn't revealed the price of Windows 7 paid support yet.
According to the latest market share report, Windows 10 is now powering more PCs than Windows 7 and the difference is expected to increase in the coming months.