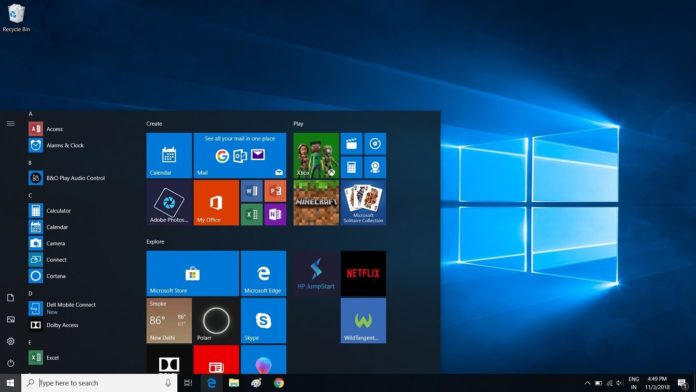 Microsoft has already confirmed that it will stop supporting the decades-old Windows 7 operating system in January 2020. Microsoft has been putting all its efforts to convince users to upgrade to Windows 10 as it apparently offers a more secure and smooth experience.
According to the latest data from NetMarketShare, the market share of Windows 7 has actually increased instead of going down. The data shows that Windows 7 now holds 37.19% of market share, up from 36.90%. On the other hand, Windows 10 market share increased from 39.22% to 40.90% last month.
The market share of Windows 7 has hiked by a very small number and it's not a very big deal as more and more users will upgrade the OS next year. Users are expected to move to Windows 10 before the support for Windows 7 ends.

It remains to be seen if all users would eventually upgrade to the company's latest operating system before the deadline of January 2020 which seems a bit difficult especially seeing the slow pace of upgrades.
The browser war
It's no surprise that Google Chrome is the leading browser and continues to dominate the browser market. According to the latest reports, Chrome's market share has increased from 67.18% to 67.29%.
Google's Chrome browser has been able to maintain its leadership place in spite of stiff competition from Firefox browser which is currently running on 9.92% of the world's PCs.
Behind Google Chrome and Firefox, Internet Explorer continues to be in the third position with 6.81% and Microsoft's Edge browser is at the fourth position at 4.61%.
In spite of Microsoft's efforts, the company's Edge browser has not been able to catch up to the pace of Google's Chrome browser. Microsoft had earlier announced that it is giving up on its EdgeHTML engine and plans to port the browser to Chromium platform.
In December 2018, Microsoft said that it will replace Edge's home-grown rendering engine in its web browser with Blink, the engine that powers Google's Chrome and the majority of Chromium browsers. By replacing EdgeHTML with Blink in Edge, the company's default Windows 10 browser will be able to access a wide range of extensions.
Microsoft is expected to release the preview of its Chromium-based Edge Browser in early 2019.