Microsoft has admitted that EdgeHTML rendering engine will be discontinued and the rebuilt Windows 10's Edge browser will use Chromium source codes. Microsoft's Edge brand is not going anywhere and the company isn't planning to give up on its typical Edge marketing push.
The company recently released Windows 10 October 2018 Update (version 1809) and it comes with significant Edge improvements. As expected, the Edge remains the best browser when it comes to power efficiency.
The stats suggest Microsoft Edge is improving in terms of power efficiency as compared to rivals like Google Chrome and Mozilla Firefox.
Microsoft's benchmark puts its browser in a good light but with Edge moving to Chromium, the differences are likely to go lower in future releases.
Microsoft says that the benchmark was performed on multiple Surface Book running Windows 10 October 2018 Update Build 17763. Microsoft used Surface Book with Intel i5-6300U processor clocked at 2.4GHz, 8GB of RAM, and Intel HD Graphics 520.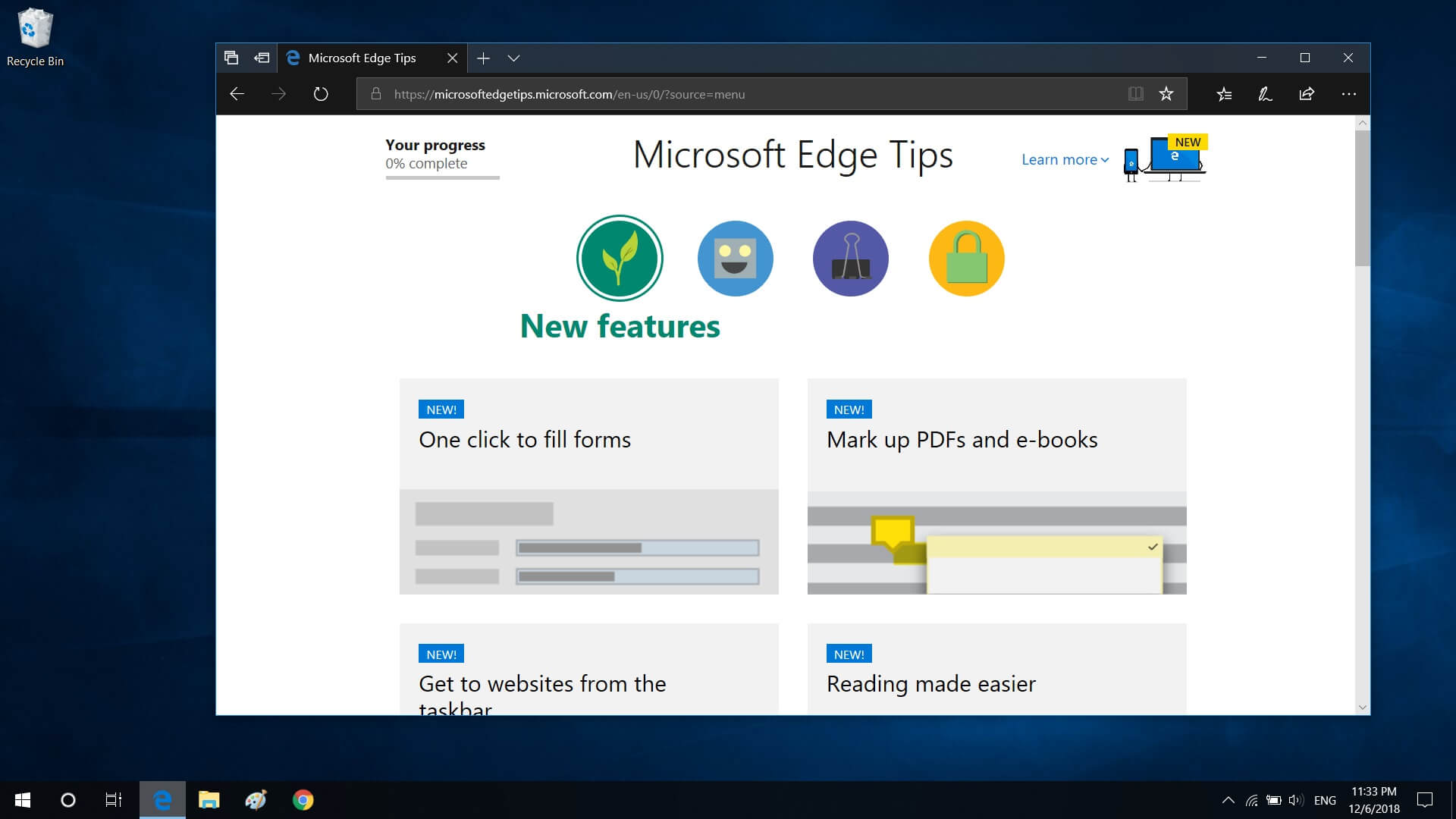 Microsoft has also shared the technical details of the hardware and software. For example, in tests, the brightness of the Surface Book was set to 50%, the device was connected to a wireless network, and it was running on battery (not plugged).
The cache of Microsoft Edge, Google Chrome and Mozilla Firefox were cleared before running the tests.

The company says that the laptops played an HTML5 video in fullscreen until all of them had lost power. Microsoft's test concludes Edge browser as the winner which can provide up to 24 percent better battery life than Chrome. On the other hand, Edge offers up to 94 percent battery backup over Mozilla Firefox.