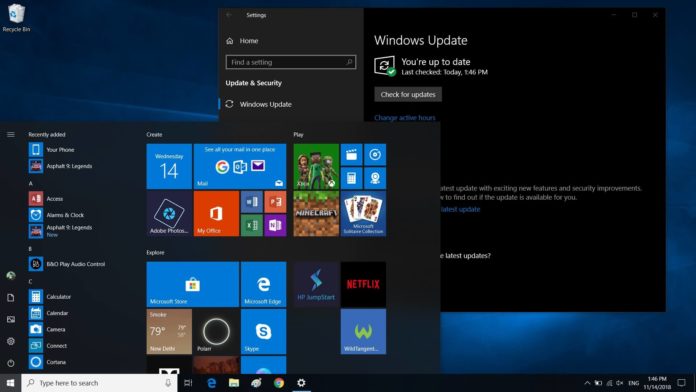 Another new Windows 10 19H1 Build 18298 is now available and it has introduced several minor changes. According to the changelog, this new Windows 10 19H1 preview release updates the icon of the File Explorer, improves Notepad program and adds a small new feature to the Start menu.
This new Windows 10 19H1 preview update brings refinements to the Settings app and you will notice that the sign-in options are now easier to understand. Another small change is a new icon for File Explorer which is specifically tweaked to look better on light theme.
Downloads folder sorting
The software giant is introducing changes to the default downloads folder. Microsoft has added new sorting options in Windows 10's Spring 2019 preview update.
"More often than not, when you download a file, you don't change the name before downloading it. Because of that, the names aren't always very memorable (cake_134_small_red.jpg anyone?). This makes sorting by name less optimal since it's hard to find the file you're looking for, so we're updating the default sorting to show the most recently downloaded file at the top of the list instead," Microsoft said in a blog post.
Start menu
The Start menu is finally getting some refinements. Microsoft is adding a new option that lets you unpin the groups and folders with one tap. If you've grouped several apps and you'd like to remove the grouped apps to refresh the Start menu, there is finally an option to unpin groups and folders in Start via a new context menu entry.
Windows 10's 19H1 update is slated to arrive in April 2019 and more details in this regards will be shared early next year. Windows 10's 2019 update will introduce the light theme, Start menu improvements, Fluent Design changes and several other new features.