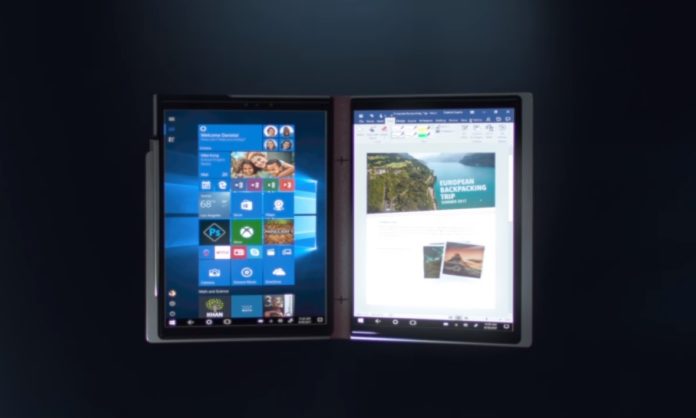 Dual-screen computing devices are becoming nearer to the reality these days. We already know quite a lot about Microsoft's Andromeda and another device called 'Centaurus' has come up in recent leaks. The OEMs of Microsoft are also interested in the dual-screen form factor of PC.
At the latest Qualcomm Snapdragon Tech Summit in Maui, Qualcomm has announced Snapdragon 8cx for 'Always Connected PCs'. Their previous ARM-based PC processors are just the upgraded versions of flagship smartphone processors. This time they have made this 8cx chipset with 7-nanometre fabrication process from the ground up especially for PCs.
According to the chip-maker 8cx is their 'most extreme' product till date. It has Kryo 495 processing cores, Adreno 680 GPU, multi-gigabit LTE with Snapdragon X24 modem, quick charge 4+, up to 25 hours of battery life and most importantly it supports two 4K HDR monitors.
In the promotional video of Snapdragon 8cx, Qualcomm has shown a glimpse of dual-screen PC running Windows 10's tablet mode. It appears to be a mockup but it does suggest that Qualcomm is also interested in dual-screen devices concept.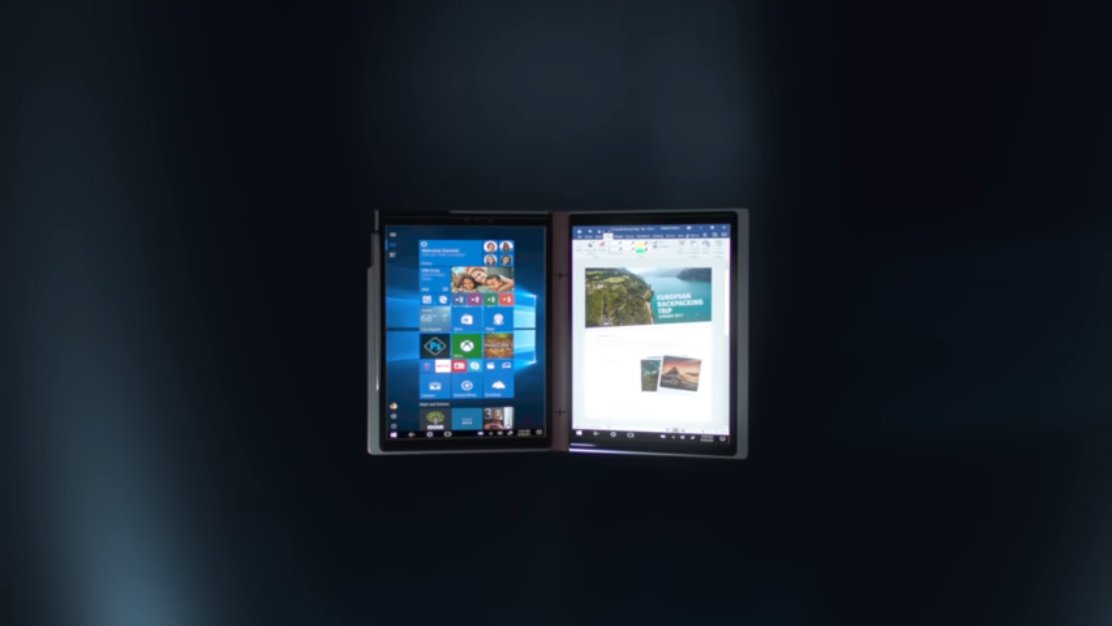 Microsoft is said to be working Windows Core OS which is a lightweight and modern version of Windows 10 for Always Connected PCs with native ARM support and better tablet experience.
Qualcomm has mentioned that this chipset can deliver 2X faster graphical performance with Adreno 680 GPU and it is also 60% more efficient than their previous ARM-based PC processor Snapdragon 850.
The processor has 2X more transistors, 2X more memory bandwidth, total 10mb of L2 and L3 cache. Latest DirectX 12 support is also added. This is going to deliver much optimised and smooth performance on all form factors including dual-screen monitors. The graphics-intensive productivity tasks will be handled in a much better way.
Another big challenge for the dual-screen device is battery life as it would be running two screens at the same time. But this is a 7nm processor with 7W TDP and Kryo 495 processing cores. The Adreno 680 GPU is also very much energy efficient. The new heat dissipation system will keep the system cooler than previous models and Qualcomm's solution might address the battery concerns as well.