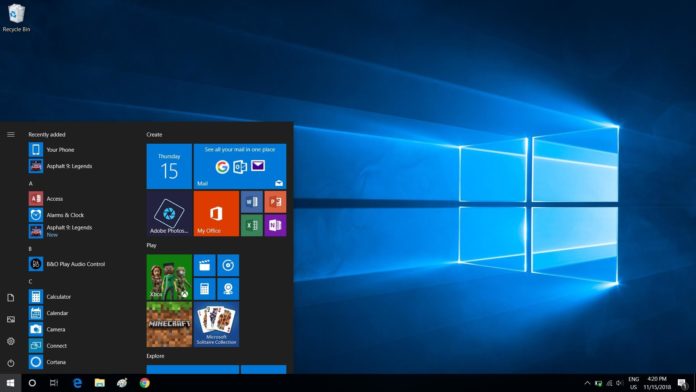 Windows 10's next update which is codenamed '19H1′ will tweak the Start menu behaviour and the changes are available in Windows 10 Build 18282. Microsoft is planning new improvements for the Start menu and while it's not a big change, it's still quite noticeable.
Windows 10 might improve the way users interact with the available menus. The side pane or navigation of the Start menu will open if the user hovers over the buttons.
At the moment, the navigation pane has icons but Microsoft is making some changes to the side pane and the icons will automatically expand into a menu when you hover the buttons.
This means that the click won't be necessary to access the Start menu's navigation options such as documents and pictures. If you hover over the navigation pane in Windows 10 19H1's Start menu, it will automatically expand after a short period.
"When you hover over the navigation pane in Start, after a short period it will now automatically expand. This is something that a portion of Insiders have had for a little bit now, and after finding positive results we're now rolling it out to all Insiders," Microsoft explains in the changelog of the latest Windows 10 19H1 preview update.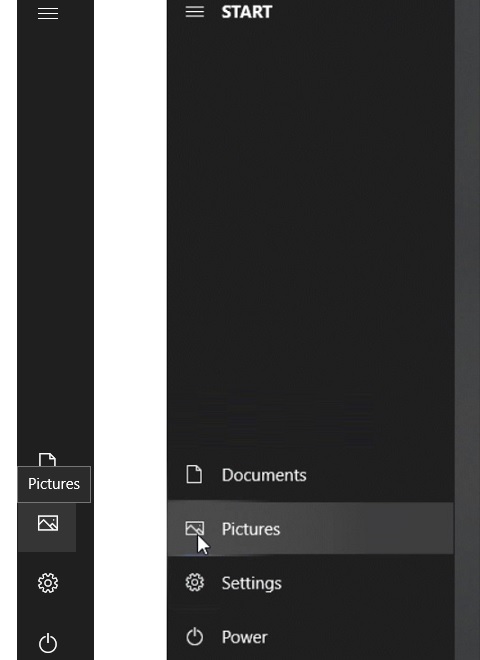 Microsoft says that this feature will arrive with Windows 10 19H1 update early next year and it will also contain other changes that may improve Start menu usability.
Other Start menu improvements
Windows 10 19H1 update will add a new option to Start that would allow you to unpin a group. In 19H1, Microsoft is also updating the Start and Taskbar jump lists with a touch of Fluent Design. In case you're unfamiliar, Jump list is the menu which shows up when you right-click on Start or Taskbar elements.
The Start menu is an important Windows feature and it has been the subject of many changes since Windows 8 launch. Every big Windows 10 release updates the Start menu with improvements and additional features.
As Microsoft is working on a new light theme for Windows 10, it's likely that the company will make more changes to the Start menu and desktop.
The next Windows 10 update '19H1′ is projected to be finalized in the spring of 2019 and the future preview builds could include more exciting features.