After releasing Windows 10 October 2018 Update to the general public, Microsoft is now Windows 10 Build 18282 to Insiders with several improvements. Windows 10 Build 18282 is now available and it advances the work towards the next major OS feature update codenamed 19H1.
New features in Windows 10 Build 18282
Windows 10 Build 18282 comes with the new light theme, Printer improvements, new Narrator features, Brightness setting changes and an updated Windows Update setting page.
Light theme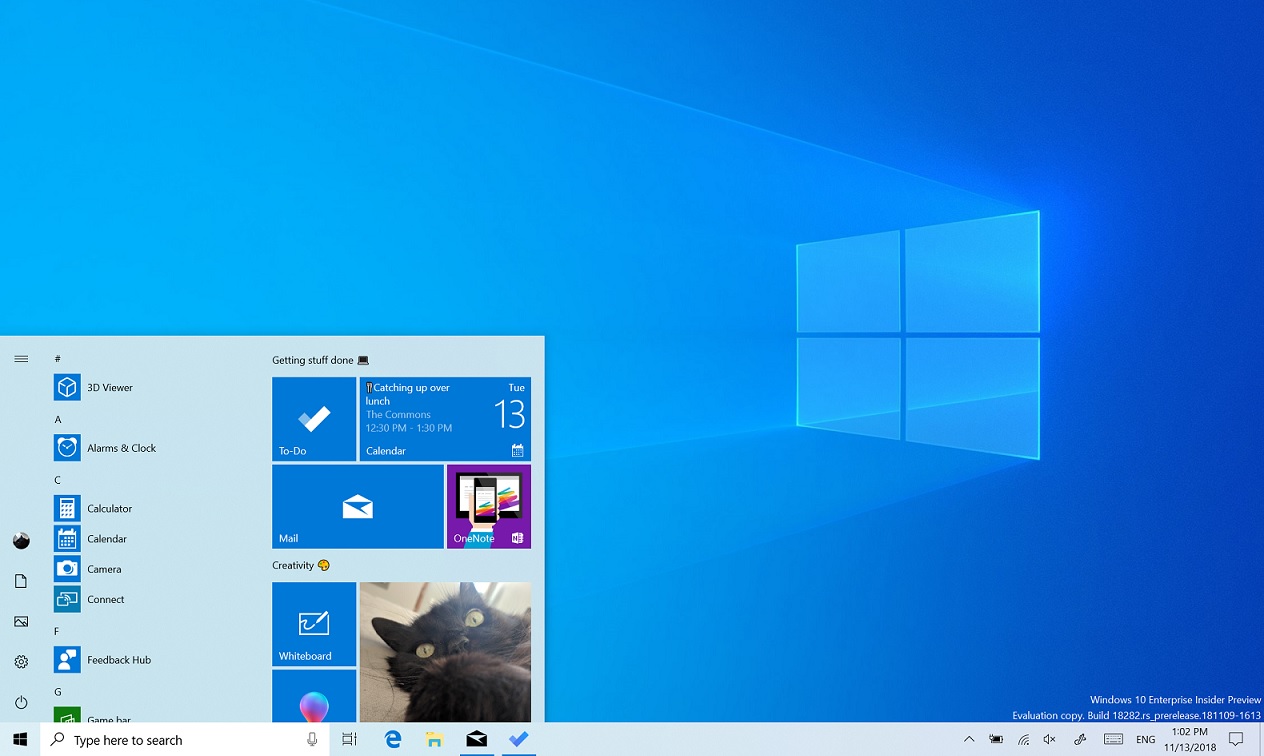 There's a new light theme in Windows 10 that changes the look and feel of the desktop, taskbar, Action Center and even Taskbar. If you choose the Light mode in the Settings app, all system UI elements will look lighter
Microsoft has added a new default wallpaper to Windows 10 and it enhances the light theme look. If you're an Insider, you can try it on your PC today by going to Settings > Personalization > Themes and selecting "Windows Light".
Modern snipping experience
The new window snipping experience is now live and you can try it holding WIN + Shift + S, Print Screen.
Modern printing experience
You'll notice a few differences while printing a document in Windows 10 19H1. First and foremost, Microsoft is bringing the light theme to the modern print dialog and it apparently shows up if you system-wide light theme enabled. Microsoft has also added a line of description to some of the dropdown settings and there are other minor improvements.
Updating Windows Update experience
You can now pause or delay Windows 10 updates for 7 days or more but some important updates, like Windows Defender definition updates, will continue to be offered.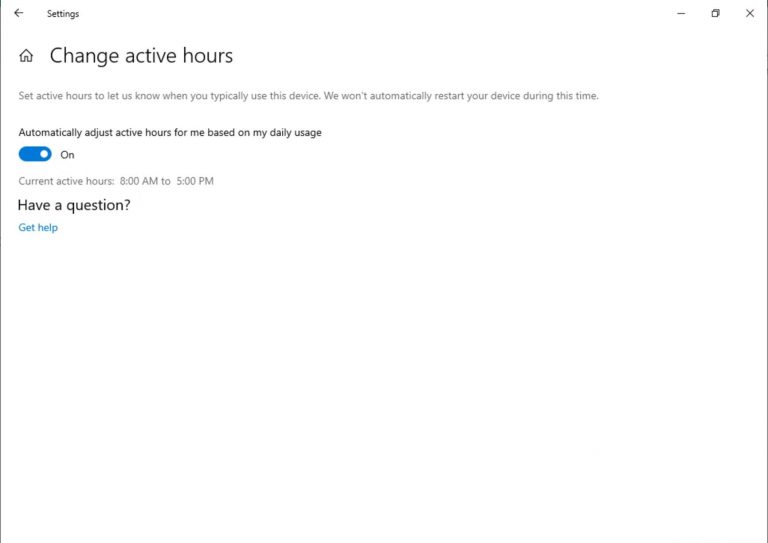 Microsoft has also worked on improving the active hours setting and Windows can now automatically adjust active hours for you based on your device activity. You can enable this feature from 'Settings > Update and Security > Windows Update > Change active hours' page.
Display brightness changes
In Windows 10, the display might become brighter when transitioning from a battery charger to battery power but this behaviour is finally going to change. In 19H1 if you adjust display brightness, the system will remember that brightness as your preferred level whether the system is on battery or connected to a charger.
It's important to note that this won't affect battery saver mode settings.
Windows 10 19H1 is currently available for Insiders and it would become available for everyone early next year. You should not install preview builds on your primary system as the experience could be buggy.