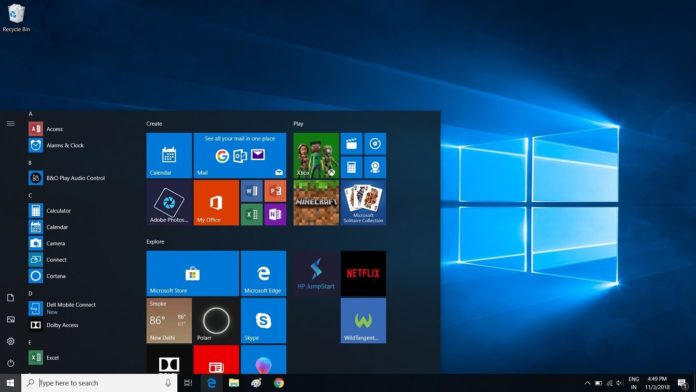 Microsoft's next big update to Windows 10 is codenamed "19H1" and it's supposed to come with several major changes. The most recent Windows 10 19H1 build comes with one small but useful change that the company announced in the release notes of Build 18272.
In Windows 10, you can customize Start menu. For example, there is a feature that allows you to group tiles on the Start Menu. It's a neat feature and you can group as many tiles as you want and they can be named to whatever you like.
To group tiles on Start menu, you need to drag an app tile on top of the one that you want to group together. This feature is getting better with Windows 10 19H1 as Microsoft has added an option that would allow you to unpin the entire group. It means you can unpin all apps together if they are grouped but still, there is no way to select multiple items on the Start menu using CTRL + click.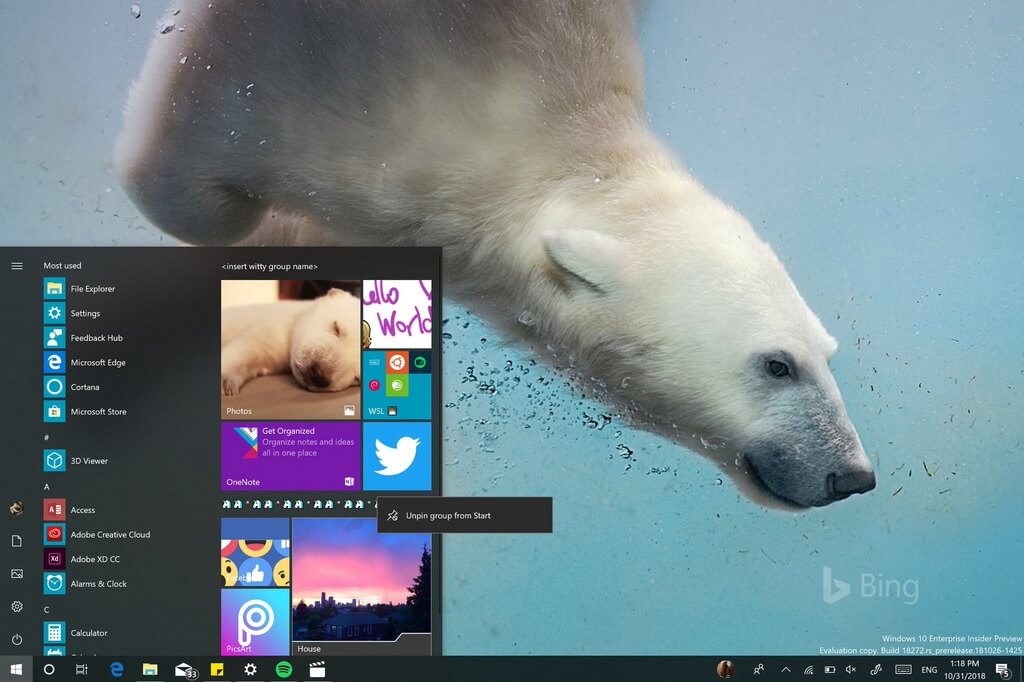 Microsoft says that this feature is currently live in Windows 19H1 builds but it will only show up for approximately 50 percent of the insiders in the Fast ring but it should be enabled for more users soon.
"Something new we're rolling out that I figured you guys would appreciate – basically if you right-click on a group name or tile folder in Start you'll now get an option to unpin the whole thing. Makes it a lot faster to start fresh," Microsoft's Jen Gentlemen explains. "Currently this is available for 50% of Insiders on Build 18272 – we'll let you know when it rolls out to the rest of the people on this build".