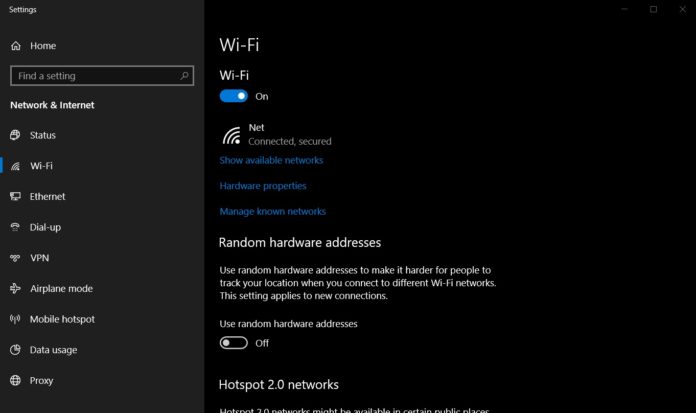 Microsoft is currently working on its next major update codenamed "19H1" which is scheduled to be released in the Spring/April of 2019. The new update is expected to come with many new features like the highly-anticipated Sets interface, new Setting for Volume Control, phone call mirroring feature, improvements to the Start menu and more.
There's yet another new feature that would arrive next year. It looks like a new security standard for Wi-Fi is also expected to be included in the next major update. Microsoft will be adding support for the WPA3 wireless network connection security standard with the 19H1 update.
There has been no official announcement made by Microsoft but according to the recently published Windows 10 19H1 SDK Build 18272, there is a mention of an API that suggests next update could bring support for WPA3.
The new security standard will enhance protection against force attacks and it will make it easier for users to connect to the supported devices. The WPA3 support will come with a new technology called Simultaneous Authentication of Equals (SAE) which blocks force attack attempts against Wi-Fi networks.
It's not known yet when the support will actually make its way to all Windows 10 users since there has been no official announcement from Microsoft.
Windows 10 19H1 is in the early stage of development and the changes if planned will start showing up in future builds. At the moment, the software giant is busy with the Windows 10 October 2018 Update re-launch.
Windows 10 19H1 update
Windows 10 19H1 is currently available for insiders and it's still in early days that means no major changes are showing up in preview builds. Once the October update becomes available to everyone, Microsoft will focus entirely on the development of Windows 10's 2019 update.
According to Microsoft's typical schedule, Windows 10's Spring 2019 update will be finalized in the first quarter of 2018 and the RTM will be signed off in March, while the public rollout would kick off in April.
Windows 10 19H1 is also known as version 1903 where the first two digits represent the year and the other two stand for the month when RTM was finalized.