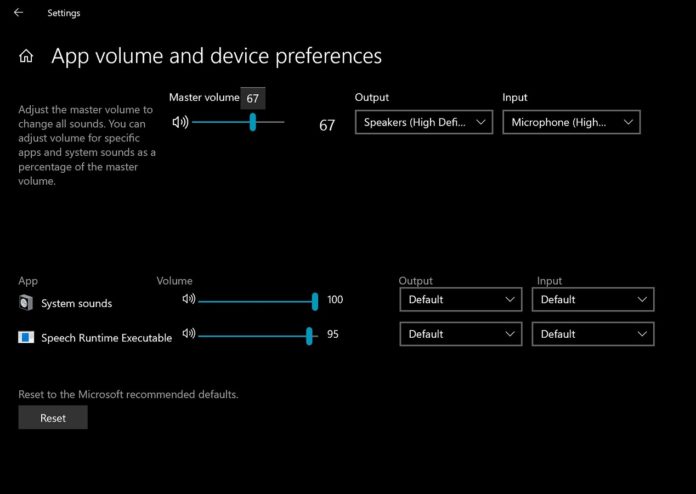 Microsoft's most recent Windows 10 19H1 update comes with some minor changes. For example, Microsoft has added a new feature that allows users to unpin group from the Start Menu. Similarly, there is another small change that suggests the legacy volume mixer will be depreciated in a future release.
In Windows 10 19H1 Build 18272, clicking on 'Open Volume Mixer' option in sound's context menu will open the modern volume mixer settings page instead of the legacy volume mixer.
It's important to note the Sound settings always included a modern volume mixer but 'Open Volume Mixer' option in taskbar launched the legacy volume mixer. This is going to change with Windows 10 19H1 as the update would replace the old volume mixer shortcut with new modern experience.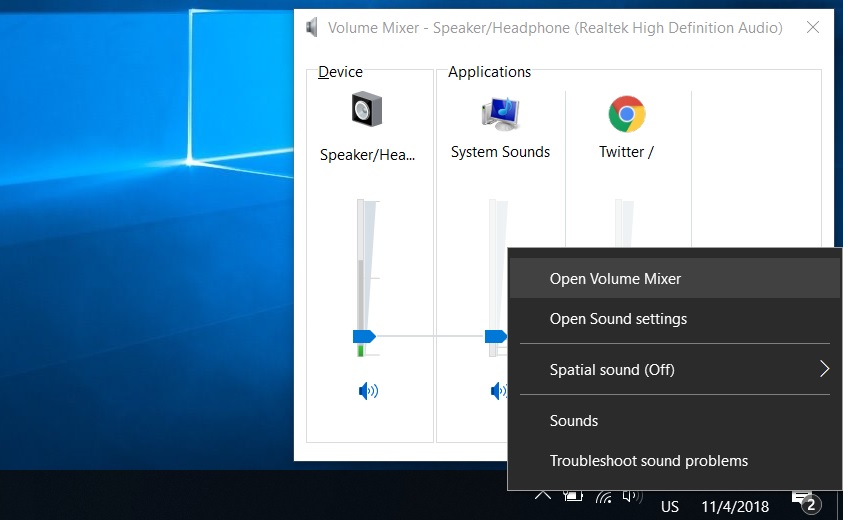 In any latest version of Windows 10, you can access the new volume mixer from the Settings > System > Sound. In sounds page, you would need to scroll down a bit and click the App volume and device preferences option Under "Other sound options". This will open a page with advanced options to control volume and input/out devices, and it works just like the legacy Volume Mixer.
Microsoft hasn't removed the legacy volume mixer yet. At the moment, only the shortcut has been replaced and you can still find the old volume mixer from the Control Panel or by searching for SndVol.exe in Cortana.
Thanks, Negi for the tip!