The PC and smartphone makers are betting big on dual-screen devices concept. Microsoft is reportedly working on a dual-screen Andromeda project, Samsung is also preparing its own foldable mobile device and Huawei is planning to launch a similar phone next year.
Back in June, chipmaker Intel showed off a prototype of Intel Tiger Rapids, a dual-screen device with Windows 10. Intel Tiger Rapids looked like a regular Moleskine notebook and it is supposed to recreate the function of a paper ebook in a portable form factor.
Intel Tiger Rapids has a 7.9-inch Full HD LCD display on the left but on the right side, there's electronic paper display (EPD) which supports inking. It uses a hinge to join the two panels of the device and create a new dual-screen form factor.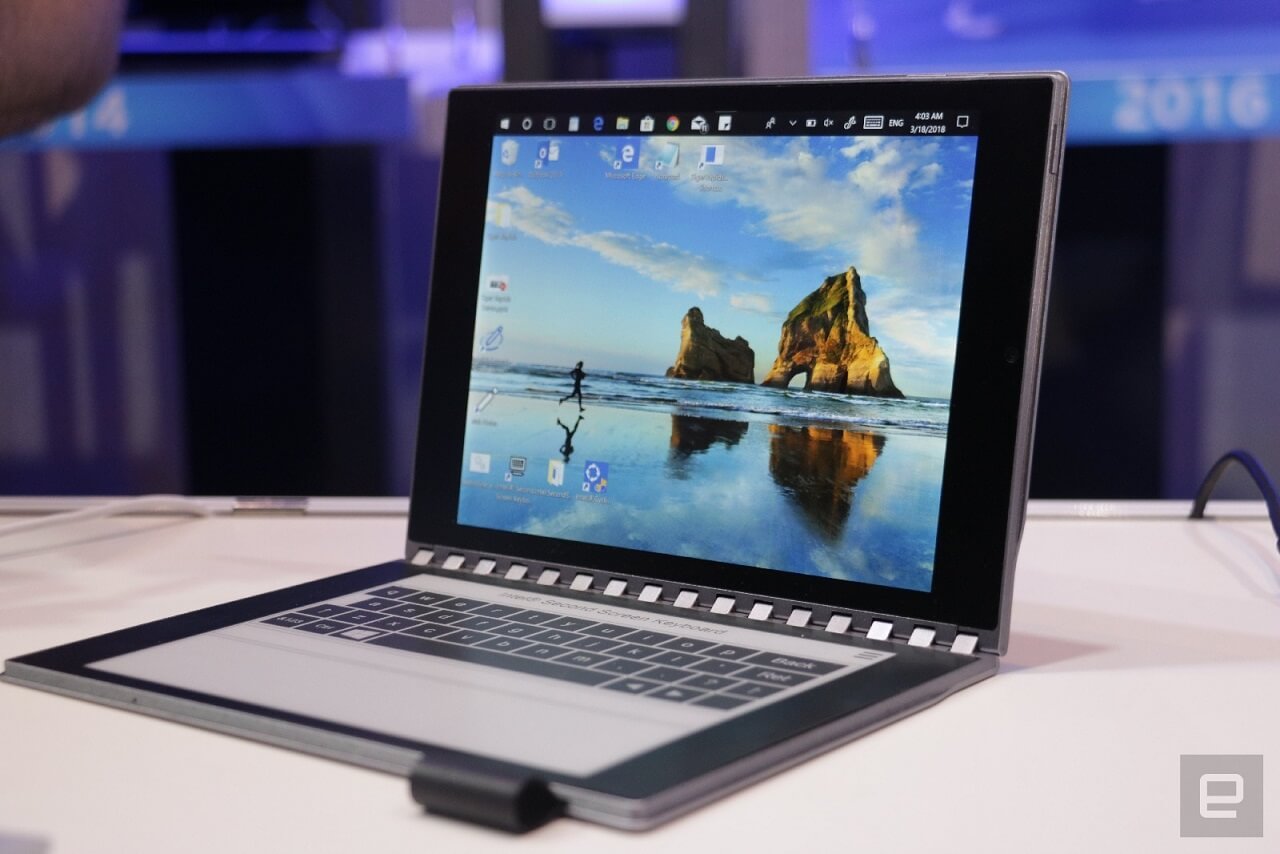 The Tiger Rapids apparently runs a seventh-generation Intel Core processor and the tests conducted by Intel revealed that the battery has lasted for up to 15 hours.
Intel Copper Harbor has two LCD panels
It turns out that Intel has created another prototype of a dual-screen device called "Intel Copper Harbor" which has an LCD panel instead of e-paper on the second screen.
Intel Copper Harbor prototype is smaller than a laptop but it doesn't look like a smartphone when folded. When unfolded, the Copper Harbor appears to look like a large tablet with a hinge in the middle and focus on productivity or creativity. Both screen panels are made up of LCD.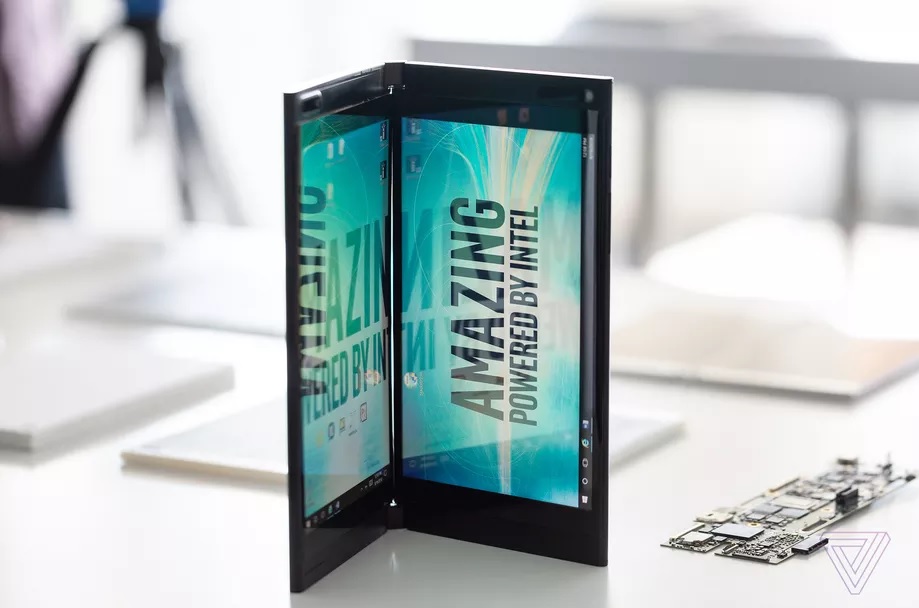 The concept of the dual-screen device is indeed brilliant. You can put the device in tent mode and open OneNote on one panel and PowerPoint on the other to make notes while working on a presentation.
New devices from ASUS and Lenovo that emerged earlier this year brought the fuzzy future of portable and innovative laptops into focus. At Computex, ASUS unveiled its Project Precog, a conceptual laptop with two 4k screen and thin body. Lenovo also unveiled a similar project called Yoga Book 2 with two screens and a virtual keyboard.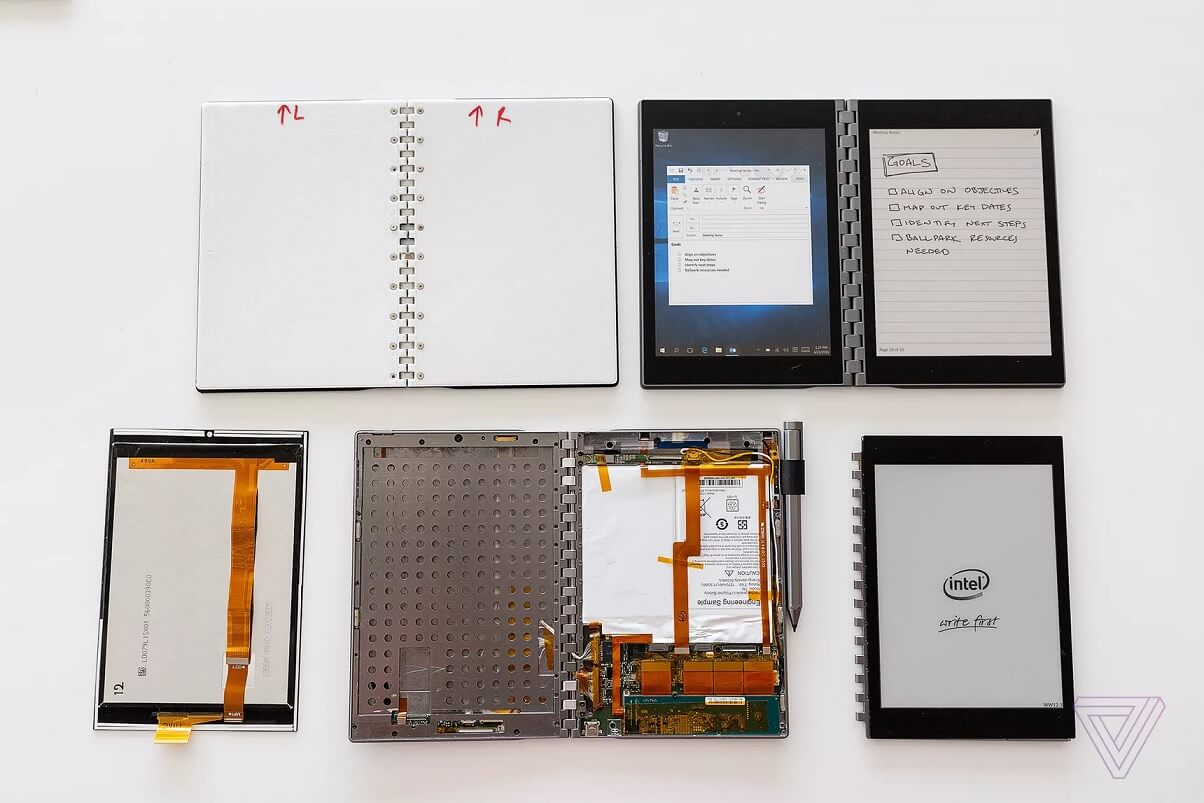 The dual-screen prototypes from Intel won't be making its way to stores. Intel has designed these prototypes to show manufacturing partners what's possible. The PC makers are working on a very similar concept and the dual-screen devices would become available next year.