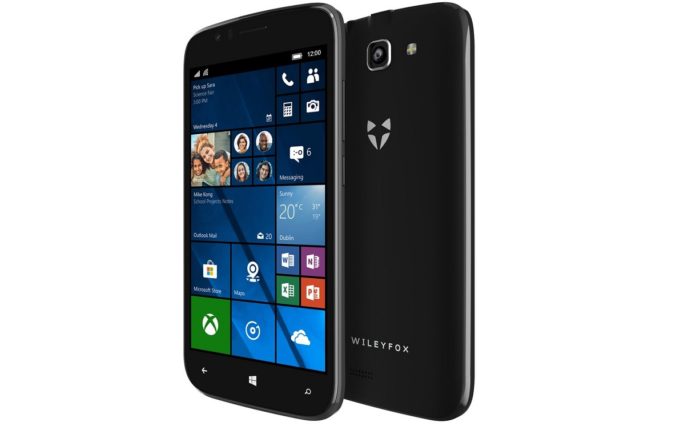 In our previous article, we reported that Wileyfox had again started the manufacturing of its Windows Phone after a brief halt on the production of the devices due to popular public demand. It turns out that Amazon UK is now also selling the Windows Phone.
"I just wanted to reach out to let you know the Wileyfox Pro is actually now back in stock and being manufactured again due to popular demand," Wileyfox's lead PR manager Thomas Reed confirmed the company's plan in a statement to Windows Latest.
The device currently runs the latest Windows 10 Mobile version and is powered by Qualcomm Quad-core Snapdragon 210 processor.
It has a 5-inch display and features a 2-megapixel front camera along with an 8-megapixel camera on the back. The device supports 4G LTE network connectivity. Wileyfox pro runs on 2GB of RAM and comes with 16GB ROM and 32GB of expandable storage via Memory card slot.
The Wileyfox Pro is currently available for purchase on Amazon UK with a price tag of £89.99 GBP and you can purchase the device by clicking here.

As we already know that Microsoft is no longer supporting its mobile platform and is only issuing security updates for Windows 10 Mobile.
Microsoft has already confirmed that it would be ending support for its mobile platform in late 2019 meaning that there would be no security updates or patches released to Windows 10 Mobile.
As has been reported, Microsoft is currently working on a device codenamed Andromeda which is expected to arrive sometime next year.
Microsoft had the best operating system with support for Live Tiles and straightforward features which were easy to use as compared to its competitors. Unfortunately, the Redmond Giant could not keep with the pace of the popularity of Android and iOS and the company had to give up on the development of its mobile platform.
If you are still interested in buying a Windows Phone, Wileyfox is currently offering you the cheapest option but with outdated specs.