A report published earlier this month revealed that Wileyfox is discontinuing the sale of its Windows Phone but today the company reached out to us to confirm that their Windows 10 Mobile handset is once again available.
The report quoting a Wileyfox representative had revealed that device has sold out and another production run isn't planned. It appears that the company has changed its mind and the Windows Phone is once again available.
"I just wanted to reach out to let you know the Wileyfox Pro is actually now back in stock and being manufactured again due to popular demand," Wileyfox's lead PR manager Thomas Reed told us in a statement.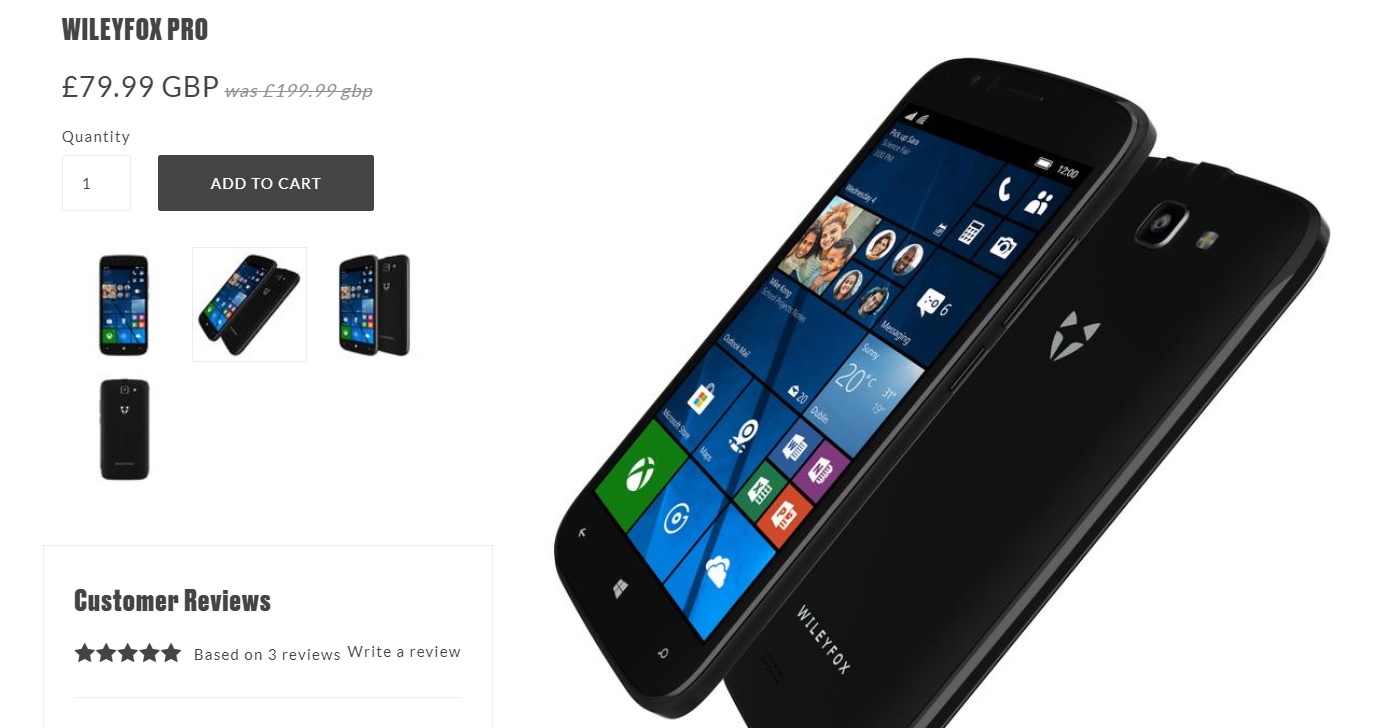 At the time of writing this story, Wileyfox's Windows Phone is available for purchase at the company's website for just £79.99 GBP. The device is unlikely to run out of stock as the company has already started manufacturing the device due to popular demand.
Here's the spec of the handset:
Windows 10 and all Microsoft services that are ready to go.

Quad-core Snapdragon 210 processor which is good enough basic use.

It has a 5-inch display that features 2-megapixel.
There's an 8-megapixel camera on the back.
What's important to know is that the company is committed to its Windows Phone and the handset will receive the monthly cumulative updates from Microsoft until late 2019.
For £79.99 GBP, the Wileyfox Pro is not a bad deal. If you're interested, you can buy Wileyfox's Windows Phone from here.
Microsoft has already stopped developing new features for its mobile platform but the company is said to be working on a device that's codenamed Andromeda and it's arriving next year according to leaks from multiple publications.
Windows Phone is past but it's a fact that the OS was more attractive, it ran much better on low-end hardware and it did some things much better than its competitors. Windows Phone had shiny Live Tiles and a better UX.
The OS had its own flaws but it was well built and Metro UI (those shiny tiles) was one of the reasons to get a Windows Phone in good old days.