Microsoft is reportedly working on Windows Core OS, a modular version of the operating system which is supposed to run on all form factors ranging from dual-screen devices to full-fledged desktop and HoloLens. It's also supposed to power Microsoft's Surface Andromeda which is a device that made the rounds several times in the previous leaks.
A new discovery by Italian blog ALumia claims that Microsoft has already started developing apps for Windows Core OS. The new apps are reportedly designed to run on devices powered by Windows Core OS.
At the moment, the developers are allowed to create apps and games that are designed to run on any of the following platforms.
Windows.Desktop: The application can only be installed on PCs and tablets.
Windows.Mobile: The application can be installed only on Windows 10 Mobile (Windows.Mobile is to be considered nowadays obsolete and practically unused).
Windows.Team: The application can be installed only on Surface Hub.
Windows.Xbox: The application can only be installed on an Xbox console.
Windows.Universal: The application can be installed on all the devices listed above.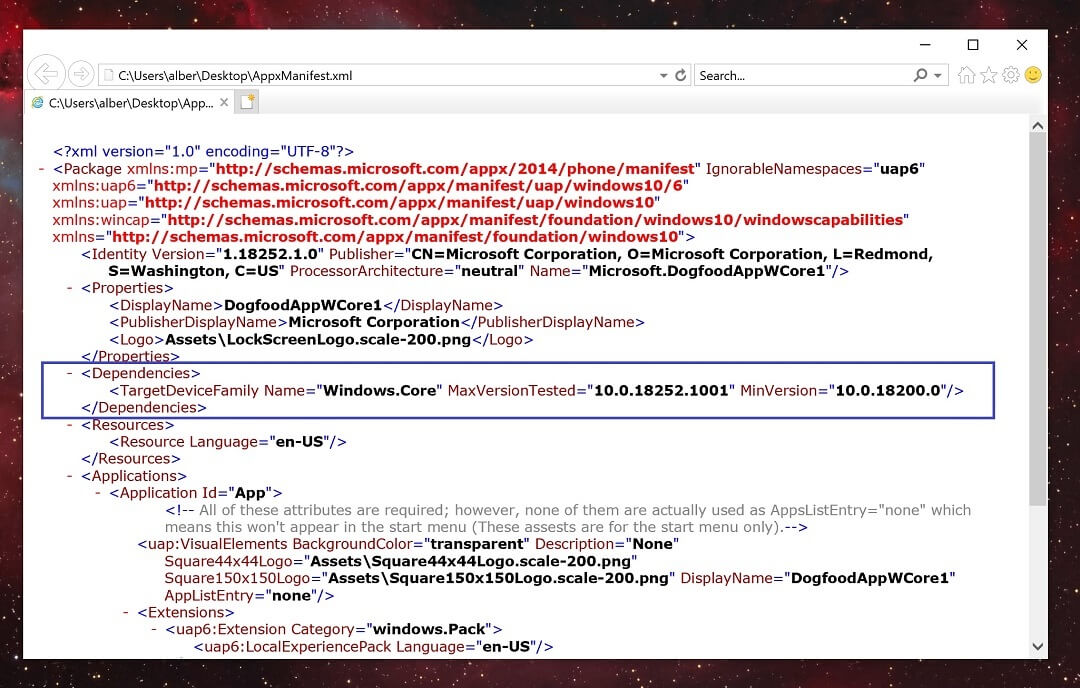 According to the report, the Dev Center which is a platform created by Microsoft for uploading digital content has recently been updated to allow select developers to load Windows Core OS apps.
The rumour has it that Andromeda will be able to run all UWP apps but at the same time, Microsoft is working on dedicated Andromeda apps with enhanced features supported by the dual-screen device.
Recently, the alleged language packs were published on the Microsoft Store confirming telephony features. It's likely that Microsoft's AndromedaOS (mobile composer) would boast phone capabilities as well as a call recording features.