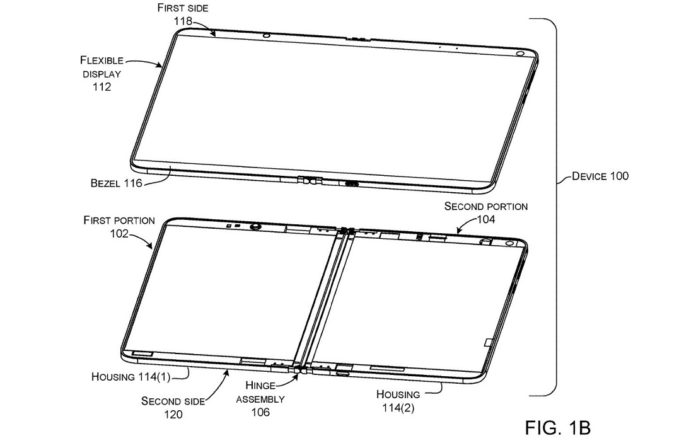 There's a new patent filed by Microsoft and published by USPTO earlier today. This new patent is titled 'hinge device' and it reveals new details about software giant's vision for a foldable Surface hand-held device running Windows Core OS.
The patent filing adds more fuel to the fire about the rumours of a dual-screen Surface-branded Windows 10 device. Microsoft's long rumoured Surface Andromeda (dual-screen device) is said to blur the lines between phone and large screen computing devices.
This patent shows off a device that obviously features a hinge with a first and second portion that includes a flexible display which would bend to form a new factor. The patent application suggests that the inventor of the project is Kabir Siddiqui and he has applied for similar dual-screen devices patent in the past.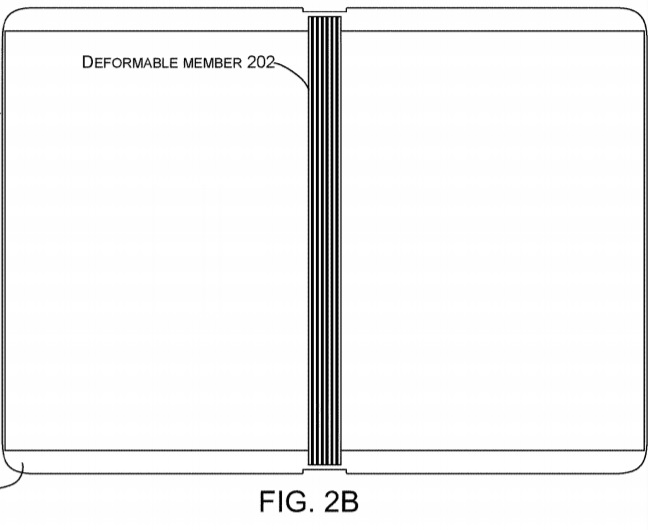 Microsoft has explained the patent tech in detail below:
"The present concepts relate to devices, such as computing devices employing hinge assemblies that can rotationally secure first and second device portions. A flexible display can be secured to both the first and second portions. The hinge assembly can provide several features that facilitate the use of a single flexible display. First, the hinge assembly can change lengths during rotation of the first and second portion to reduce stresses imparted on the flexible display. Second, the hinge assembly can maintain a minimum bend radius for the flexible display during rotation to protect the flexible display from damage (e.g., crimping). Third, the hinge assembly can support the flexible display when the first and second portions are rotated to a 180-degree 'flat' orientation so that user interaction with the flexible display over the hinge assembly is the same or similar to interaction with other areas of the flexible display (e.g., similar tactile feel). These and other features are described below," the description reads.