While Microsoft is busy with the development of Windows 10 October 2018 Update, the company is internally testing the Spring 2019 update for the OS. Microsoft's next big update to its desktop OS is projected to be shipped in the spring of 2019 and it's codenamed Windows 10 19H1.
Windows 10 19H1 (still referred to as Windows 10 Redstone 6 by many) is currently available as part of the Windows Insider program. Unlike Windows 10 October 2018 Update, the "19H1" is supposed to be a big update for the platform and it will contain more evidence of the rumoured modular Windows Core OS.
The top features arriving with Windows 10 19H1
Windows 10 19H1 might come with the Sets interface, Control Center, Cortana improvements and more. Microsoft is expected to announce new features and other improvements for Windows 10's Spring 2019 update once the company releases the Windows 10 October 2018 Update next month.
Here's a list of expected changes.
Sets
Windows 10 Sets was announced a while ago and it was detailed by Microsoft at Build 2018 conference. The interface was initially available in Windows 10 Redstone 5 preview builds but Sets is not arriving with Windows 10 October 2018 Update.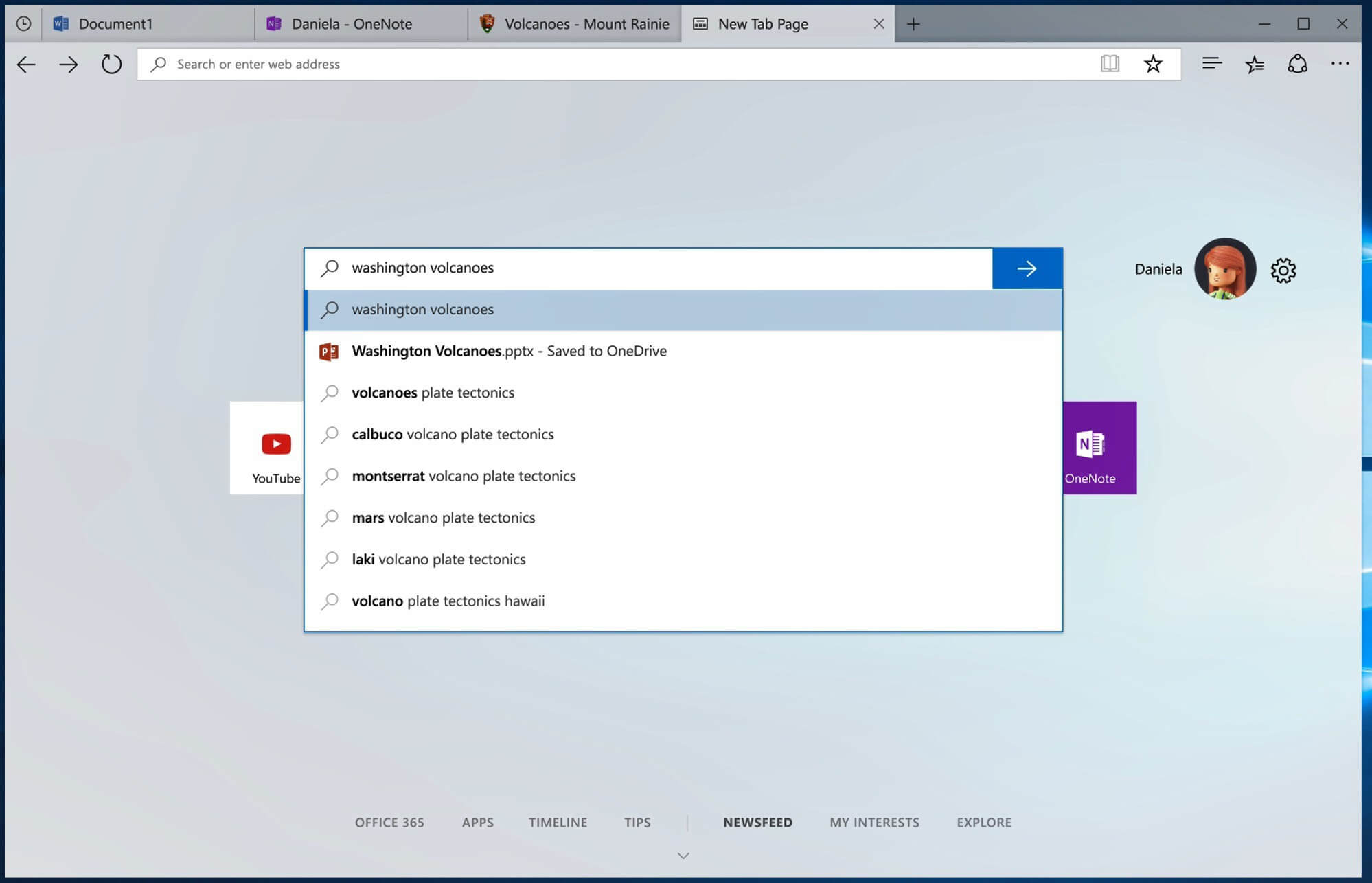 If you're unfamiliar with Sets, it's a new design that aims to truly streamline and deliver a more-organized experience. In simple words, Sets is a design language that makes app windows look and work more like a web browser. It brings tabs from the web browser to the entire interface of the OS including the apps such as Settings, File Explorer, folders and several other tools.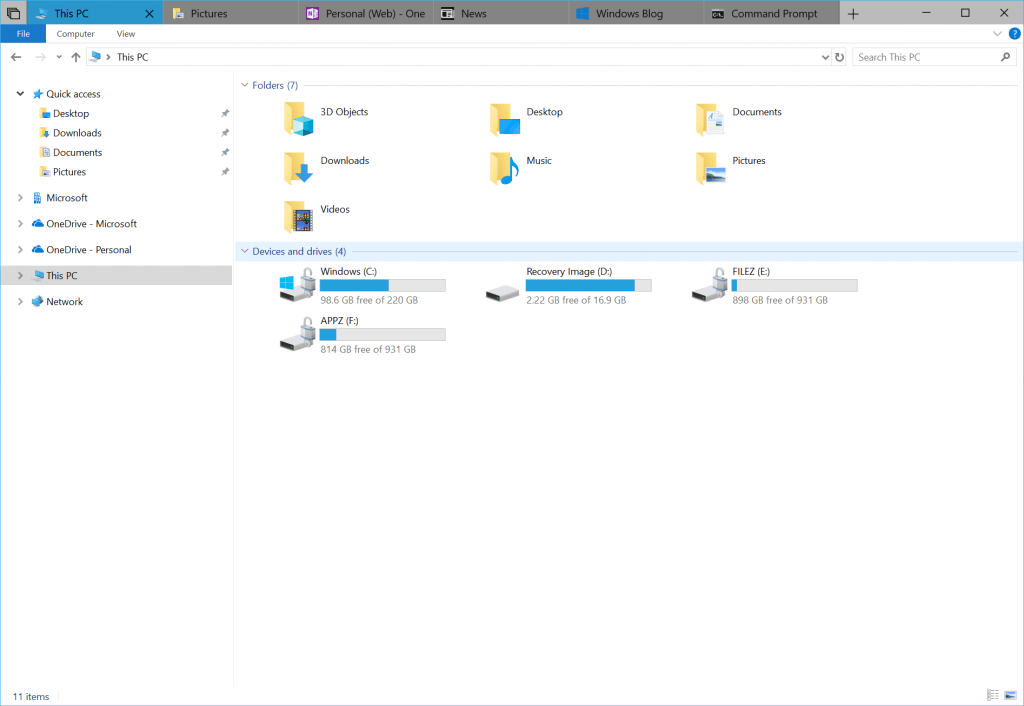 Sets interface is also supposed to improve the productivity of users as you would be able to use all apps in the same window. For example, if you're working on a project in PowerPoint but you're looking for additional information, you access Edge browser in a tab alongside it.
In near future, Sets will also be integrated into Microsoft's Timeline feature to make everything as seamless as possible. Sets and Timeline integration should allow users to pull history from Timeline and put them in Sets interface.
Control Center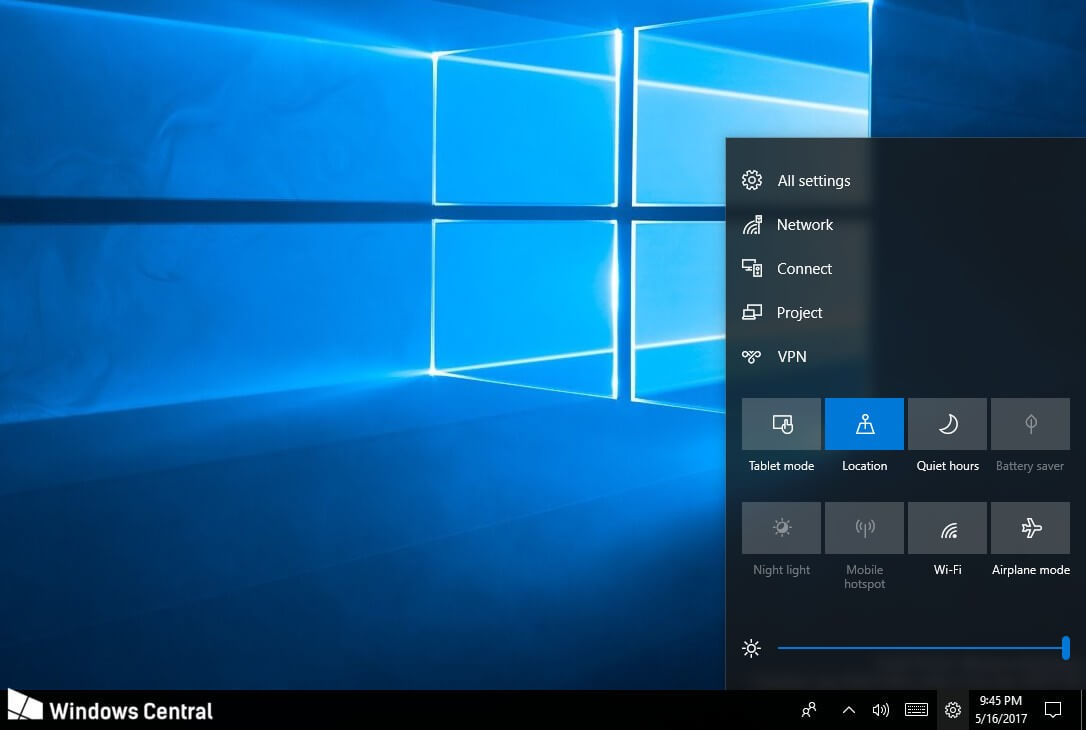 Microsoft is looking to strip the Windows 10 Action Center from some of its features and eventually move Cortana to the place where Action Center is located. The feature showed up in the blog post of Windows 10 Preview Build 16199 last year but Microsoft never added it to the OS.
The Control Center will have 'settings cog' icon in the Windows 10 system tray and it would include the Quick Actions that you can currently find in the Windows 10 Action Center.
While Sets interface is indeed arriving with Windows 10 19H1, Microsoft hasn't officially announced this new Control Center, so it's not guaranteed that it will ship with the Windows 19H1.