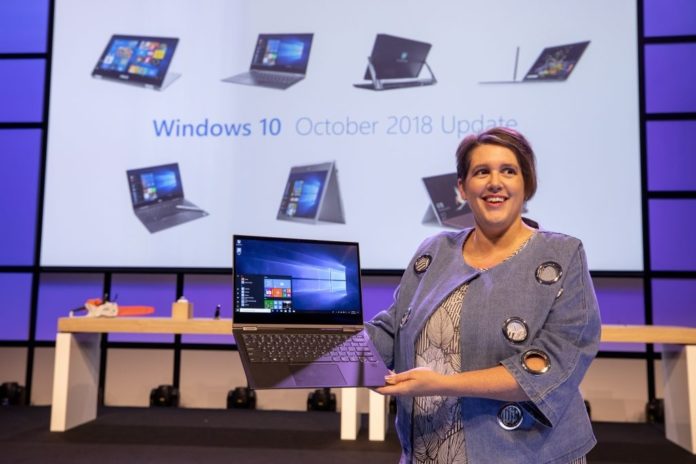 Windows 10 October 2018 Update still has some compatibility issues and Microsoft is blocking it on affected devices to ensure a smooth user experience. Today, yet another bug affecting Windows 10 October 2018 Update has been acknowledged by Microsoft which forced the company to block the update on more devices.
According to the updated support document, Intel released Graphics driver versions 24.20.100.6344, 24.20.100.6345 to OEMs and it accidentally turned on unsupported features in Windows 10 which is not compatible with October 2018 Update.
As a result, after installing Windows 10 version 1809, the users might notice that the audio playback from a monitor or television connected to a PC may not function correctly if these drivers are installed.
In a forum post, Microsoft has also shared a simple method that allows you to check if your PC is affected. To determine if your PC is affected, do the following:
Open Device Manager via Cortana search.
Expand Display adapters.
Find and right-click on the Intel® HD Graphics device.
Select Properties and navigate to Driver tab.
You would need to check the version of the drivers.
If the driver version is 24.20.100.6344, or 24.20.100.6345, your system is affected by this issue.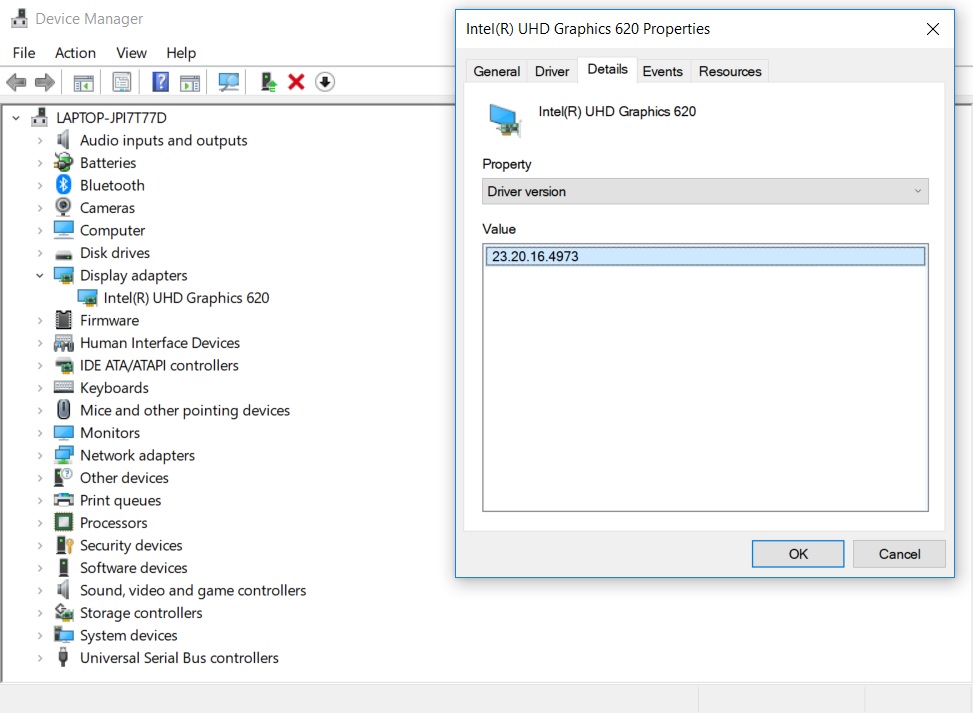 If you have the botched driver installed, Microsoft is recommending users to contact the company's support department directly at 1-800-MICROSOFT. Microsoft says that the agents from the support team will address the problem and turn off the feature that is incompatible with the drivers.
Microsoft will run a file on affected devices to turn off the incompatible features in the operating system.
Windows 10 October 2018 Update is blocked on devices with these drivers
If you are running Windows 10 April 2018 Update or older, you won't be able to install the October 2018 Update on your device if the above graphics driver version is installed.
"Microsoft is currently blocking devices with these drivers from installing Windows 10, version 1809, and we are working with Intel to expire these display drivers and provide a resolution in an upcoming release," Microsoft explains.
Microsoft is working with Intel to expire these display drivers and the problem will be fixed in an upcoming release.
At the moment, Microsoft is aware of problems with iCloud, Mapped Drivers, File Association, Radeon HD2000 and HD4000 on Windows 10 October 2018 Update.